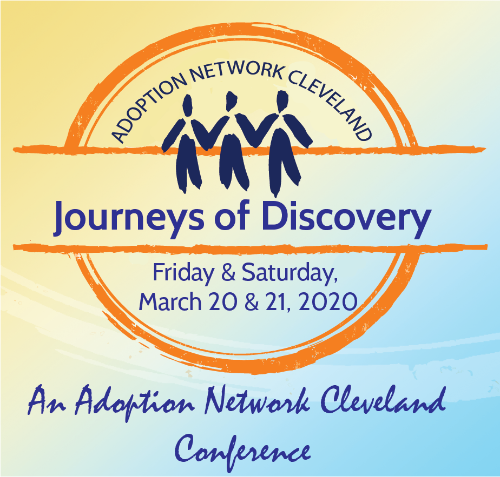 Friday & Saturday, March 20 & 21, 2020, (Cleveland area)
To mark the 5th anniversary of Ohio's Opening Day – a day that 400,000 Ohio adoptees, by law, gained access to their original birth records – Adoption Network Cleveland is hosting a conference to celebrate. Together, adoptees; birthparents; adoptive, kinship and foster parents; foster alumni; individuals who are donor conceived or have found misattributed parentage through DNA testing; and professionals in the field; among others will explore unfolding life stories, engage in learning, and create community.
Keynote Speakers
Sharon Kaplan Roszia, M.S., is an internationally known trainer and author who helped pave the way for open adoption practice believing in keeping connections over time. She has been devoted to her work in adoption and foster care since 1963 and is also a parent by birth, adoption and foster care. She has co-authored two books on open adoption, The Open Adoption Experience and Cooperative Adoption. She is the recipient of an 'Angel in Adoption' award from the Congressional Coalition on Adoption Institute; 'Humanitarian Award' from the American Adoption Congress and awards from The North American Council on Adoptable Children, ATTACh, and the Annette Baran and Rubin Pannor Award for Outstanding Work in Adoption.
Sharon Kaplan Roszia, M.S.
We are excited to announce keynote presenter Sharon Kaplan Roszia. Sharon is an internationally known educator, presenter, and author who has devoted fifty years of her professional career to the institution of foster care and adoption. She is the author of the new book Seven Core Issues in Adoption and Permanency: A comprehensive guide to promoting understanding and healing in adoption, foster care, kinship families and third party reproduction.
Request for Workshop Proposals
Download the Request for Proposals
Workshop Proposal Deadline: Friday, November 1, 2019
Conference content will include keynote presentations, workshops, entertainment, and opportunities for sharing and networking. Workshop sessions will be 1.5 hours long, with the possibility of combining two sessions for a three-hour offering. Workshops will be selected to reflect a range of compelling presentations on a variety of timely topics. CEUs will be offered for Social Workers and Counselors for offerings that qualify. There will be a special focus on ethical issues on Friday, and topics that relate to ethics and meet the requirements for professional ethics CEUs are of special interest.
Topics Sought (but not limited to):
Search and Reunion

Adoptee Issues

Birthparent Issues

Parenting Challenges and Strategies

Ethics in adoption, foster/kinship care and assisted reproduction

DNA

Genetic Identity – can include donor conception, misattributed parentage

Trauma/Trauma Informed Care

Creative expression – such as writing, theater, film

Advocacy and Legislation
Conference Location and Registration
Information on the conference location (Cleveland area) and registration coming soon! 
Accommodations
Information on Accommodations coming soon!