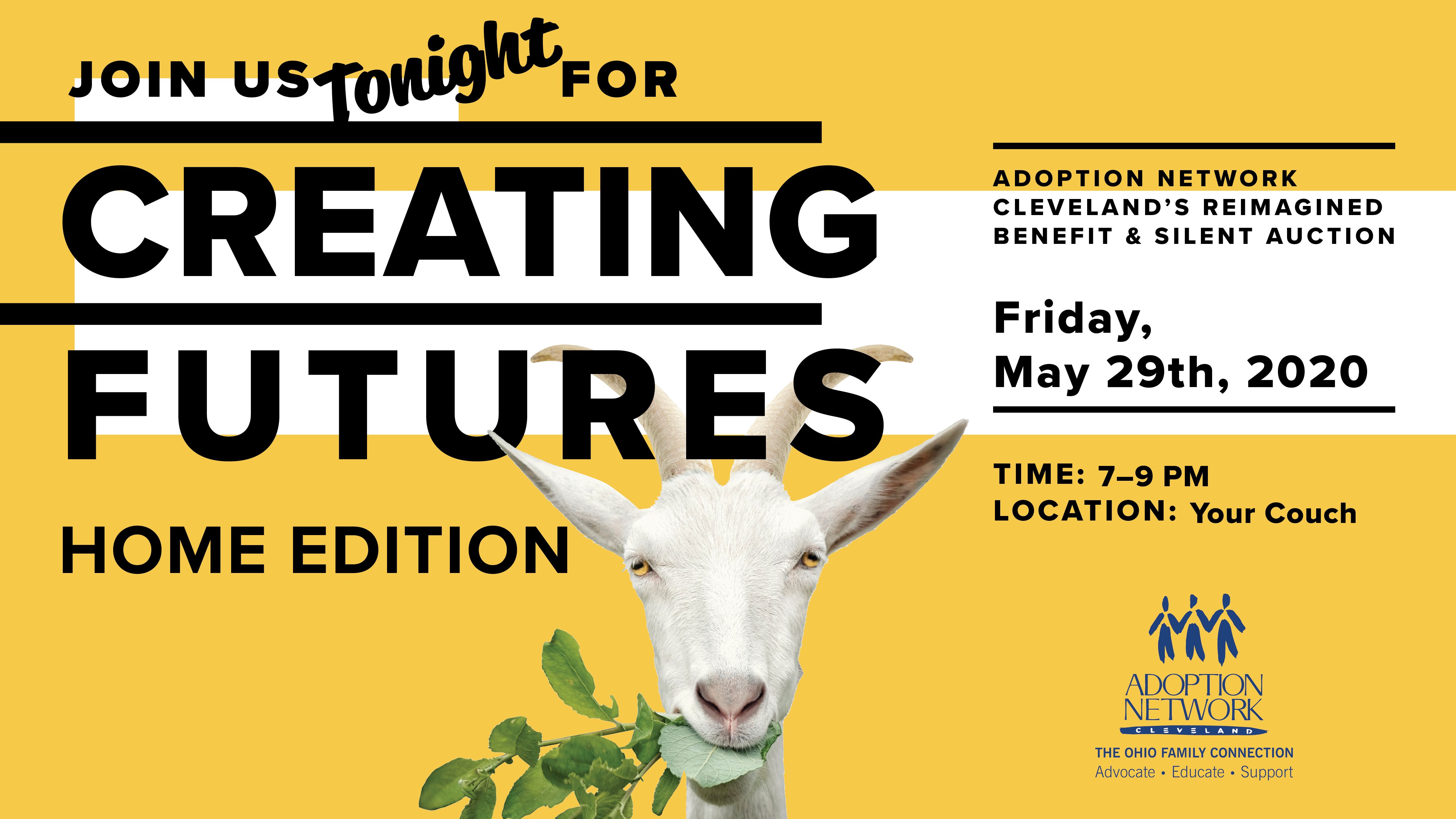 We have reimagined Creating Futures - the annual benefit to support the programs and services at Adoption Network Cleveland! 
The Show Must Go On! We are going virtual!
Here is everything you need to join us for the event:

Access the Live Stream Event and the Silent Auction: https://adoptionnetwork.home.qtego.net

Access to the Kahoot Adoption Network Cleveland Trivia Game: https://kahoot.it

Download your Adoption Network Bingo Card: https://www.adoptionnetwork.org/file_download/a87caad8-dcdc-4b2e-872d-7ea765db4ad2

Turn in your bingo card by 8:30 p.m. by emailing a picture to Margaret.Currie@adoptionnetwork.org.

Buy a Raffle Ticket for a chance to win a trip of a lifetime: https://www.adoptionnetwork.org/2020-creating-futures-raffle/

To be entered into the Couch Drawing, post a picture of your small gathering in your comfy clothes or animal prints, a picture with your pet, or your family to Facebook or Instagram. Remember to use the hashtag #CFHomeEdition or #comfycouchANC.

For the best viewing experience, open up the live stream event on the largest computer screen you have in your home.
1. After accessing the event home page, click on the big white button that says, "View the Live Stream Event."
2. If you haven't registered, it will prompt you to register.
3. Use the left-hand menu with blue buttons to choose what you want to do. Choose, "Live Stream."
4. Make sure the volume on our computer and the volume on the live stream window are NOT MUTED. Turn up the volume!
5. Use your smartphone or another device such as a tablet or laptop to logon to the same site and shop the silent auction, purchase raffle tickets, or make a donation.
 
Event Schedule!
7:00 pm     Welcome Message from Andrea Rubin and Lindsay Domingo
7:10 pm     Adoption Network Stories
7:18 pm     Adoption Network Cleveland Trivia!
7:25 pm     A Message from our Executive Director, Betsie Norris
7:45 pm     Adoption Network Stories
8:00 pm     Music by international adoptee, Liana Westerman 
8:15 pm     Adoption Network Stories
8:25 pm     A Message from our Board Chair, Marissa Brydle
8:40 pm     Adoption Network Stories
8:45 pm     Bingo winner and couch prize drawing 
8:50 pm     FUNdraising Challenge - Let's SLIME Betsie!
9:00 pm     Auction Closes 
Stay tuned for special surprise guests (Lions, Tigers and Bears - and Goats!) OH MY!! throughout the evening and Adoption Network Stories that share the impact of your donations!
WIN GREAT DEALS IN THE SILENT AUCTION: The Creating Futures Silent Auction has some unique and exciting items and experiences this year. Buy something you can use now and invest in something for the future. Every dollar raised will go directly to support Adoption Network Cleveland's mission.
The auction will be LIVE for a week, beginning May 22nd and closing on May 29th at the end of the LIVE event.
MAKE A DONATION: This annual event is ultimately an important annual fundraiser that is a partnership between the organization and YOU. With your support, Adoption Network Cleveland Creates Futures for more than 1,000 individuals, families, and children impacted by adoption and foster care each year and advocates for far more through our public policy work. Your support of this event each year makes that possible.
TICKETS: Admission to this interactive virtual event is FREE. 
If you were already planning on attending the event this year, consider donating your usual TICKET PURCHASE of $100. We know in a 'normal' year, you may have purchased a ticket - perhaps bought a new dress, hired a babysitter - and made your way to the event. Those who are able can donate your ticket purchase or anything you may have spent to celebrate this fabulous event, and it will go directly to Adoption Network Cleveland!
---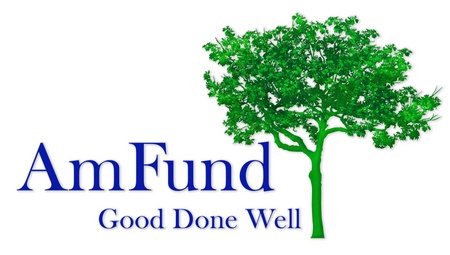 As part of the fabulous silent auction during the event, the American Fundraising Foundation (AmFund) will be providing 8 fabulous once-in-a-lifetime trips to bid on, including Tropical Costa Rica and Key West get-a-ways. Stay tuned to social media to learn what trips will be available this year! Remember - you will have THREE Years to take the trip, with no blackout dates!
---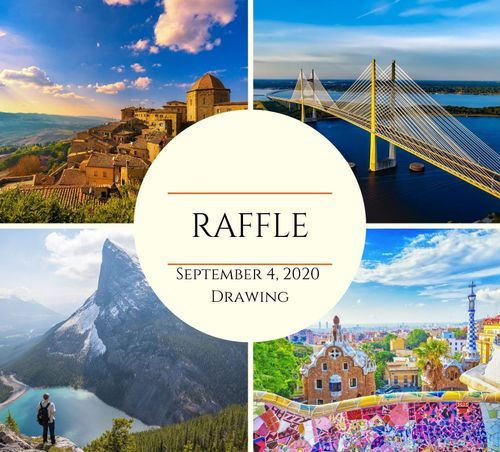 Unable to attend the event, but want to join in the fun and support Adoption Network Cleveland?  Purchase raffle tickets to win a once-in-a-lifetime trip for two to your choice of a fabulous collection of international and domestic trips. Purchase your raffle tickets at any time before September 4, 2020, to be entered to win! Only 400 tickets will be sold! Winner need not be present to win.