Andrew Chaplik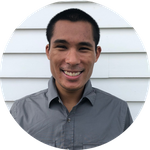 Andrew Chaplik, Kinship & Adoption Navigator
Phone: (216) 347-4120
Email: Andrew.Chaplik@kinnectohio.org
 
Andrew graduated with a bachelor's in Psychology from Cedarville University in Cedarville, OH, in 2015. He is pursuing an online master's degree in Social Work from Silliman University, located in the Philippines. He has spent over two years living in the Philippines and learning about the Filipino way of life. With a heart for adoption and a desire to see renewed families, he is enthusiastic to serve his community in ways that bring that renewed change to reality.