Bethany Murray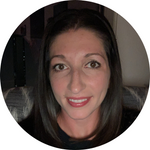 Bethany Murray, Grants & Donor Engagement VISTA
Phone: (808) 782-9527
Email: bethany.murray@adoptionnetwork.org
Bethany recently joined Adoption Network Cleveland in August of 2021 through the AmeriCorps VISTA program. As the Grants and Donor Engagement VISTA, Bethany will strive to support the organization by corresponding with potential funders, writing grants and highlighting stories of members within the Adoption Network Cleveland community. 
As a former foster youth and an adoptee, she has dedicated her life towards caring for children and mentoring foster youth through Best Kids and Big Brother's Big Sisters Hawaii. During college, she served as the Lead Facilitator in charge of organizing Alumni Thanksgiving Dinners for former foster youth. Despite moving away from Ohio and serving throughout the world in the military, Bethany maintained contact with Foster ACTION Ohio while stationed in D.C. and helped facilitate training during the Three Days on the Hill trip.
After serving as an Active Duty Army Nurse for over seven years, Bethany reconnected with Adoption Network Cleveland and became passionate about initiatives led by the organization including sibling visitation and access to original birth records. She is honored to serve the organization as a VISTA member and support the adoption triad. 
Bethany earned her BSN from Capital University and was recognized as a Distinguished Military Graduate. She also earned her MSN from Pennsylvania State University.