C.J. Washington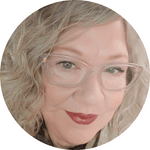 C.J. Washington, Donor Engagement Specialist
Phone: (216) 482-2311
Email: cj.washington@adoptionnetwork.org
C.J. Washington joins Adoption Network Cleveland as the Donor Engagement Specialist, a role she feels brings her passion for service to the forefront. 
A long-time nonprofit professional, C.J. seeks to serve the individuals and families of ANC by facilitating an avenue for others to readily give of their time and resources. Like most of us she sees the hurt in the world and wonders how to affect change. By being a part of Adoption Network Cleveland and working with donors – regardless of the size of their gifts – she knows together we will have a positive impact in the lives of adoptees, foster children/youth, birth parents, adoptive and foster parents and all the other brave travelers in the adoption constellation. 
C.J. holds a master's degree in nonprofit management and has served in various positions in both the arts and human services from Alabama to Washington. 
She loves the changing of seasons in Northeast Ohio and is thrilled to finally live close to her two amazing daughters. 
She looks forward to many years learning, growing, and serving Adoption Network Cleveland. 
An avid animal lover with a penchant for training she shares her home with her exceptionally well-trained Great Dane/Mastiff cross, George. Like C.J. he will do most anything for a cookie.