Traci Onders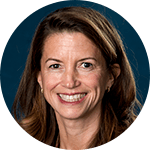 Traci Onders, Search Specialist, Adult Adoptees &  Birthparents
Phone: (216) 482-2323
Email: traci.onders@adoptionnetwork.org
Traci joined the Adoption Network Cleveland staff in 2016. Traci assists people who are interested in searching or are going through the search process. An integral part of her role is to provide insight, support, and guidance through the process as well as after — when that support may be more needed. 
Traci is a member of the adoption triad and brings a deep understanding to her role.  She has experience and extensive training with both traditional search methods as well as genealogical searches and interpreting DNA results. Traci provides professional, private, and personalized counsel and direction on navigating public and private organizations to obtain information and documents. She has extensive experience in providing coaching and guidance on next steps, including how to reach out and what to say. 
Traci has her B.A. from Baldwin Wallace University in Business and Psychology. Prior to joining Adoption Network Cleveland, Traci worked as an Account Executive with Federal Express and has volunteered with many organizations including Laurel School, Cleveland Racquet Club, and University Hospitals.