Overview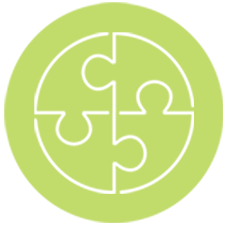 As an organization founded by an adoptee, Adoption Network Cleveland: The Ohio Family Connection has always been committed to providing services for adoptees and their families.
The Adult Adoptee & Birthparent Hub provides information, support, education, and advocacy for adult adoptees, birthparents, siblings and extended family. Adoptive families of adult adoptees are welcome too. The goal of all of these activities is to help those we serve find a community that understands them and provide healing.
Adoption Network Cleveland provides resources, from our organization and the community, which can be helpful for adult adoptees, birthparents and others as well as offering guidance, support, and specific services. These services include:
Helpline — phone or email support, available Monday-Friday 8:30am-5:00pm
General Discussion Meetings — Meetings provide a safe and supportive environment to help with the life issues that are often part of the adoption experience. They are open to adults connected by the lifelong journey of adoption and/or foster care, including birthparents/siblings, adult adoptees, adoptive parents, prospective adoptive parents, significant others and professionals. Meetings are held monthly in seven locations throughout Ohio as well as one virtually via webcam.
Search Assistance — Adoption Network Cleveland successfully helps adult adoptees, birthparents, siblings and extended families find one another. We have 30 years of experience providing individualized support and guidance during the search and beyond.
Birthmothers' Support  — Be connected to other birthmothers for soft shoulder support as well as to share and learn from each other,and nurture hope and healing.
Birthmother's Day Ceremony — Our Birthmothers's Day Ceremony is held each year on the day before Mother's Day to honor and support birthmothers. Please visit our calendar to learn more. 
Life Coaching — Life Coaching will help clients recognize and overcome obstacles that may have prevented them from realizing their life's goals or dreams and then focus on achieving that goal.
For additional questions about how we can support you, please contact one of our Adult Adoptee & Birthparent Hub staff members:
Traci Onders, Program Coordinator – Adult Adoptees and Birthparents (Search Assistance, General Discussion Meetings)
(216) 482-2323 or Traci.Onders@adoptionnetwork.org
Deborah Wentz,  Program Associate – Adult Adoptees Birthparents (Birthmothers' Support, Birthmothers' Day Ceremony) 
(216) 482-2327 or Deborah.Wentz@AdoptionNetwork.org 
Jennifer Zisk-Vitron, Director of Programs (Life Coaching)
(216) 482-2320 or Jennifer.Ziskvitron@adoptionnetwork.org