Overview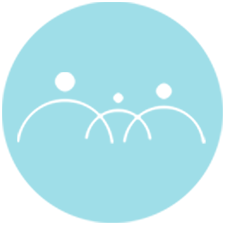 Adoption Network Cleveland: The Ohio Family Connection serves all current and prospective families connected to adoption and foster care, including adoptive, kinship, foster, and birth families to help them address the unique challenges they may face. Among the services within the Family Hub are telephone and in-person support from our program staff, monthly gatherings and workshops, and overall family support for transracial adoption, educational guidance, mentorship programs, and permanency navigation.
Our services include:
Helpline phone or email support, available Monday - Friday 8:30 am - 4:30 pm.
General Discussion Meetings Meetings for adults (open to anyone) to discuss and learn about adoption and foster care issues and hear various perspectives. Meetings are generally held monthly and are in seven locations throughout Ohio as well as via webcam.
Family Ties Parent & Youth Program A group for adoptive, kinship and foster families held monthly (second Thursday evenings) at Adoption Network Cleveland's offices. Family Ties includes concurrent groups for parents and youth (ages 11-18), with activities/childcare provided for children (ages 2-10).
Weaving Cultures Transracial Family Group A group for transracial adoptive, kinship and foster families held monthly (generally second weekend during the day) in family-friendly locations around town. Weaving Cultures offers a setting where both children and adults can form relationships and spend time with other families who share similar experiences.
Educational Liaison Adoptive, kinship, or foster families having any school-related issues can utilize these services to support their child's academic needs. Parents will also be trained and empowered to advocate for their child's unique educational needs.
EMBRACE Mentoring EMBRACE (Enhanced Mentoring, Building Relationships, and Cultivating Experiences) matches youth living in adoptive and kinship families (ages 10+) with a caring adult mentor; an adult adoptee or adult with similar life experiences.
Adoption 101  Adoption 101: Where Do I Begin? is a workshop (4 hours, held quarterly on a Saturday morning) intended for those looking into adoption for the first time, presenting them with an overview of adoption types and the process involved with each. Adoption 101 is provided for a nominal fee.
Adoption 201  Adoption 201 is a workshop (2 hours, held quarterly on a Wednesday evening) which explores more details for those looking towards the path of domestic infant adoption, including selecting an agency, home study process, and openness. Adoption 201 is provided for a nominal fee.
Adoptive & Foster Parent Training Adoption Network Cleveland is sub-contracted through the Ohio Child Welfare Training Program to provide training for adoptive and foster parents in order for them to maintain licensure.
Life Coaching Life Coaching helps clients recognize and overcome obstacles that may have prevented them from realizing their life's goals or dreams and then focus on achieving that goal.
Resources for Families and for Youth in Foster care/Alumni.
For additional questions about how we can support you and your family, please contact one of our Family Hub staff members:
Donikea Austin, Program Manager (Family Ties Parents, EMBRACE Mentoring, Weaving Cultures)
Phone: (216) 482-2334 Email: donikea.austin@adoptionnetwork.org
Danielle Gibson, Program Coordinator & Educational Liaison (Family Ties Youth, Educational Liaison Services, EMBRACE Mentoring, Weaving Cultures)
Phone: (216) 482-2332 Email: Danielle.Gibson@adoptionnetwork.org
Julius Jackson, Training & Volunteer Coordinator (Adoption & Foster Care Helpline, Adoption 101 & 201, Adoptive & Foster Parent Training)
Phone: (216) 482-2324 Email: julius.jackson@adoptionnetwork.org
Family Calendar