Adoption, Foster, and Kinship Parent Training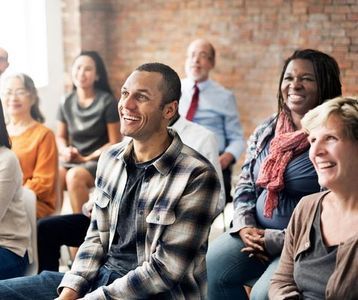 Founded in 1986, the Ohio Child Welfare Training Program (OCWTP) is a comprehensive, competency-based inservice training system for staff, managers, and resource families in Ohio's 88 county Public Children Services Agencies.

Designed as a state/county, public/private collaboration, the OCWTP develops and provides an array of training activities to promote mastery of the complex knowledge and skills needed to assure protection and permanence for Ohio's abused and neglected children. The OCWTP Central Steering Committee conducts strategic and operational planning, program management, and oversight for all OCWTP initiatives and activities. Training is provided by highly skilled and certified trainers through a regionally organized delivery system.
For more information about OCWTP and to find more adoptive and foster parent trainings, visit www.ocwtp.net. 
Upcoming Trainings hosted by Adoption Network Cleveland
Trainings are open to all foster, adoptive, and kinship parents. Certificates of participation are available. For upcoming trainings and topics, visit our program calendar.
Where:
Starting April 15 we have a new location!
Adoption Network Cleveland, 12200 Fairhill Road, Fairhill Partners Collaborative Campus, Suite 3A, Cleveland, Ohio 44120
Free parking is available in the parking lot.
Cost:
Free, but registration is required.
To register:
Private agency foster parents should have their agency worker contact Nefertiti McKinney at (216) 881-4048; Public agency foster parents should register online on the E-Track System on the OCWTP website; Adoptive and kinship parents can contact Julius Jackson at (216) 482-2324 or julius.jackson@adoptionnetwork.org.