Embrace Mentoring
A mentoring program serving youth in adoptive and kinship families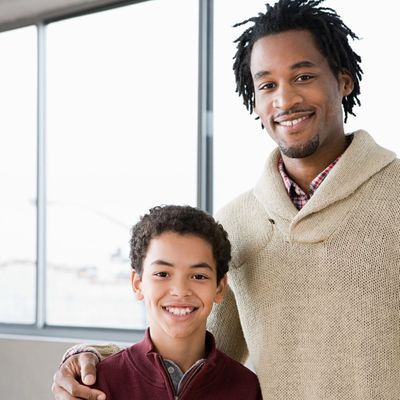 EMBRACE (Enhanced Mentoring, Building Relationships and Cultivating Experiences) is a mentoring program providing youth (ages 10+) in adoptive and kinship families (relatives caring for other family members) with a one-on-one connection to an additional caring adult and role model.
Resilience research has consistently identified that the presence of a supportive and caring non-parental adult in the lives of children and youth helps them succeed, despite adversity and hardship. Having a mentor who serves as a permanent fixture in their lives, and with whom they can connect over common experiences, helps give the mentored youth a greater chance of achieving that goal.
EMBRACE focuses on addressing the needs of youth in adoptive or kinship families and providing additional support by creating a relationship with a mentor. Whenever possible, mentors will share life experiences that contribute to their understanding of the youth. Mentors are caring, supportive adults who build relationships with youth and enhance the ongoing stability of the family, by:
providing support and understanding in a shared life experience
helping develop healthy social relationships
encouraging additional opportunities for fun, adventure, and learning
Adoption Network Cleveland's goal for youth in the program is to help them connect with an additional supportive, caring adult who can advocate for and understand them as they experience their pre-teen and teen years. The EMBRACE mentor can be a source of advice for the youth and serve as a role model—someone who has been down the same road and achieved success. Our hope is that these connections become life-long relationships that enrich both the youth and the mentor.
To seek a mentor for your child, or to learn more about becoming a mentor, contact: 
Donikea Austin, Program Manager
donikea.austin@adoptionnetwork.org
(216) 482-2334