Overview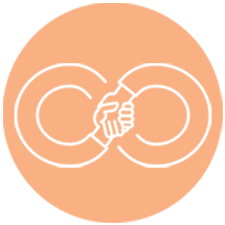 Adoption Network Cleveland: The Ohio Family Connection views adoption/foster care professionals as critical partners in the work we do supporting those connected to foster care and adoption throughout their journey. 
The Professional & Stakeholder Hub creates a community for professional training, development and collaboration for all of those who work with and for the adoption and foster care population.
Adoption Network Cleveland provides resources, from our organization and the community, that can be helpful for professionals and stakeholders as well as works collaboratively to offer specific services. These services include:
Helpline – phone or email support, available Monday-Friday 8:30am-5:00pm.
Monday Evening Speaker Series -- Join us on Monday evenings in April and May for a free series of presentations full of topics that are of interest to a broad audience impacted by adoption, kinship, and foster care. 
General Discussion Meetings – Meetings for adults (open to anyone) to discuss and learn about adoption and foster care issues and hear various perspectives. Meetings are generally held monthly, and are in seven locations throughout Ohio as well as via webcam.
Adoption Assessor Training – Adoption Network Cleveland is contracted through the Institute for Human Services to coordinate training sessions for child welfare professionals to become licensed adoption assessors through the Ohio Child Welfare Training Program.
College Scholars Program – Our College Scholars Program is for undergraduate college students looking for exposure in social work or the adoption/foster care field.
For additional questions about how we can support you and your organization, please contact one of our Professional & Stakeholder Hub staff members:
Julius Jackson, Training & Volunteer Coordinator (Adoption Assessor Training)
Phone: (216) 482-2324
Email: julius.jackson@adoptionnetwork.org
Jennifer Zisk-Vitron, Director of Programs (College Scholars Program)
Phone: (216) 482-2320
Email: jennifer.ziskvitron@adoptionnetwork.org
Professional & Stakeholder Calendar