Volunteer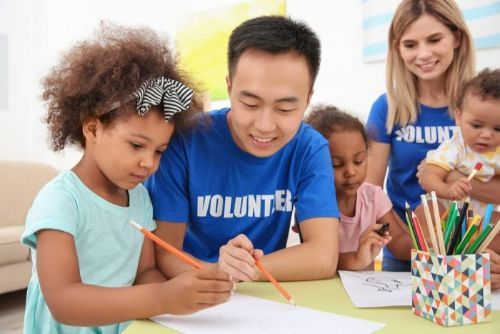 "Life's most persistent and urgent question is 'What are you doing for others?'" – Martin Luther King, Jr.
Whatever your availability, skill set, or personal interests, Adoption Network Cleveland has a need that you could fill by becoming an Adoption Network Cleveland volunteer. Since our founding in 1988, volunteers have played a critical role in program development, advocacy, leadership, fundraising, organizational oversight, and direct service.
Some positions require a great deal of commitment, while others ask for a little more than a few hours of your time. What qualifies you to become an Adoption Network Cleveland Volunteer is a willingness to serve and support those individuals and communities whose lives have been touched by adoption and foster care.
Opportunities
Adoption Network Cleveland has moved to a new location!
Volunteers are needed in May to help us unpack and get settled!
Email Julius Jackson (info below) with:
Date(s) available
Name
Contact information
Julius Jackson, Training & Volunteer Coordinator
Julius.Jackson@adoptionnetwork.org
(216) 482-2324
Other Opportunities
Serve on one of our Committees to the Board of Directors and provide your insight on finance, fundraising, leadership, public policy, programming and outreach.

Search Volunteer

Assisting other members in their searches for their birthparent(s) or adult child. Works closely with our Search Specialist.

Special Project/Office Volunteer

Assist with special projects and work in our offices, or behind the scenes, to help make it all happen.

Historical Archivist

Detail-oriented individual needed to organize Adoption Network's archives, including advocacy materials, past event materials, and historical documents.

Adoption Network Champions are a group of dedicated, like-minded volunteers who support the work of Adoption Network Cleveland by raising funds and awareness for all those impacted by adoption and foster care through monthly challenges.