Adoption Network Cleveland is pleased to offer a virtual Monday Evening Speaker Series full of topics that are of interest to a broad audience impacted by adoption, kinship, and foster care.
---
Upcoming Presentations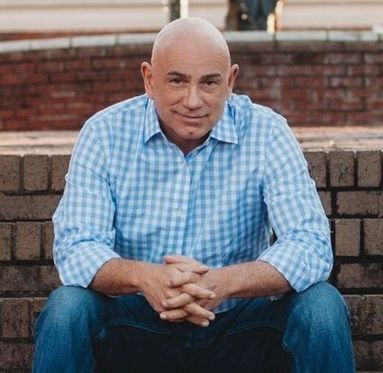 Monday, October 2, 2023
8:00 pm - 9:00 pm
Where Does Free Will Fit in the Nature/Nurture Debate Related to Identity Formation with Jack Rocco
In his first book Recycled: A Reluctant search for True Self Through Nurture, Nature and Free-Will Jack F. Rocco M.D. takes you along his journey of self-discovery as he experienced it. His coming to terms with the details of his adoption during the "Baby Scoop" era is sure to resonate with many of those in the adoption constellation.
As the Gordian knot of his history unravels Dr. Rocco questions everything in his life and his role in it. He initially blames everyone including himself as he navigates through the nurture and nature of his story. Simultaneously and at times guiltily, he looks deeply into the role his free-will played in bringing him to the life he now experiences.
Join us for a deep dive into the free-will element of his story and consider an approach the adoptee can take in regaining control over a life that is often completely out of their control. Eventually he hopes to find peace and authenticity as he should. Dr. Rocco hopes to create more questions than answers for each adoptee to consider just as he was forced to.
About Jack Rocco
Jack Rocco M.D. is author of Recycled, which chronicles the behind-the-scenes, reluctant, and subconscious journey exploring the impact of being relinquished and adopted during the baby-scoop era of the mid-sixties. As he eventually finds his birth families, he also finds himself. He is a board-certified orthopedic surgeon and lives outside Hartford, CT. 
Recycled: A Reluctant Search for True Self Through Nurture, Nature, and Free Will is Jack's first book. 
---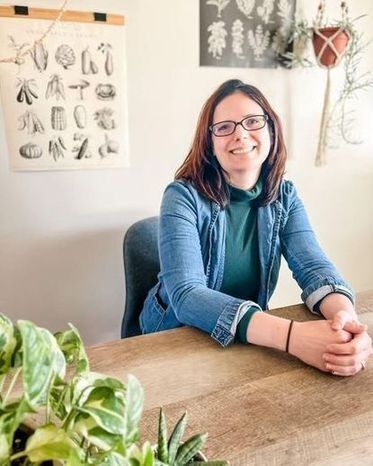 Monday, October 9, 2023    7:30 pm - 9:00 pm
Intersecting Identities: Neurodivergence Panel led by Jenna Cacciola
Intersecting Identities: Adopted persons who are (or who identify as) Autistic, ADHD, and/or otherwise neurodivergent.
This panel will explore the parallels amongst and between adopted persons who are (or who identify as) Autistic, ADHD, and/or otherwise neurodivergent, including but not limited to the history of literature and knowledge, imposter syndrome, masking, and rejection sensitivity dysphoria (RSD). Panel members will additionally explore that self-diagnosis is valid, factors to consider relative to whether to seek a formal assessment, and diagnostic considerations that are often overlooked (e.g. per DSM-5-TR, autism spectrum should be ruled out prior to diagnosing RAD or other attachment related concerns). There will also be an opportunity for Q&A.
About Jenna
Jenna Cacciola (she/her/hers) resides in Indianapolis, Indiana where she works as a Licensed Clinical Psychologist. Her clinical work since 2014 has focused on providing comprehensive evaluations for children, adolescents, and adults within private practice and/or residential placement settings, and many individuals with whom Jenna walks alongside are involved with the child welfare system, the juvenile justice system, and/or the adoption constellation. Many who complete evaluations have lived experiences of complex and multigenerational trauma, as well as co-occurring patterns of sensory, social communication, affective, executive functioning, and/or behavioral experiences. Goals of evaluations include providing diagnostic clarity and increasing knowledge of lived experiences in order to help identify access needs and corresponding supports and treatment recommendations.
Jenna is invested in continually furthering her knowledge relative to providing culturally sensitive and neurodiversity affirming evaluations. She is passionate about encouraging individuals to invest in their healing in pursuit of identity reclamation, authenticity, joy, and determining what a life worth living for them entails. She also hopes that individuals deepen their self-compassion and feel more confident letting others know what they need, and becoming more connected to their life's purpose. In her free time, Jenna likes to spend time with her husband, dog, and friends, taking walks, doing yoga, attending live music, listening to audiobooks, reading, and collecting and learning more about the healing properties of crystals.
---
Monday, October 23, 2023    8:00 pm - 9:00 pm
Why We Can't Heal, and How We Can: The Essential Step to Healing Trauma and PTSD with Carol Schaefer
When we experience trauma, our hearts are devastated, our guts wrenched and the only way possible to cope with the unbearable sensations is to numb them out. To enable us to move on, our bodies take over the unprocessed memory for us by storing the emotional energy in our muscles, tissues, and organs, in effect rewiring our brains to forget the crushing pain we have no capacity to deal with ourselves. The brain has, in effect, been hijacked, taken over for us to feel safe again by dimming or even forgetting the cause and making us feel we've moved on. We then begin to see and experience ourselves, our lives, and the world differently than we would have had the trauma never happened, because we are no longer a whole being. When a trauma is not processed, so that life can return to normal again but instead the stress reaction grows worse over time, PTSD develops. Understanding how the body is protecting us is essential to healing.
About Carol
Carol Schaefer is the author of The Other Mother: A Woman's Love for the Child She Gave Up for Adoption (SoHo Press, 1991), now considered a classic in adoption literature and included in 500 Great Books by Women, a Penguin Books Reader's Guide, a list that goes back to the eleventh century. The book has had German, Italian and Spanish translations.
Adapted as a television movie by NBC in 1995, The Other Mother, starring Frances Fisher, scored high in the ratings with 25 million viewers. The story of the making of the movie was featured in McCall's Magazine. Acquired by the Lifetime Channel, the movie aired many times from 2000 to 2008.The film is now available for viewing on YouTube.
Schaefer has appeared on Good Morning America, CNN, MSNBC, and many local television and radio programs around the country and in Canada, including New York, Los Angeles and San Francisco. She has often been a keynote speaker and given numerous workshops at adoption conferences in the US, Canada, and Italy, and has facilitated adoption support groups for over 25 years. Searching for Healing After Reunion is the sequel to The Other Mother.
---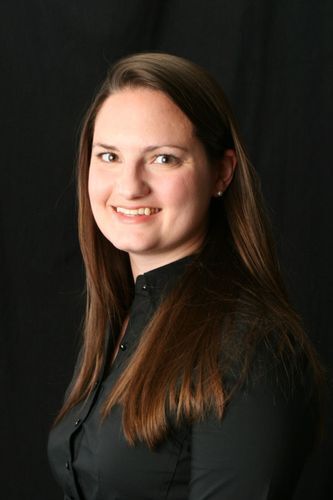 Monday, October 30, 2023  7:30 pm - 9:00 pm
Relinquished: The Politics of Adoption and the Privilege of American Motherhood with Gretchen Sisson, Ph.D.
Join us for a virtual "Evening with Gretchen Sisson, Ph.D." author of "Relinquished: The Politics of Adoption and the Privilege of American Motherhood." This book preview and conversation with the author is open to the public and admission is free with registration.
In a political moment in Ohio where adoption is often invoked as an abortion alternative, what can we learn from the experiences of women who have relinquished children for adoption? Adoption Network Cleveland and partners listed below are pleased to host sociologist Gretchen Sisson, Ph.D. for a special preview of her upcoming book, Relinquished: The Politics of Adoption and the Privilege of American Motherhood (Macmillan, February 2024).
Nationally recognized for her research on women's experiences with adoption and abortion, Dr. Sisson's studies on adoption include hundreds of in-depth interviews with women who have relinquished infants for adoption over the past 60 years, with a particular focus on women who have relinquished since Roe v. Wade. Her research examining adoption decision-making after abortion denial (as part of The Turnaway Study) was cited in the Supreme Court's dissent in Dobbs v. Jackson Women's Health from Justices Breyer, Kagan, and Sotomayor. In response to the oral arguments and decision in Dobbs, she authored pieces in the Washington Post, The Nation, and the Washington Post (again). Gretchen's research has been featured on NPR's All Things Considered and Consider This, as well as in New York Magazine, VOX, and other outlets.
Dr. Sisson will share insights from Relinquished that illustrate birth mothers' reproductive decision-making, their life-long experiences of adoption, and why these stories matter for us in Ohio. The event will begin with remarks from the author, to be followed by a discussion and Q&A moderated by Kate Livingston, Ph.D., birth mother and founder of Ohio Birthparent Group (active 2010-2017).
This evening is in partnership with Trinity Cathedral Episcopal Church, Unitarian Universalist Congregation of Cleveland (UUCC), and UUCC Forums.
For more information on the upcoming book, see: RELINQUISHED: The Politics of Adoption and the Privilege of American Motherhood.
---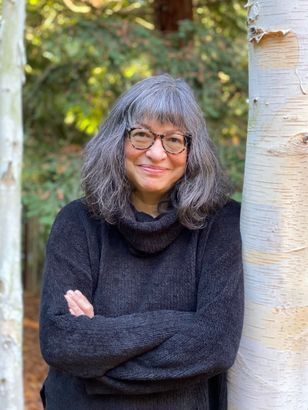 Monday, November 6, 2023    8:00 pm - 9:00 pm
Being Secret, Keeping Secrets, Telling Secrets with Susan Kiyo Ito
Susan Kiyo Ito breaks a lifetime of secret-keeping and secret living with her new memoir, I Would Meet You Anywhere. She will talk about the consequences of having many aspects of her identity and background kept from her, of not having access to her birth certificate or adoption documents, and how she persisted until she found some of the answers. She will address the secrecy inherent in the institution of adoption, and the impact on generations of adopted people.
It has taken over thirty years for Ito to tell some of her own secrets – abortion, surreptitious meetings and the sometimes outrageous steps she took to uncover her own truth. She has finally brought her story into the light, despite intense pressure to not do so. She will discuss the costs and gifts of truth-telling and truth-seeking.
Join us for an exploration of the role of secrets and lies in the lives of adopted people, and what we can do to face them with courage and dignity.
About Susan Kiyo Ito
Susan Kiyo Ito is the author of the memoir, I Would Meet You Anywhere, forthcoming from the Ohio State University Press in November 2023. She co-edited the literary anthology A Ghost At Heart's Edge: Stories & Poems of Adoption. Her work has appeared in The Writer, Growing Up Asian American, Choice, Hip Mama, Literary Mama, Catapult, Hyphen ,The Bellevue Literary Review, and elsewhere. Her theatrical adaption of Untold, stories of reproductive stigma, was produced at Brava Theater. She is a member of the Writers' Grotto in San Francisco, and teaches at the Mills College campus of Northeastern University. She was a co-founder of Rooted and Written, a writing workshop for writers of color.
---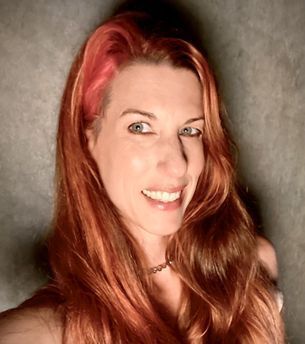 Monday, November 13, 2023  8:00 pm - 9:00 pm
Reckoning with the Primal Wound: a discussion about relinquishment trauma with filmmaker Rebecca Autumn Sansom\
Reckoning with the Primal Wound is about reckoning with relinquishment trauma and the cultural phenomenon that is author Nancy Verrier's landmark book The Primal Wound. It is the only film about this critical topic produced by an adoptee and first mother that features Verrier herself, psychologist Dr. David Brodzinsky and Dr. Amanda Baden. Participants may view the film ahead of this discussion at a discounted rate by registering here.
About Rebecca
Rebecca Autumn Sansom is guided by the promise of a consciously evolving humanity. As a filmmaker, she was invited by Oregon's Congressman Blumenauer to screen her feature documentary about high-speed rail, Trainsforming America, at the Capitol in DC. She won a 2015 Midsouth regional Emmy for her work on Tout Your Town, a travel series produced by Genuine Human Productions, Nashville TN. As a native Nashvillian, Rebecca's life has been steeped in the sounds of Music City. She is currently disrupting the entertainment industry by creating a space to reflect the cultural evolution of inclusivity that people clearly want with The Wavy Awards which won the Commitment to Action Award 2023 from Clinton Global Initiative University. The Wavys is presented by The (NYC) Mayor's Office of Media and Entertainment and is now in its 3rd year running.
Her film Reckoning with The Primal Wound marks the first adoptee & first mother team to produce a film about primal wound theory. Gena Vazquez is the Executive Producer.
---
Completed Presentations
Click the button below to find a playlist of over 40 previous recordings. You can watch, or listen along on the go as you would a podcast!