Adoption Network Cleveland is pleased to offer a Monday Evening Speaker Series full of topics that are of interest to a broad audience impacted by adoption, kinship, and foster care.
Upcoming Presentations
Our Monday Evening Speaker Series is on hiatus until September 26, 2022. 
---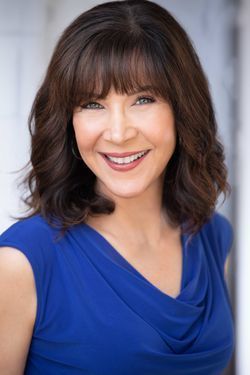 Monday, September 26
8:00-9:00 pm ET
Adoption and Addiction presented by Zara Phillips
Adopted people are overrepresented in statistics reflecting addiction. Why is that? Zara Phillips will join us for this Monday Evening Speaker Series presentation and lead a discussion on why adoption and addiction are interconnected for so many adoptees. She will also share her own addiction story and reflect on how getting sober led her to understand the impact adoption had on her life. Zara will talk about the tools that have helped her stay sober and the challenges one faces when navigating a complex family life.
About Zara Phillips
Born and raised in London, Zara is an adoptee, author, performer, singer/songwriter, and activist. Her acclaimed works include, "Mother Me (2009)," Somebody's Daughter (2018)," and the song, "I'm Legit," co-written and performed with Darryl McDaniels (DMC of Run-DMC). She has also written a 30-minute documentary, "Roots Unknown - an Adoption Film" which is the Winner of the Garden State Film Festival's Best Short Home Grown Documentary, and the one-woman show, "Beneath My Father's Sky," winner of the United Solo Festival's Best Direction award. Zara explores the complexities of relationships and explores the theme of connection and healing through her music, writing, and facilitating workshops. She has presented across the UK and States on adoption topics.
Learn more about Zara on her website: http://www.zaraphillips.net
"I'm Legit" by Zara Phillips - https://youtu.be/3TuPIC-1Rmo
Roots Unknown - An Adoption Film - https://youtu.be/-2CBashETD0
Beneath My Father's Sky - http://www.zaraphillips.net/performing/beneath-my-fathers-sky/
---
Completed Presentations
Recordings of previous speakers can be found below for your enjoyment. Thank you to our speakers for their generosity in sharing their time and expertise with Adoption Network and our community.
An Agency Transformation presented by Donna Nicholson, LPC

Bethany Christian Services has long been known as the largest adoption agency in the US. They admit: "We must come to grips that we have not been the best at elevating the voice of the Adopted Person. We know better, therefore we must do better." Our speaker Donna Nicholson, discussed questions such as: What are we changing? Why are we changing? What has prompted this change? What is our position statement? What have been the struggles and triumphs as Bethany pivots?

Kevin Hofmann is a storyteller at heart, as well as an accomplished writer and public speaker. He was born in 1967 - a turbulent time in Detroit - and was raised in a transracial family by white parents. For Kevin, his experiences coalesced into a lifetime of contemplation and self-analysis. During this Monday Evening Speaker Series presentation, Kevin will share with us the "Three things he has learned from being adopted."

About Kevin Hofmann
By the time he turned 2 years old, Kevin Hofmann had survived an abortion, been relinquished by his mother, adopted by a family of another race, and woke up to a burning cross in his front yard. He was born in Detroit in August 1967 two weeks after the riots that changed that city forever. It was out of these amazing circumstances his life began. It is out of these experiences he tells his story; a story of struggle and joy, pain and passion, and most of all hope.

Learn more about Kevin and his work at Growing Up Black in White: https://www.growingupblackinwhite.com/about

No Recording - March 28, 2022 History, My Mother, and Me featuring Kim Heikkila

Not Recorded - 'Whiteness' and Adoption - May 3, 2021, featuring Kate Livingston

NO Recording - February 2, 2021 DNA Discovery Panel: Dealing with the Emotional Impact of DNA Testing featuring our DNA Discovery Panel

NOT Recorded - May 25, 2020 Screening of "From a Place of Love" and Q&A with filmmaker David Bynum