Adoption Network Cleveland is a leader in bringing the adoption community together to create a network of support and advocacy. In this critical and uncertain time for all of us, we are pleased to offer a Monday Evening Speaker Series full of topics that are of interest to a broad audience impacted by adoption, kinship, and foster care. 
Upcoming Presentations
Our Monday Evening Speaker Series is back with another round of outstanding presentations on adoption and child welfare issues.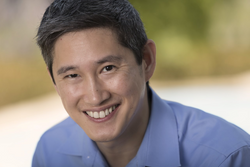 Monday, January 25, 2021 (8-9 pm ET)  - Moses Farrow, LMFT
The Link Between Adoption Trauma and Generational Trauma - Why We All Need to Come Out of the Fog
As the country becomes more trauma-informed, the timing is perfect to build awareness about adoption trauma. It's of paramount importance that we no longer exclude the relinquishment that allows the adoption to occur. We must also examine how we are all affected by generational trauma and how it persists. Traci Onders interviews Moses Farrow in this special Speaker series event about his personal and professional experiences with adoption trauma and how he links it with generational trauma.
About Moses Farrow, LMFT
Moses is an Adoption Trauma Therapist with over 20 years in the mental health field. He is on a mission to save adoptee lives, sharing his personal experiences as a survivor of abuse, suicide, and suicide loss. He has also become an outspoken advocate for mental health, suicide prevention and adoption reform. Most recently, he has produced videos and gave his first newspaper interview about his family and work. He has also begun the #truthislouder movement which encourages adoptees to speak their truths and inviting everyone to help save adoptee lives.
---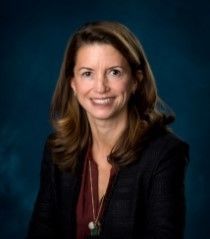 Tuesday, February 2, 2021 (8-10 pm ET) - DNA Discovery Panel
Dealing with the Emotional Impact of DNA Testing
(Please note that this session will not be recorded)
DNA testing has become widely popular through Ancestry, 23 and Me, FTDNA and My Heritage.  As a result, many people have found new relatives, which has had a huge impact on their lives. Issues related to assisted reproduction, misattributed parentage and late discovery adoption have arisen. Our new DNA Discoveries Peer Support Group will kick off on Tuesday, Feb. 2 from 8:00 pm – 10:00 pm EST with a panel facilitated by Traci Onders, Adoption Network Cleveland's Search Specialist, featuring adoptees who found birth family, a person who discovered they have misattributed parentage, and another who discovered they were donor conceived. We will be focusing on the emotional impacts of this journey.
This event is being co-sponsored by Adoption Knowledge Affiliates at www.adoptionknowlege.org.
Starting in March, a special Adoption Network Cleveland General Discussion Meeting will begin, with a focus on individuals who have experienced DNA surprises or discoveries. This group will meet on the first Tuesday of every month from 8-10 pm Eastern Time, starting on Tuesday, March 2, 2021.
Adoption Knowledge Affiliates also has a DNA Discoveries Peer Support Group, which meets the second Thursday of each month at 7 pm Central Time via Zoom.  Find out more on their website at www.adoptionknowledge.org.
 
---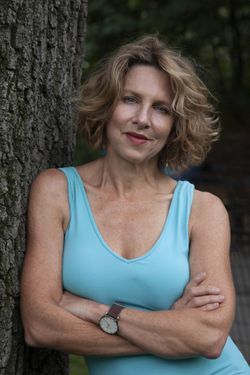 Monday, February 8, 2021 (8-9 pm ET)  - Gabrielle Glaser
A Conversation with Gabrielle Glaser, author of American Baby.
New York Times best-selling author Gabrielle Glaser will discuss her new book "American Baby: A Mother, A Child, and the Shadow History of Adoption" which will be released on January 26, 2021.
In 1961, 16-year-old Margaret Erle became pregnant by her boyfriend, and her parents sent her to a maternity home. After she gave birth to a son, social workers threatened her into signing away her parental rights. For decades, Margaret tried desperately to find her son, but was blocked by the adoption agency that had handled his adoption. Investigative journalist Gabrielle Glaser follows Erle's journey in a wrenching narrative that centers on the secretive, exploitative adoption business in postwar America. In American Baby, she highlights how the adoption industry's practices led to countless forced separations, which she lays out in intense and chilling detail.
Adoption Network Cleveland is pleased to offer this spectacular opportunity to discuss with the author a book in the spotlight of the nation. "American Baby" is currently listed as one of Time Magazine's "Top 10 New Books to Read in January " 
Our Bookstore Partner for this event is Mac's Backs Books which can be found online and locally in the Coventry neighborhood. Mac's Backs Books has been a Cleveland staple since its opening in 1978. The book store is able to meet all of your reading needs and is currently offering in-store and curb side pick-up, as well as shipping to any location in the US. We encourage you to support local bookstores, and purchase your copy of American Baby through Mac's Backs, available to the public after January 26!
Purchase American Baby here through Mac's Backs.
---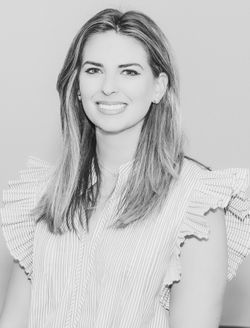 Monday, February 22, 2021 (8-9 pm ET)  - Eve Wiley, LPC
Eve Wiley will share her story and speak about the current legal landscape of the fertility industry. More info to come!
About Eve Wiley Originally from a small rural town in East, Texas, Eve Wiley uncovered a life-changing family secret about her genetic identity – unknowingly exposing a hidden, dark side of the grossly unregulated fertility industry. Becoming a modern-day Erin Brockovich, she found a purpose for her pain by lobbying for fertility fraud bills across the US. and being an advocate on the importance of genetic identity.  Eve is a Licensed Professional Counselor and lives in Dallas, Texas with her husband and three small children. 
ABC News Coverage
May 2019: https://abcnews.go.com/US/texas-woman-seeks-change-law-dna-test-reveals/story?id=62809127https://my.firespring.com/website/6952/site-structure/page/3788286/#
June 2019:  https://abcnews.go.com/US/texas-passes-law-woman-discovers-moms-fertility-doctor/story?id=63516936
---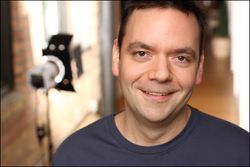 Monday, March 8, 2021 (8-9 pm ET) - Kevin Gladish
Healing through Storytelling: A Late Discovery Adoptee's Narrative
Kevin will share his personal story as a late discovery adoptee, and how he used creative outlets to promote his own healing. More info to come!
About Kevin Gladish
Kevin is thrilled to be part of the Monday Speaker Series. Kevin has performed as a live storyteller in Chicago at several venues over the years, including on the Steppenwolf stage and in The Moth, where he participated in The Grand Slam. He's written for a number of adoption-related platforms, most recently for Portrait of an Adoption, and was featured on the Bloods Call Podcast. Shortly after Kevin discovered his adoption by asking for his newly-released Ohio birth certificate in 2015, he began writing a blog called A Story With No Beginning which documented his discovery, his search for birth family, and his struggle with his new identity as it all happened. The blog was recently adapted into a solo performance piece which Kevin debuted at the Virtual Filet of Solo with Lifeline Theater in Chicago this year. The show is called A Secret in Plain Sight.
---
Completed Presentations
Recordings of previous speakers can be found below for your enjoyment. Thank you to our speakers for their generosity in sharing their time and expertise with Adoption Network and our community.
Monday, January 4, 2021 (8-9 pm ET) - Zara Phillips
Adoptees as Mothers

Born and raised in London, Zara is an adoptee, author, performer, singer/songwriter and activist. Her acclaimed works include, "Mother Me (2009)," Somebody's Daughter (2018)," and the song, "I'm Legit," cowritten and performed with Darryl McDaniels (DMC of Run-DMC). She has also written a 30 minute documentary, "Roots Unknown - an Adoption Film" which is the Winner of the Garden State Film Festival 's Best Short Home Grown Documentary, and the one-woman show, "Beneath My Father's Sky," winner of the United Solo Festival's Best Direction award. Zara explores the complexities of relationships, and explores the theme of connection and healing through her music, writing and through facilitating workshops. She has presented across the UK and States on adoption topics.

"I'm Legit" by Zara Phillips -https://youtu.be/3TuPIC-1Rmo
Roots Unknown - An Adoption Film - https://youtu.be/-2CBashETD0
Beneath My Father's Sky - http://www.zaraphillips.net/performing/beneath-my-fathers-sky/

Practical Techniques for Self-Care

Jessica Fisher, LSW, CDCA, is a Treatment Coordinator with the National Youth Advocacy Program. She coordinates treatment and provides therapeutic behavior services for foster care youth. Jessica specializes in mental health and trauma. She graduated from Cleveland State University with a B.A. in social work, and is working towards her Masters of Social Work at the University of Denver Advanced Standing Social Work Program. Jessica is an adoptee, and as part of her graduate studies, she is an intern with the Adoption Network, assisting with child care, youth, and adult programming. Jessica has obtained her Social Work License and Chemical Dependency Counselors Assistant License and is currently working on her Certified Clinical Trauma Professional License. Jessica served as a Chemical Dependency Counselor at the Centers for Families and Children, facilitating intensive outpatient and non-intensive outpatient group therapy, providing individual counseling, and helping train staff on treatment curriculum. She has volunteered at the Diversity Center of Northeast Ohio, Jewish Family Services Association, and as a dialectical behavioral therapy assistant in private practice, working with adolescents. When Jessica was a student at Cleveland State University, she was a peer educator with H.Y.P.E (Helping You Through Peer Education), an on-campus certified peer education group that helps develop leadership, communication, intervention, and referral skills to facilitate healthy decision- making and role-modeling. She was involved in programs that include alcohol, tobacco and drug education, general wellness, sexual violence prevention, sexual health, and suicide prevention education. Jessica is a Certified Reiki Two Practitioner. Jessica enjoys educating individuals on mindfulness techniques to help alleviate stress and anxiety.

NOT Recorded: May 25, 2020

Screening of "From a Place of Love" and Q&A with filmmaker David Bynum

David Bynum was born and adopted at birth in Columbus, Oh. He began his search two years ago and is currently in reunion with both sides of his biological family. He is a married father of three and grandfather of six. He is a U.S. Army Veteran and Retired Correctional Officer and a High School Football Coach at Reynoldsburg High School. David and his wife Marie own ByDam Multimedia, which is the parent company to Star107fm.com an online radio station that has a global presence. His company recently produced his latest release, "From A Place Of Love" – My Adoption Journey. David enjoys traveling, boating, fishing, and spending time with family.

Welcome to the House of Mirrors: The Importance of Preparing for Reunion

Leslie Pate Mackinnon is a therapist who presents nationally and internationally on issues that impact families conceived through adoption and third-party reproduction. She was led to the field after placing her two firstborn sons for adoption and led to specialty following reunion. Today her passion is educating therapists to this verifiably complex field. She's served on the board of Catholic Social Services, CUB & Evan B. Donaldson Adoption Institute. She's been on GOOD MORNING AMERICA w/ Robin Roberts, and on CNN discussing the impact of the internet on adoption. She was featured in DAN RATHER's investigative report; ADOPTION OR ABDUCTION and was on the Katie Couric show along with her oldest son Pete. Leslie's story is included in the book; The Girls Who Went Away, and the documentary A GIRL LIKE HER For more information please visit www.lesliepatemackinnon.com.

Exploring Racism and How to Prevent It

Moses Farrow has led a private life as a Marriage and Family Therapist. However, in recent years, he has become more outspoken about his childhood and advocating for mental health, child abuse prevention, and adoption reform. As a transracial adoptee from Korea, being raised in a family of 14, ten of whom were adopted from countries across the world, Moses draws from his unique perspective to empower adoptees to speak their truth. He believes that we won't fully understand the impacts of adoption unless we all raise our voices. Along his journey, he has contributed in numerous ways to the mental health field and the field of adoption and had written a personal blog in 2018 that has garnered global attention. Most recently, he co-founded a national movement, IAMNOTAVIRUS.INFO, to elevate the visibility of the Asian American community and inspire kindness and compassion and is now advocating for the prevention of anti-Asian violence and solidarity among all Americans.

Beyond ACEs: Understanding Trauma, the Brain, and Building Resilience

Dr. Jennifer King is an Assistant Professor at the Mandel School of Applied Social Sciences at Case Western Reserve University and the Assistant Director of the Center on Trauma and Adversity at CWRU. A clinical social worker, she has a multitude of clinical practice experience working directly with traumatized individuals, families, and communities with the goal of addressing the impact of trauma across systems in order to help the traumatized move from surviving to thriving. A highly sought after speaker and trainer, Dr. King provides leadership over the trauma-informed curriculum at the Mandel School—developing training opportunities and advanced curriculum in the area of trauma-informed practice for Master's level social work students as well as community practitioners to become better equipped to promote healing and resilience in individuals and communities.

The Ups and Downs of Your Adoption Story: You Should Write A Book 

Kate St. Vincent Vogl is the author of "Lost & Found: A Memoir of Mothers." National ABC news has featured her story, and The Akron Beacon Journal named it among the best of the year. Her essays appear in Bellingham Review and best-selling anthologies such as "Listen to Your Mother" and "Why We Ride." Vogl has received a Minnesota State Arts Board grant and a residency at the Anderson Center, and her latest work is forthcoming in "Prairie Schooner." Vogl graduated from Cornell University cum laude, from the University of Michigan Law School, and from the Creative Writing Program at Hamline. An adoptee twenty-five years in reunion, she has presented at national writing conferences and international adoption forums. She teaches fiction and memoir writing at The Loft, the country's largest creative writing center.

Dealing with Stress and Anxiety

Lesli Johnson is a licensed Marriage and Family Therapist in Los Angeles, specializing in adoption and related issues. Her clients include all members of the adoption and foster care community: adoptees, adoptive parents, waiting parents, birth/first parents, foster parents and families. An adoptee herself, Lesli's personal experience allows her to connect with this community in a unique way. Lesli is a certified EMDR therapist and trained in Brainspotting and the Trauma Resiliency Model. In addition to her work in private practice, Lesli provides coaching services both in-office and virtually to adoptees, adoptive parents and birthparents worldwide. She facilitates on-going adoption support groups and conducts adoption awareness and educational workshops in schools, universities and mental health settings to help professionals better understand issues related to adoption. Lesli also consults on film, television and creative projects that have adoption-related themes.  Learn more or connect with Lesli at www.askadoption.com .

Exploring Family Culture

As a transracially adopted person, April Dinwoodie was raised in a predominately white environment and lives a life where it is imperative that she gracefully and safely move through circumstances and situations related to differences of race, class, and culture. While her New England upbringing taught her about labor, and her white family taught her about love, she had to teach herself about life as a woman of color. Through the very poignant and often misunderstood experiences of adoption, she has woven elements of the journey thus far into her work as a writer, podcaster, speaker/trainer, coach, and consultant. April is fiercely dedicated to developing a healthy identity, building stronger relationships, and elevating our collective ability to navigate differences of race, class, and culture. Please see the bottom of the page for resources from April.

We've Been Robbed! How Does Loss, Grief, and Instability Impact the Adoption Constellation?

Sharon Kaplan Roszia, M.S., is an internationally known trainer and author who helped pave the way for open adoption practice believing in keeping connections over time. She has been devoted to her work in adoption and foster care since 1963 and is also a parent by birth, adoption, and foster care. She has co-authored two books on open adoption, The Open Adoption Experience, and Cooperative Adoption. She is the recipient of an 'Angel in Adoption' award from the Congressional Coalition on Adoption Institute; 'Humanitarian Award' from the American Adoption Congress and awards from The North American Council on Adoptable Children, ATTACh, and the Annette Baran and Rubin Pannor Award for Outstanding Work in Adoption. Sharon's most recent book is The Seven Core Issues in Adoption and Permanency, co-authored with Allison Maxon and released in 2019.
Resources from Our Speakers
Sharon Kaplan Roszia
April Dinwoodie
Lesli Johnson
Kate Vogl
Dr. Jennifer King
Moses Farrow
Leslie Pate Mackinnon
For more information, contact:
Betsie Norris, Executive Director
(216) 482-2314