Family Ties Parent & Youth Program
Our Family Ties Program takes a holistic approach to serving adoptive, kinship, and foster families through strategies that meet the needs of the family and focuses on their strengths. Through participating, parents discover the tools, knowledge, and support system they need to successfully parent their child(ren) and children feel safe, supported, and capable of developing healthy habits. The program includes one-on-one support, monthly groups, educational opportunities, peer network building, normalizing family social activities, information and referral, and personal advocacy.
Family Programs for Summer 2021
As safety guidelines begin to become less restrictive, we are transitioning to a combination of in-person and virtual events and workshops! 
This summer we will be offering
Monthly In-Person Family Social Activities
Monthly Parent Group Virtual Discussions
Monthly Girl Code and Guy Code Teen Virtual Discussions (plus in-person get togethers)
Monthly In-Person Family Park Pals Hikes
Virtual Series on Race and Family
Download the printable calendar, register for events through our calendar, and join us for all or any of our activities planned for adoptive, kinship, and foster families.
We are SO excited to see you!
Family Social Activities
Creating normalcy and connectedness through typical family activities such as going ice skating, going to the zoo, attending a sporting event, or meeting friends for a group picnic is an important piece of building a social network. Recent research has shown that having a strong social network (friends that understand your situation and support you) improves physical and mental health, resiliency, education, and overall life contentment outcomes for both individuals and families.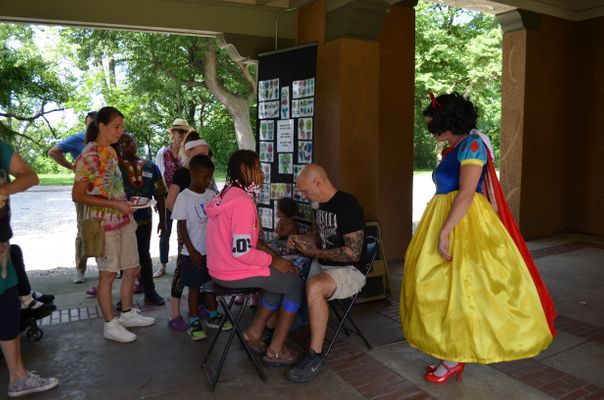 One-on-One Support
Support is provided through both Adoption Network Cleveland staff and peer mentoring. Telephone, email, and in-person meetings with staff provide a compassionate ear, referral to community resources, problem-solving, personal advocacy strategies, and reinforcement of positive parenting techniques. Individual parents can also be matched at their request with another parent who understands their journey and can provide support and encouragement. Parents who use social media are also encouraged to connect with other Family Ties parents through our private Family Ties Facebook Group.
Educational Opportunities
Adoption Network Cleveland provides access to conferences, presentations, and workshops by local, state, and national experts on a regular basis. Examples include parent trainings through the OCWTP program; our Monday Evening Speaker Series, the National NACAC Conference, and Adoption Network Cleveland Journeys of Discovery: Navigating the Intersections of Adoption Conference. For up-to-date information on available opportunities, subscribe to our newsletter and check our program calendar regularly.
Complementary Services
Families participating in the Family Ties program are also connected to other Adoption Network Cleveland programs, including our Educational Liaison Services and Parent Trainings.
For more information, contact:
Donika Austin, Program Manager 
donikea.austin@adoptionnetwork.org
216) 482-2334