Advocate of the Year & Volunteer of the Year Awards
Adoption Network Cleveland is proud to honor individuals each year who have influenced the wider community through advocacy and outreach efforts in child welfare, improved the lives of children and teens waiting for adoption, and enhanced the experiences of members of the adoption triad. This award recognizes individuals who have made a significant contribution to the adoption and child welfare field in Ohio as demonstrated by a specific accomplishment, project, program or milestone. 
Winners over the years include – April Dinwoodie, adoptee, Donaldson Adoption Institute; Rita Price, The Columbus Dispatch; Jean Strauss, filmmaker; Nickie Antonio, State Representative; Dominique Moceanu, Olympian and author; Danita Harris, NewsChannel 5; Jim Ewinger, The Plain Dealer.

Aaron Ockerman and Carrie Lauterbach are our 2023 Advocates of the Year
Aaron Ockerman
Adoption Network Cleveland's advocacy throughout the decades has been largely successful. We have not been without a guide, a friend, and an advocate. We have Aaron Ockerman, a skilled lobbyist who has expertly navigated us through the twists and turns of legislation since 2006. For the last two years, Aaron has been voted, by Cleveland.com's Sloopy Awards, as Ohio's "hardest working lobbyist," and it shows.
This year, Aaron championed our cause in several ways.
First, Aaron found a way forward on our bill to criminalize fertility fraud. The bill, which the previous sponsor had reintroduced last year, was stuck in committee despite our best efforts. We had worked to fine-tune the provisions, win supporters, and give voice, yet for reasons beyond our control, the bill was at a standstill.  Aaron brilliantly navigated the provisions into a larger bill poised to pass. He did, the provisions made a hit, and in short order, pass they did.
Second, Aaron loves Lobby Day! Throughout the pandemic, Lobby Day was planned and unplanned more than once. Times were hard, and budgets were tight. Always looking for an opening and providing resources to make it a success, Aaron encouraged and reinvigorated efforts to bring Lobby Day back – and at precisely the right moment, as, by chance, the Netflix film Our Father on fertility fraud happened to be released the same week as our planned Lobby Day.
Most of all, Aaron loves his work on our efforts, and it shows. Aaron relishes in the meaning and personal impact of our efforts and results. His enthusiasm for our success is a moral lift to our whole network. In short, Aaron is more than Adoption Network Cleveland's Lobbyist; Aaron is our friend.
From his work leading to our success in creating access to records for 400,000 Ohio-born adoptees, to smaller wins such as coaching a first-time-advocate foster care alum to speak and educate, Aaron has made a sustained, immeasurable difference to hundreds of thousands of people. He cares, and it shows in everything Aaron does.
It is our honor to present Aaron with the 2023 Advocate of the Year Award. Thank you, and congratulations, Aaron!
Carrie Lauterbach
Almost a year ago, Ohio made fertility fraud a crime to protect donor conceived people and recipient parents. Carrie Lauterbach's persistent, passionate, and nonstop advocacy on this issue merits our awe and this fitting accolade.
Carrie used her difficult personal discovery to make a difference for others. A few years ago as Adoption Network Cleveland was getting started advocating to criminalize fertility fraud in Ohio, Carrie was finding out, through a DNA test, that she was doctor-conceived, and all that entailed. For Carrie this included getting connected politically with other victims who were taking action to make this deceitful and unethical practice illegal.
Carrie found her voice and used it. As she uncovered the actions of her mother's fertility specialist in Cincinnati, Ohio, she sought the truth of her story. Carrie organized, testified, and spoke out in TV news stories. She never declined an opportunity to be heard, even when speaking out came with a personal cost.
Carrie actively supported our Lobby Day, even making canvas bags for all our volunteers to aid our visibility and success.
Carrie is a huge part of why fertility fraud is now illegal in Ohio. Shortly after our Ohio law passed, Carrie was on a plane to D.C. to aid with the national effort to fight fertility fraud and regulate our country's largely unregulated fertility/reproductive technology industry.
It is our honor to present Carrie Lauterbach with the 2023 Advocate of the Year Award…Thank you Carrie!
Previous Advocate of the Year Winners
2023

Carlin Culbertson
Jenny Stotts, Ohio Youth Ombudsman

2021

Cloé Cooper, Foster Alum & Advocate

2020

Holly Spencer-Trueman, Adoptive Parent & Child-Welfare Professional

2019

Janine Boyd, Ohio Representative
Amber Donovan, Community of Hope
Christie Manning, Saint Luke's Foundation

2018

Dr. Elaine Schulte, Adoptive Parent
Lori Scobee, Social Worker and Birthparent
Dr. Elizabeth Swenson, Adoptive Parent

2017

Linda Bellini, search volunteer
Andrea Ginter, Cuyahoga County Dept. of Children and Family Services
Amanda Reno, DNAFindingU

2016

April Dinwoodie, Donaldson Adoption Institute and adoptee
Becky Drinnen, adoptee and advocate
The George Fund Foundation
Tara Shook, Ohio Dept. of Job and Family Services

2015

Danielle Gadomski, Littleton Legal Aid Society of Cleveland
Jeanne Hood, birthparent and advocate
Rita Price, Columbus Dispatch

2014

Susan Anthony, birthparent and advocate
Jean Strauss, filmmaker
Dave Burke, State Senator
Bill Beagle, State Senator
Dorothy Pelanda, State Representative
Nickie Antonio, State Representative

2013

Diahanna Robertson, Bellefaire
John Adams, Adoption Equity Ohio
Mike Martindale, Adoption Equity Ohio

2012

Dominique Moceanu, Olympian and author
David Crampton, Mandel School of Applied Social Sciences

2011

Kate Livingston, Ohio Birthparent Group
Terrell Howard, Foster Alumnus and Advocate
Danita Harris, WEWS NewsChannel 5

2010

Lisa Dickson, Foster Care Alumni of America
Zelma Brown, Cuyahoga County Dept. of Children and Family Services

2009

Jim McCafferty, Cuyahoga County Dept. of Children and Family Services
Jim Ewinger, The Cleveland Plain Dealer

2007

Speaker Jon Husted, Ohio House of Representatives
Hon. Peter Sikora, Cuyahoga County Juvenile Court

2006

Bill Gruber, Concern for Children
Michael Lehan, Cleveland Browns
Regina Brett, The Cleveland Plain Dealer

2005

Deborah & Clinton Wilson, Foster Parent Support Association
Kirstin McNamara, birthmother and advocate

2003

Dr. Anna Mandalakas, Adoption Health Center, University Hospitals
Quo Vadis Ellison, foster parent and advocate

2002

Kim Wheeler, WKYC-TV
Regina Kupecky, author, trainer and therapist
Barbara Irvin, Family Adoption Consultants
Jerry Blake, Cuyahoga County Dept. of Children and Family Services

2001

Denise Goodman, trainer and consultant
Maureen Heffernan, trainer and consultant
Pat Burns, Concern for Children

2000

Elaine Thompson, Clinical Social Worker
Mandel School of Applied Sciences Graduate School of Social Work
Betsy Keefer, Institute for Human Services
Volunteer of the Year Award
The Volunteer of the Year Award (formerly the Founder's Award) recognizes outstanding volunteer service, the spirit by which this organization was founded in 1988 and remains critical today. Those of you who know Adoption Network Cleveland's history know that Executive Director Betsie Norris was a volunteer for seven years building the organization before she came on staff in 1995.
2023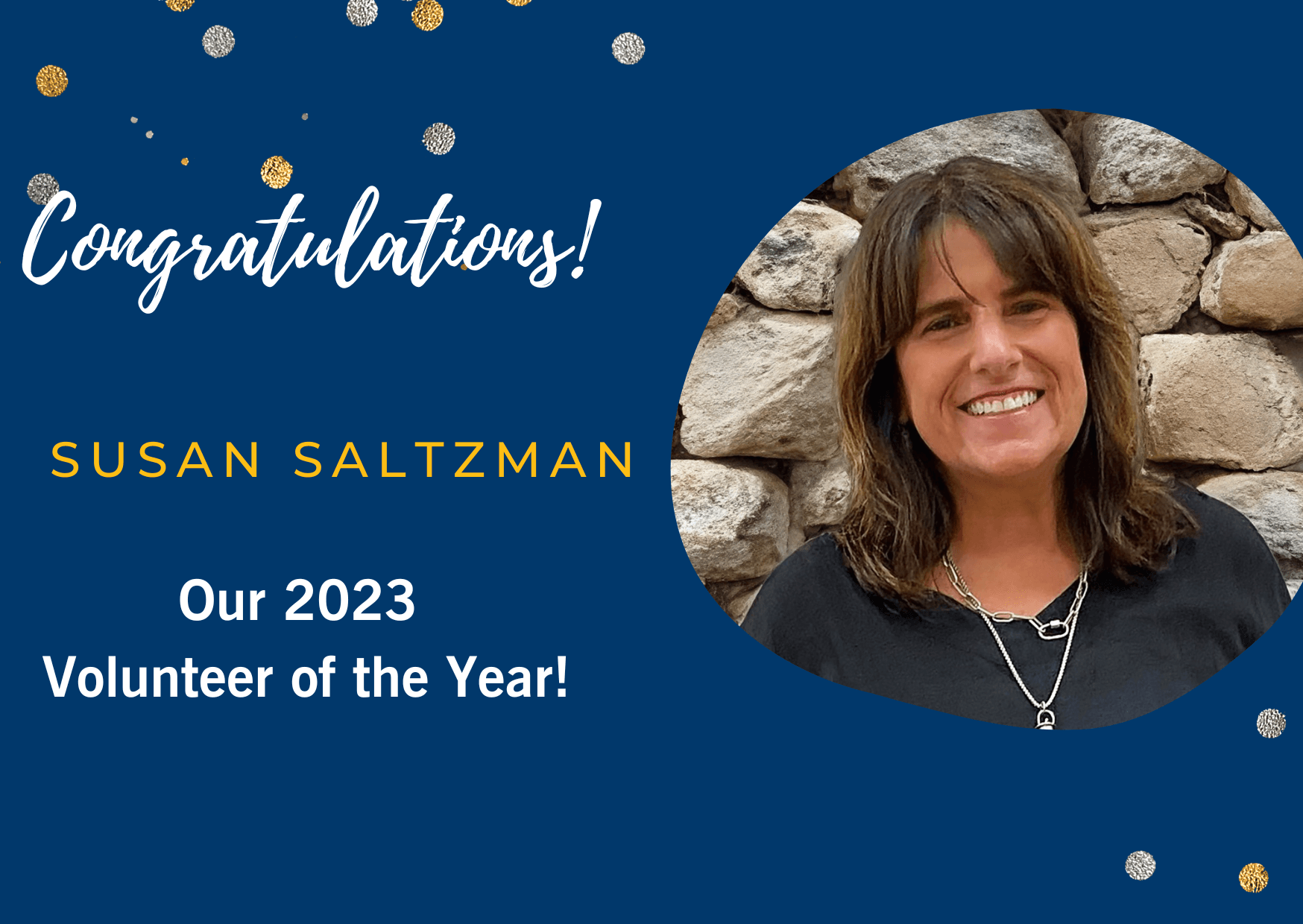 Previous Volunteer Award Winners
2022

Nancy Rapaszky, Volunteer of the Year, 2022

2021

Mark Little, Volunteer of the Year, 2021

2020

Maureen Heffernan, Child Welfare Professional

2018

Dottie Klemm, Retired Social Worker

2005

Holly Kowalski
Moira McGreer

2003

Kim Donato
Kirsten McNamara

2001

Jeanne Hood
Susan Burlage

1988-1998

Ten individuals were honored for their dedication and service during Adoption Network Cleveland's first 10 years:
Beth Brindo
Susan Kacerek Burlage
Jodi Sandler Cowgill
Kim Ducatman
Lucia Hill
Dottie Klemm
Betsie Norris
Susan Saltzman
Linda Schellentrager
Estes Turner