Our Board & Staff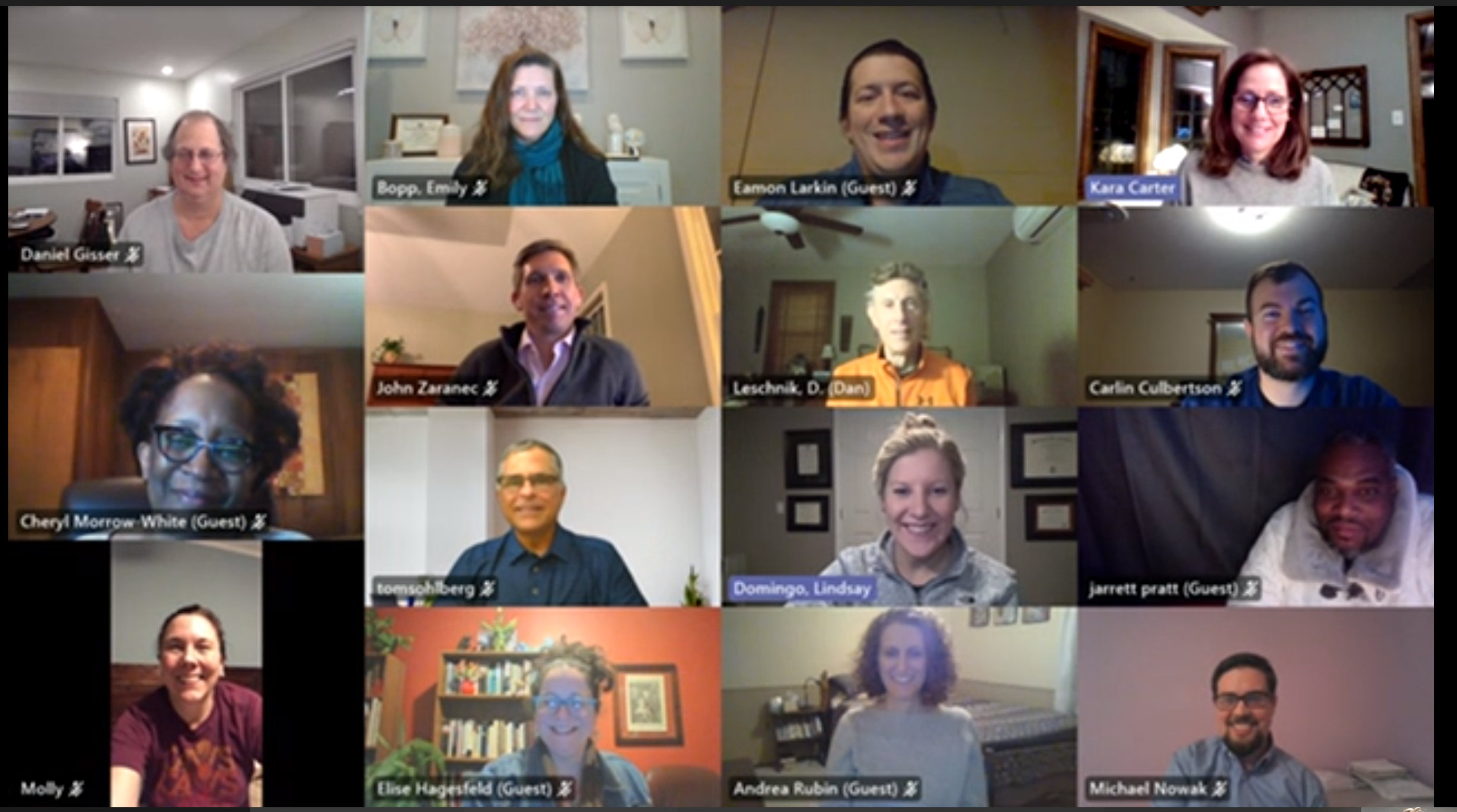 Board Members
What does a Board Retreat look like during a pandemic? A Microsoft Teams Call!
Top row (left to right): Dan Gisser (Board Chair), Emily Bopp (Secretary), Eamon Larkin (Treasurer), Kara Carter (Past Board member)
First Middle Row: Cheryl Morrow White, John Zaranec, Dan Leschnik, Carlin Culbertson (1st Vice-Chair)
Second Middle Row: Tom Sohlberg, Lindsay Domingo (2nd Vice-Chair), Jarrett Pratt
Bottom Row: Molly Cissell, Elise Hagesfeld, Andrea Kushnick Rubin, and Michale Nowak,
Not Pictured: Joe Brennan, Lindsay Huling, Julie Lady, Thom Nykamp
To learn more about our board members, please view their individual bios.
Staff Members
Click on our staff member's name for a brief bio and contact information.