Betsie Norris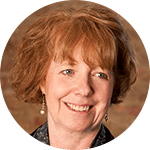 Betsie Norris, Executive Director
Phone: (216) 482-2314
Email: betsie.norris@adoptionnetwork.org
An adoptee having made the journey to a successful reunion on her own, Betsie Norris founded Adoption Network Cleveland in 1988 to provide support and assistance to others who are connected to adoption and foster care. The organization was at first a fully volunteer effort, and as it grew, Betsie became the organization's first Executive Director in 1995, a position she still holds.
Since then, Betsie has become a frequent spokesperson in the media and has led the organization to long-term success. With a wide array of programs and services, Adoption Network Cleveland has gained national attention for effective service and advocacy for members of the formal and informal (kinship) adoption community including adoptees, adoptive/kinship families, birthparents, youth in foster care, and related professionals. Adoption Network Cleveland served as the lead agency of the Adopt Cuyahoga's Kids Initiative, which was responsible for reducing the number of youth waiting for adoption in Cuyahoga County foster care from 1,700 in 2004 to approximately 500 today.
Betsie has worked tirelessly on legislation to reform Ohio's adoption laws, and as a result, 400,000 adoptees adopted in Ohio's formerly "closed" period (1964-1996) have access to their original birth certificates effective March 2015. The story of her involvement is highlighted in the short documentary An Adoptee ROARed in Ohio: The Betsie Norris Story by Jean Strauss, which debuted at the Cleveland International Film Festival in 2014. Betsie is co-author with Jayne Schooler of Journeys After Adoption: Understanding the Lifelong Process. View a downloadable version of Betsie Norris' full bio.