Ohio Adoptees' Access to Records Law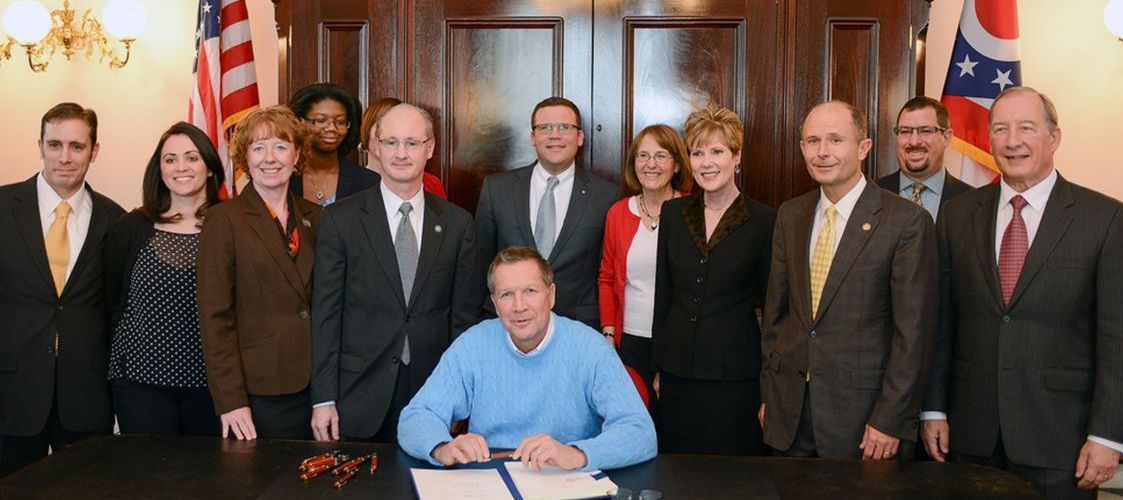 Adoption Network Cleveland has changed Ohio history.
The organization took the lead role in developing, introducing, and organizing support to push Ohio to change its laws regarding adult adoptee access to adoption records. Success on this initiative happened in stages with multiple legislative initiatives over a 25 year period starting in the late 1980s. As Ohio had always allowed access to original birth certificates to adoptees adopted prior to 1964, the effort was to, in effect, repeal the law that sealed records to adoptees adopted from 1964 forward.
It took many years and several attempts before our final legislative success in 2013 (fully implemented 3/20/2015). After several bills failed in the late 1980s and early-mid 1990s, a bill passed that created virtually unfettered access to birth certificates for adult adoptees in adoptions from September 18, 1996, forward, leaving records closed to Ohio adoptees born and adopted between 1964 and 1996. That was rectified when a new law was passed in 2013 and, taking effect in 2015, created the ability for the more than 400,000 adoptees born between 1964 and 1996 to access their original birth records.
Adoption Network Cleveland has also been influential on laws regarding "non-identifying information" with a 1996 law that defined what is considered identifying and the scope of who can request and receive information from the agency that handled the adoption. See a full review of the statue and code related to non-identifying information. This statute also specifies that adoption providers must maintain or pass along their records.
Archives
A historic archive of Senate Bill 23/House Bill 61, championed by Adoption Network Cleveland, (the bill was sponsored by Senators Beagle and Burke and Representatives Pelanda and Antonio). The legislation passed in 2013, creating access to records for 400,000 Ohio adoptees beginning in 2015.
Films
A collection of the documentaries about Adoption Network Cleveland's work, and that of our founder/Executive Director Betsie Norris, in achieving access to records for Ohio adoptees.