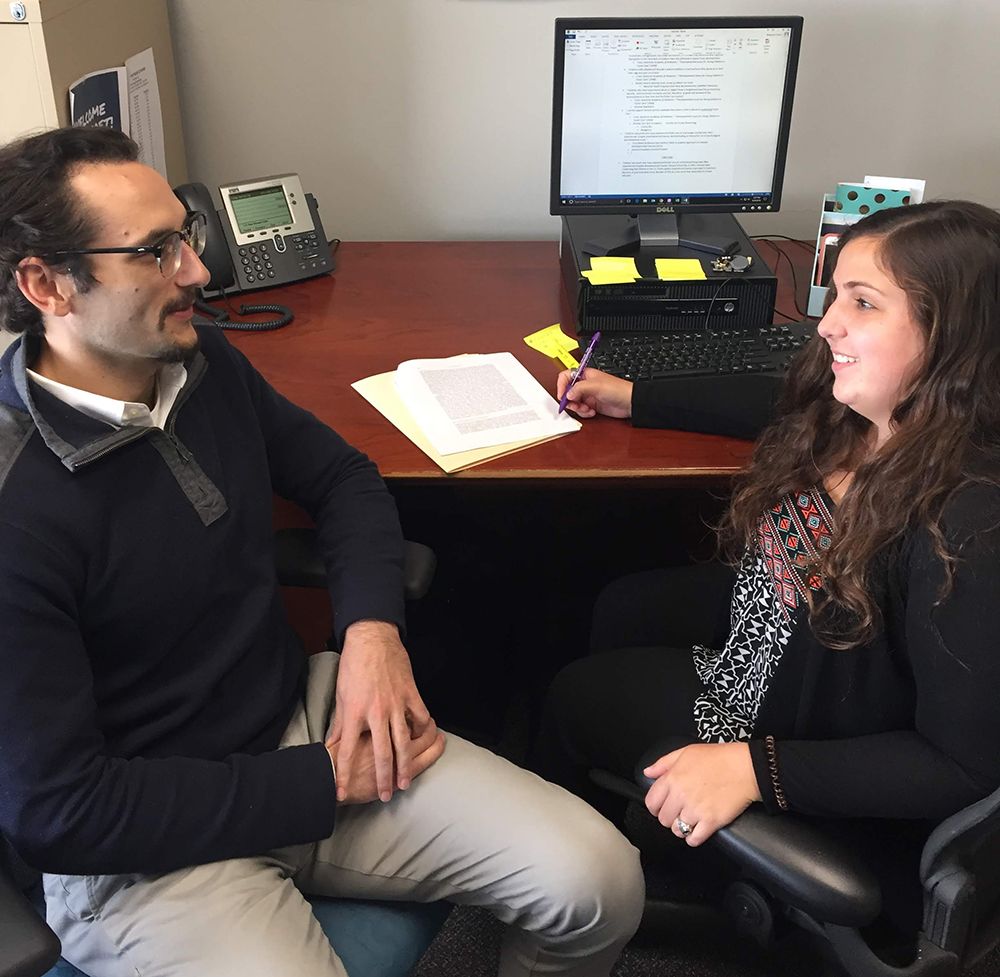 This summer Adoption Network Cleveland was granted two VISTAs to support its ongoing efforts to expand capacity and outreach. To explain who VISTAs are and their purpose, we detail what these individuals will do during their year of service to the organization's community and mission.
What are VISTAs? VISTA stands for Volunteers in Service to America. It is a branch of AmeriCorps—a network of national service programs supported by the U.S. government that strives to "Get. Things. Done." to strengthen communities and combat poverty. A VISTAs' purpose is to build capacity at their site by utilizing their professional experiences and unique skill sets. We dedicate ourselves to a full-time position for a year at a nonprofit organization we match with.
Who are the new VISTAs?
Yes, I'm one of them! Unlike a traditional VISTA, I did not search for a VISTA position. I came across VISTA while searching for a job I would love. I've lived in the Cleveland area my whole life and studied English at Baldwin Wallace University. Witnessing the philanthropic spirit of the city sparked my interest in nonprofits. Nonprofit development and communication seem to be my niche, which lead me to the Grants and Donor Engagement VISTA position here.
Over my year of service, I hope to learn more about the development and communication practices of a nonprofit and strengthen my grant writing skills. I will work with the development team to expand the organization's foundation and major gifts strategies. In the future my goal is to pursue a career that allows me to support a nonprofit and write in various mediums.
Serving at Adoption Network Cleveland with me is Nick Weaver, the new Volunteer and Outreach VISTA. Nick found his way into this VISTA position from his previous involvement in AmeriCorps as a FEMA Corps member where he was able to provide disaster relief services. This is his second year serving as an AmeriCorps member!
Although Nick is from New York City, he felt comfortable searching for a VISTA position in Cleveland since he studied Economics at Case Western Reserve University. (Don't fret Clevelanders, he's a Cavs fan!)
During his year of service Nick is interested in learning all about how nonprofits function, and will build capacity by increasing the organization's outreach to volunteers and members. He will also develop and implement a comprehensive social media plan. One day, he even hopes to found his own nonprofit organization to help fight childhood obesity. 
Margaret Currie is the Grants and Donor Engagement VISTA at Adoption Network Cleveland.