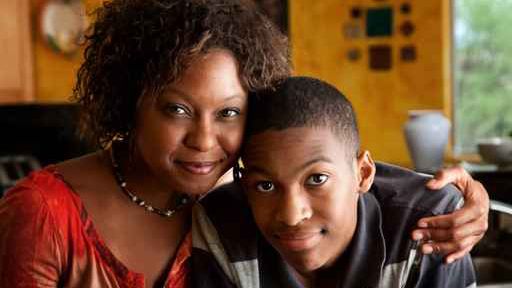 In partnership with CHildren need AMazing Parents (CHAMPS), Adoption Network Cleveland is committed to raising awareness for policy and practice reform that prioritizes the needs of children in foster care and foster parents in Ohio and across the country. 
It's no secret that the foster care system faces serious challenges today. In part because of the opioid crisis, many states are struggling to have enough foster families to care for children in need. 
Many attribute foster parent shortage to a nation-wide lack of interest in fostering children. Research shows that this isn't true—more than one-third of adults surveyed have considered fostering. But many are reluctant because they worry they won't have the training and support they need to meet children's needs.
For those who do foster, the lack of support and empowerment means too many stop fostering far too soon. More than half of foster parents quit within one year of fostering, which means the primary issue isn't recruitment — it's retention. 
Understanding the core of why more than half of foster parents feel discouraged enough to quit allows us to understand the simple reforms that can be implemented to strengthen this life-saving system. 
Most former foster parents cited lack of training and support as the primary reason they struggled to cope with the complex role of caring for children who have experienced trauma. Specifically, former foster parents cited a need for: 
Increased peer and professional support. Addressing a child's needs can be difficult for many parents, but foster parents face the challenge of helping children in their care overcome trauma, abuse, and neglect. This means working with birth parents to help them succeed, making and maintaining connections with a child's relatives, opening their homes to sibling groups, providing loving care to children who have behavioral, physical, and mental health struggles, and often committing to providing a permanent family to a child if they cannot return home. As a result, foster parents must juggle medical, mental health, and court appointments; meetings with schools and social workers; visits with birth parents and other relatives – all while providing the best possible care for children. Many struggle to find personal support, respite, and child care when the work gets particularly hard.

Often, caseworkers are the valuable resource foster parents turn to in these times. In fact, foster parents report that the single most important factor in their ability to care for children is the ability to connect with someone they trust to discuss how to best meet the needs of children in their care. States should develop and train dedicated support workers for these families – caseworkers with smaller caseloads that can connect with families regularly to support their needs. In addition, funding peer support networks can lighten a caseworker's load and give foster parents a chance to lean on peers who are going on this fostering journey alongside them. The resources of dedicated support can give foster parents the advice, peace of mind, and sense of togetherness to be empowered parents.
Increased training and care. In a survey of current and former foster parents, 80 percent of former foster parents cited unexpected challenges or emotions as the biggest reason they stopped fostering. Many foster parents begin without knowing what to expect – ill-prepared for what they might need, feel, and experience throughout the journey. Coping with the emotions that come with temporarily fostering children who have experienced trauma could be easier with the help of robust training and continuing education programs. Increased access to mental and physical health care and increased opportunities for respite care when foster parents need a break could revolutionize this challenging but rewarding journey. 
A louder voice. Foster parents are the child welfare system's primary intervention for helping children in foster care heal, grow, and move to permanency with birth parents, relatives, or adoptive parents. By spending the most time with a child than any other professional partner, foster parents gain a special knowledge of the child's needs. In many ways, foster parents are a child's best advocate. Too often, though, they are denied information about a child's health and education, and they are rarely given opportunities to provide input to agencies about their children or the role of foster parents.

By creating policies that give foster parents a voice when it comes to the children in their care and the child welfare system as a whole, states and agencies can ensure better outcomes for children in addition to developing a more effective system of support and training for future foster families. 
In a system that fails to recognize the amazing impact of foster parents, these simple issues are preventing children in need from finding safe and loving homes. By taking a closer look at the struggles foster parents face, the practical, easy solutions become apparent: with state policies in place that offer foster parents robust training, peer and professional support, and involvement in the decision-making, the joys of foster parenting can begin to outweigh the challenges. 
This blog was adapted from The Foster Care System Needs Our Help, written by CHildren need AMazing Parents (CHAMPS).