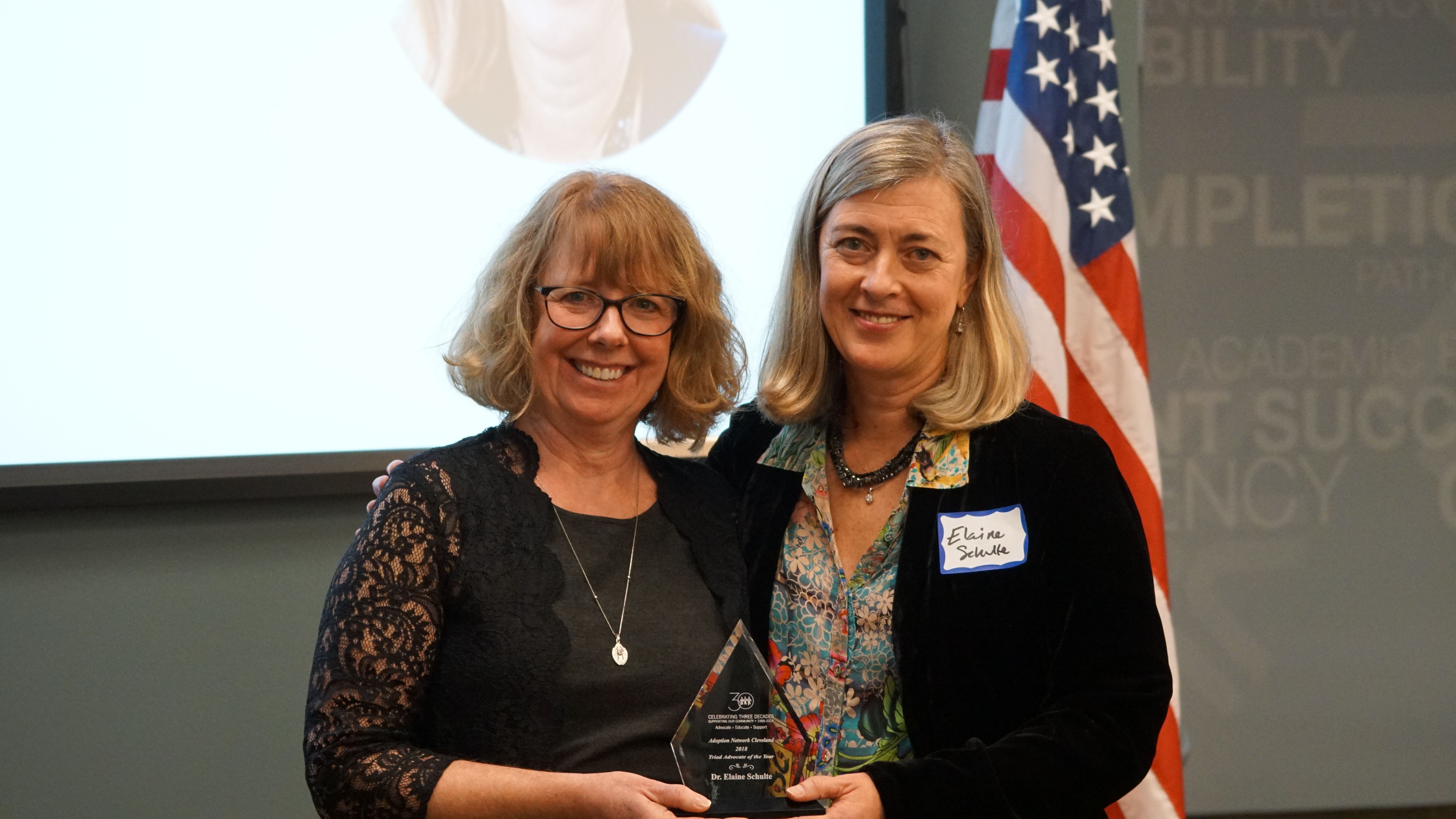 Dr. Elaine Schulte is the author of Caring for Your Adopted Child: An Essential Guide for Parents published by the American Academy of Pediatrics in October 2018. In this important resource, Dr. Schulte shares both her personal and professional wisdom to help parents walk through each step of the lifelong adoption journey. Her experience and continued dedication to provide informed care and insight to those impacted by adoption made her an excellent candidate for a 2018 Triad Advocate of the Year award.
Dr. Schulte has made large contributions in adoption. On the family level she has served as an adoption-informed pediatrician to many. Through her work with the American Academy of Pediatrics Council on Foster Care, Adoption and Kinship Care, Dr. Schulte has created clinical guidelines and educational programs for pediatricians and adoption agencies and has given numerous national presentations on adoption, physician leadership and professional development. Furthermore, Dr. Schulte is the adoptive parent of two, and has served as the medical director and on the board at Lawrence School.
Dr. Schulte is now based in New York City, but served on the Board of Directors of Adoption Network Cleveland during her ten years in Ohio. She has founded an adoption health clinic in each of the locations she has worked – in Albany, in Cleveland and in the Bronx.
Congratulations to Dr. Elaine Schulte as a 2018 Triad Advocate of the Year!
The Triad Advocate of the Year Award recognizes individuals who have made a significant contribution to the adoption community as demonstrated by a specific accomplishment, project, program or milestone meeting one or more of the following criteria:
Influenced the wider community through their advocacy and outreach efforts
Improved the lives of individual children and teens waiting for adoption
Enhanced the experiences of adoption triad members by providing information, advocacy, or other support.