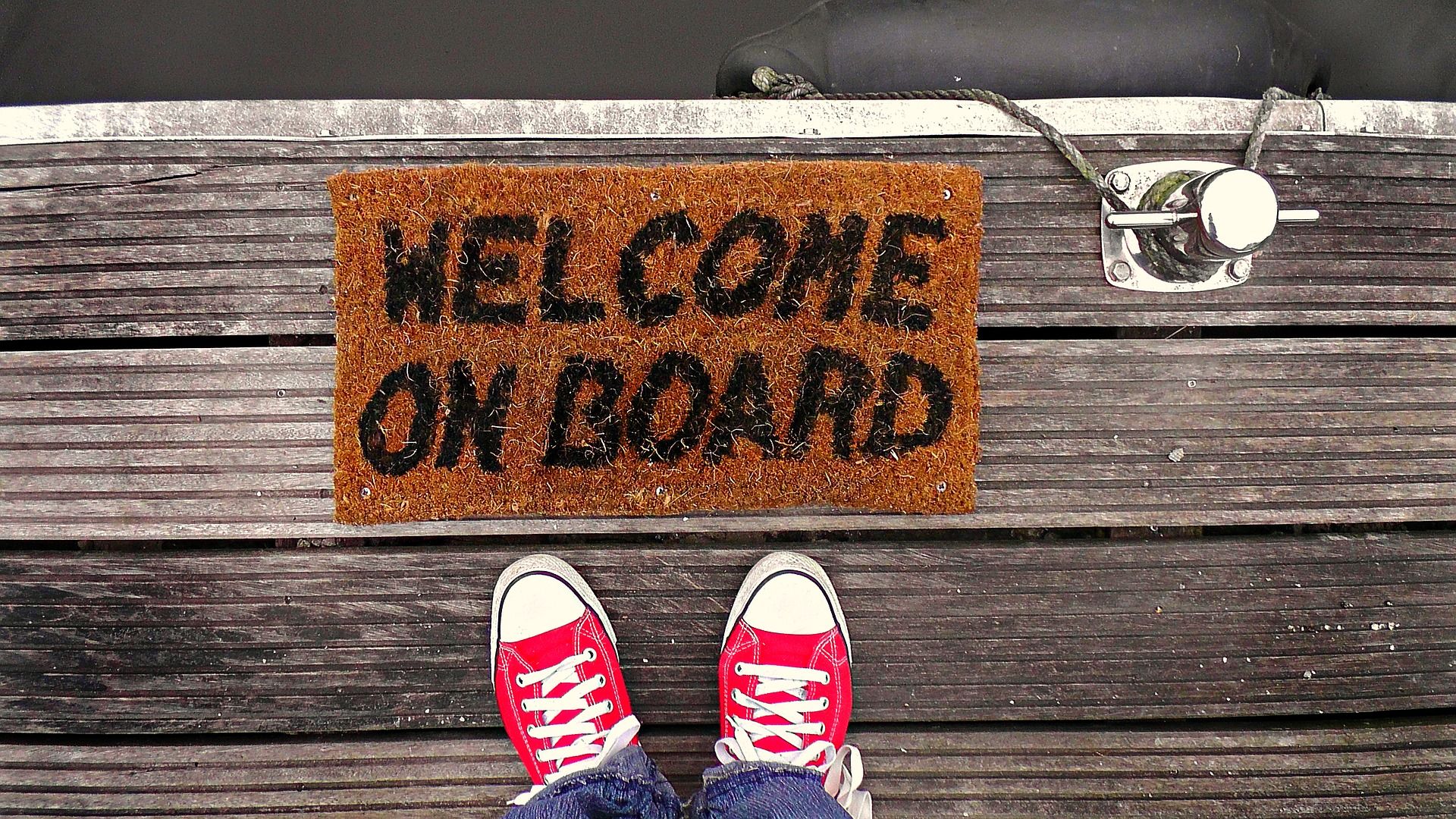 Adoption Network Cleveland was pleased to welcome five new members as well as two renewing members to the Board of Directors for the next term. New members elected by the Board of Directors at the 2018 Annual Meeting included: Kara Carter, Mary Beth Hurley, Eamon Larkin, Stephanie Lariccia and Mike Nowak.
We'd like to introduce them all to you…
Kara Carter manages JumpStart's corporate and community relationships, including the execution of strategic partnerships and traditional fundraising as a Senior Partner. Kara brings strong expertise, strategic leadership, tactical action, project execution and process improvement. Prior to JumpStart, Kara was director of consulting services at Orion Advisory, LLC, a management consulting practice specializing in strategic planning, business performance management, and process improvement. Kara received her bachelor's degree in Finance from Northeastern University. Kara was adopted as an infant in Michigan in the 1960s and, with the help of Adoption Network Cleveland, has recently been reunited with her birth family.
Mary Beth Hurley, an associate of Applied Industrial Technologies for more than 10 years, brings business analysis, decision making, leadership, program improvement and teamwork capabilities to her current position of Manager – Shared Services. Previously, as Operational Excellence Analyst, Mary Beth focused on driving operational efficiencies and continuous improvement of business processes and system performance. Mary Beth received a bachelor's degree in marketing from the University of Toledo. Mary Beth currently resides in Avon, Ohio.
Eamon Larkin has worked as the Chief Financial Officer of Budget Dumpster, LLC, a rental company out of Westlake, Ohio since 2013. A CPA by trade, Eamon works on all legal and financial matters that effect the growing company. Eamon has his bachelor's and master's degree from the University of Dayton. Wanting to continue to grow his family, Eamon and his wife Lauren sought out the Adoption Network of Cleveland as a resource and participated in Adoption 101. Soon thereafter they welcomed a son into their family. Eamon, Lauren and their four children reside on the Westside of Cleveland.
Stephanie Lariccia is happily married to husband Tony and is the proud mother of teenage son Justice, who was adopted at birth in California in 2000. The family enjoys the benefits of an open adoption, as Justice and his birthmother visit with each other several times a year. Although never formally adopted herself, Stephanie spent her childhood with a family who took her in for 10 years when her mother was unable to parent her due to health reasons. Stephanie went on to put herself through college at Kent State University, where she majored in journalism and became a sports writer. After a successful 22-year career as a sports journalist, Stephanie decided to go back to college at Case Western Reserve University in 2015, graduating with a Master in Social Work in May 2018, and earning her LSW two months later. Stephanie now works as a mental health therapist at Pathway Caring for Children in Canton, where she specializes in treating children with trauma backgrounds - a majority of whom have experienced foster care and adoption.
Mike Nowak is an attorney at Squire Patton Boggs in Cleveland, where he is a senior associate in the firm's Corporate Practice Group. His practice focuses on securities and corporate governance, advising clients on capital market transactions and on a broad range of securities law compliance matters. He is a graduate of Miami University (B.A. in History and Political Science) and earned his law degree from the University of Notre Dame. He was initially introduced to Adoption Network through its educational programming as he prepared to become an adoptive parent, and his positive experience with these programs led him to increase his involvement with the organization. Mike lives on the Westside with his wife, Erica, and their two daughters.
Board members elected to another term include: Alicia Love and Anthony Sallah.
Alicia Love is an experienced human resources manager focused on partnering with senior leaders to develop HR strategies, talent management and engagement at corporations including Alcoa, Charles Schwab and most recently as Interim Director of Talent and Culture at Volk Optical.  Alicia has been an active member of The Junior League of Cleveland (JLC) for 13 years serving on the Board in several roles, currently as President, 2017-2019. She led the early efforts of the JLC in their ongoing initiative to improve the outcomes of youth aging out of foster care and is currently leading the JLC through a major organizational transformation to better serve its members and the community.  Alicia is a graduate of Georgia Tech and received her master's degree in human resources management from Cornell University.
Anthony Sallah is an attorney at Benesch, Friedlander, Coplan & Aronoff LLP, where he works in the Litigation Practice Group and Construction Group.  Anthony moved to Cleveland from Ann Arbor, Michigan, and not long after his move he discovered Adoption Network Cleveland. Anthony immediately became supportive of Adoption Network Cleveland and wanted to join in furthering its mission. In November 2014, Anthony joined the Public Policy Committee and soon after joined the Board. Anthony graduated from The University of Michigan, earning his B.A. in Economics and earned his law degree from The University of Toledo College of Law. Anthony and his wife Stephanie live in Rocky River with their two children
We're excited to welcome our new and renewing board members! The staff at Adoption Network Cleveland look forward to working with each of them as we move into 2019.