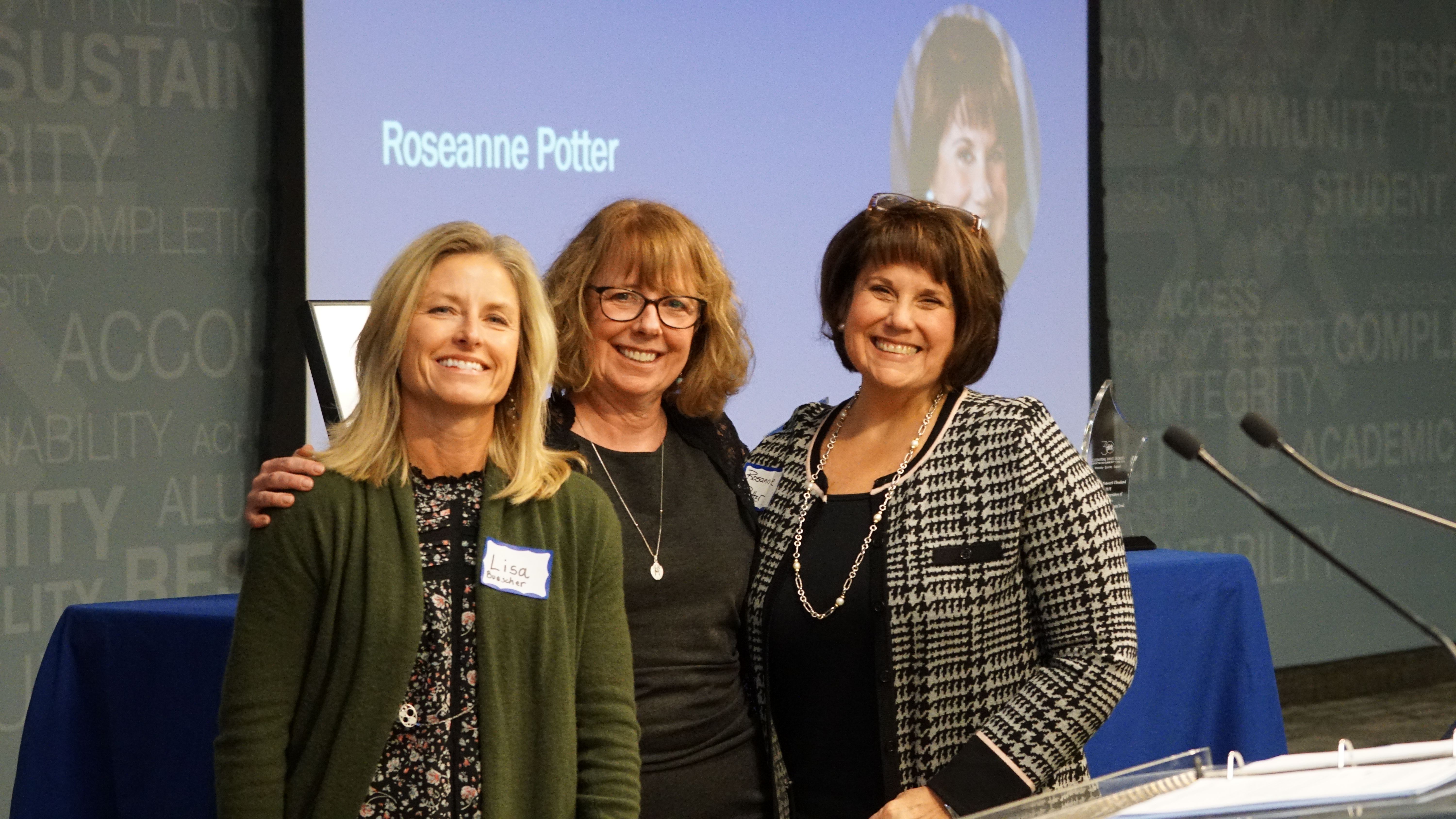 Four members of the Adoption Network Cleveland Board of Directors retired at the end of their terms and were honored for their service to the organization at the 2018 Annual Meeting in November.
Cathy Belk became a member of the board of directors in 2012. Cathy served on the Executive Committee as first vice chair, and co-chaired the Outreach and Development committee. Cathy is currently the President of JumpStart, a nationally recognized nonprofit accelerating the success of diverse entrepreneurs, their high growth companies and the ecosystems supporting them.
Danielle Gadomski Littleton became a member of the board of directors in 2015. Danielle has provided comprehensive civil legal service for youth in foster care and those that recently "aged out" since August 2013. She has chaired on the Public Policy Committee where she plans to continue as a committee member. Danielle is an adoptive parent.
Krysia Orlowski became a member of the board of directors in 2015 where she has served on the program committee, most recently as vice chair. She has also provided leadership to the Weaving Cultures Transracial Families program, a volunteer role she will continue. Krysia is a sibling to two adoptees and is also an adoptive parent. She and her husband, Brian Harte, reside in Shaker Heights and are the proud parents of three children.
Rosanne Potter became a member of the board of directors in 2016 and served on the finance committee, where she provide expert guidance. Rosanne is currently the Chief Financial Officer of the Cleveland Foundation. An adoptive parent, Rosanne and her husband Dave reside in Twinsburg, OH with their four children.
Thank you to all four of the retiring board members for sharing their time, passion and leadership with Adoption Network Cleveland, and for their continued commitment to the adoption and foster care community.