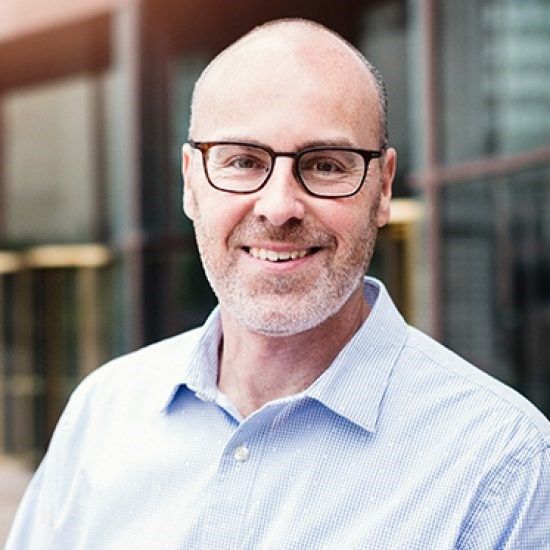 Brady Cohen is the Chief Digital Officer at Dix and Eaton, a family man and an adoptee. Brady came to Adoption Network Cleveland in pursuit of support while searching for his birthmother in the late 1990s. He began attending General Discussion meetings where he was met with a community full of opportunities to get involved with our organization. He initially was involved in volunteering on the Program Committee. Brady's life ramped up after successfully reuniting with his birthmother and becoming a parent to his three daughters; therefore, he took a hiatus from volunteering until recently. 
Over the last six months, Brady has sought out volunteer opportunities with Adoption Network Cleveland in order to reconnect with the organization. "I found myself in a different place in life, and I wanted to give back," Brady said. Since rekindling his passion for volunteering, he has been involved on our Outreach and Development Committee, as well consulting with our staff to improve our digital marketing campaigns. 

This past December, Brady and his daughter volunteered at our Holiday Party. They spent the day making hundreds of pancakes for the individuals and families that we serve.  "There is an altruistic piece of volunteering for me. It doesn't have to be about making pancakes or cutting bagels," says Brady. "It can be to simply lend your skills back." During a busy and successful event, we would have been lost without the help of our great volunteers like Brady and his daughter. 

 "The organization has expanded so much since I became involved with programming. It is great to watch and be a part of and help," says Brady. " My advice to fellow volunteers is pick up the phone, come to the website, get started.  Start the conversation. Find the needs of the organization and raise your hand." 

To become involved and explore volunteer opportunities with Adoption Network Cleveland, please visit our website at https://www.adoptionnetwork.org/get-involved/volunteer.html or reach out to Evan Caroline Clark, Volunteer and Outreach Coordinator at (216) 482-2312 or evan.clark@adoptionnetwork.org.