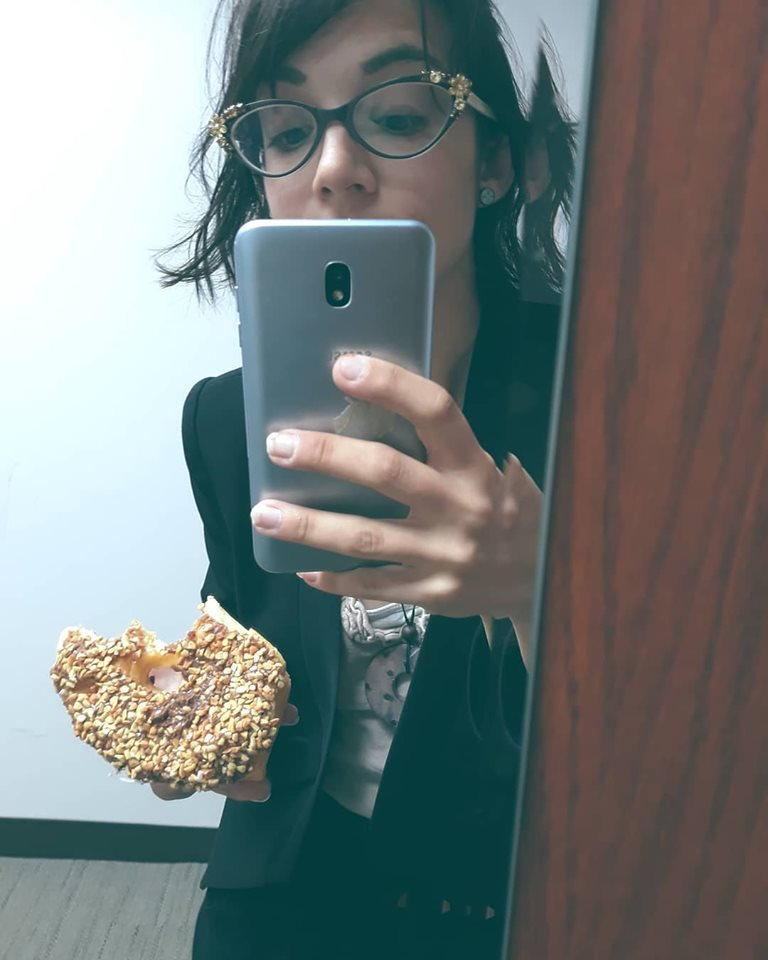 After finishing her Master of Library and Information Science, Mitz Horrigan was looking for experience in curating collections. While searching online she stumbled upon the perfect opportunity— managing Adoption Network Cleveland's library. She came across a volunteer posting and began to research Adoption Network Cleveland's history and mission: "The organization does great work and was exactly the kind of experience I was looking for. It was a great match."
Since September 2018, Mitz has been reorganizing and managing Adoption Network Cleveland's library of resources in accordance with a catalog she personally developed. Though not personally connected to adoption, Mitz is a staunch ally: "I don't really have a personal connection to the cause, apart from knowing a few people who've been impacted, but I have a soft spot in my heart for it. I really believe in ending the stigma surrounding the adoption process and I want to make it easier for people to be comfortable with their identities."
Mitz is a kind and soft-spoken person with a deep love of books, cloning plants, and hip-hop music. She spent 13 months abroad in Ireland earning a Master's Degree and working for the National Print Museum developing their catalog and managing their archives. To anyone considering volunteering she says: "Do your research about the organization and make contact with anyone! See if there's a place for your skills. The people at Adoption Network Cleveland are very kind, receptive, and great to work with!"
Adoption Network Cleveland's lending library includes a variety of resource books, both fiction and non-fiction, on topics ranging from adoptee stories, healing for birthparents to trauma-informed care and parenting youth who has spent time in in foster care. Members of Adoption Network can check-out materials by contacting our office at (216) 325-1000 or by visiting our offices, Monday – Friday between 8:30 a.m. to 4:30 p.m.
To volunteer with Adoption Network Cleveland reach out to Evan Caroline LaGruth, Volunteer and Outreach Coordinator at (216) 482-2312 or evan.lagruth@adoptionnetwork.org. You can also explore the many ways to get involved on our website volunteer page. 
Jeremiah Ockunzzi is a former VISTA with Adoption Network Cleveland and also a freelance writer.