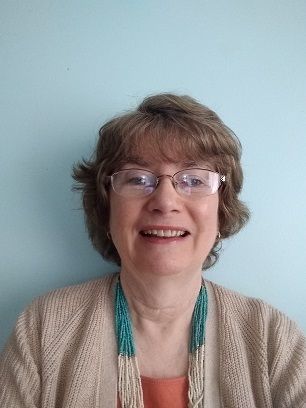 As a once fully volunteer-run organization, Adoption Network Cleveland understands the importance of volunteerism, and we are grateful for all of our volunteers' dedication and contributions to our cause. We especially want to highlight the efforts made throughout the years by Maureen Heffernan and honor her with the 2020 Volunteer of the Year Award!   
Since the very beginnings of Adoption Network Cleveland, Maureen has collaborated with Executive Director Betsie Norris and other staff and volunteers, and she officially began volunteering in 2005 by facilitating the Adoption 101 sessions. As a social worker, consultant on behalf of the Annie E. Casey Foundation, and Adjunct Instructor at the Jack, Joseph, and Morton Mandel School of Applied Social Sciences at Case Western Reserve University, we are incredibly fortunate to have Maureen's expertise and time as a volunteer facilitator.   
From facilitating the Adoption 101 sessions to being a part of the Program Committee, Maureen's commitment to helping improve and grow our organization is truly commendable. Julius Jackson, Training & Volunteer Coordinator, nominated Maureen for the Volunteer of the Year Award after working with her for more than 15 years. When asked why Maureen deserved the award, Julius cited how reliable she is, remarking how "we can count on her for anything." Director of Programs, Jennifer Zisk-Vitron, shared the same sentiment, saying that "whenever I call Maureen, the answer is always 'yes.'"   
Meeting Maureen at a conference about 33 years ago, Betsie witnessed the extent of Maureen's generosity of her time and resources. "She has done everything she can to meet our needs," Betsie said. She cites how Maureen carries a wealth of knowledge on national level trends and strategic planning that helps our organization look at the bigger picture.   
When asked why she continues to volunteer with Adoption Network Cleveland, Maureen states that, though there are many organizations that provide support or information for those connected to adoption, foster care, and kinship care, Adoption Network Cleveland is the only one that "makes an effort to speak to everyone and address all of their needs."  
Maureen stated that volunteerism is so important to her because she "believes that we all build a better community if we bring our talents and resources." Maureen humbly accepts this award, expressing "I am so grateful for this honor and I look forward to collaborating with the network."  
This award is certainly well-deserved and we cannot express how appreciative we are of Maureen's contributions throughout the years. Thank you, Maureen, for making our organization and community a better place with your talents, resources, and generosity.