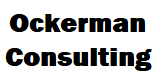 Adoption Network Cleveland is grateful to have Ockerman Consulting as one of our Corporate Partners. We would also like to thank Aaron Ockerman and Ockerman Consulting for their continuous support and work as our Public Policy consultant. Together we are creating lasting, significant change for adoptees, birth parents, adoptive parents, and all those we serve by providing them a voice in legislation that impacts their lives and families.
About
Ockerman Consulting is a full-service government relations firm that provides state legislative and executive agency lobbying.  Aaron Ockerman, President of Ockerman Consulting, has over 25 years of state government experience, having served as staff in the Ohio Senate, legislative liaison for the Ohio Bureau of Workers Compensation, and managed state legislative campaigns.  In his over 20 years of private sector lobbying, Aaron has represented non-profit organizations, national and statewide trade associations, universities, local governments, small businesses, and Fortune 500 companies.
From the Company
Aaron firmly believes in developing strong relationships with his clients, understanding their unique needs, and gaining a deep knowledge of their issues.  He then leverages his relationships with elected and appointed officials to help his clients successfully navigate state government to obtain positive outcomes, whether that be the passage of legislation or winning state bids and contracts.  Voted "hardest working lobbyist" in the 2021 Sloopy Awards sponsored by Cleveland.com, Aaron prides himself on being responsive to both the clients he serves and the public officials he lobbies.  Honesty, sincerity, and truthfulness are the hallmarks of his business values.
Community Support 
"Representing the Adoption Network Cleveland is truly an honor.  I was humbled to play a role in the passage of SB 23, Ohio's landmark access to record legislation, in 2013.  It represented both a personal and professional high for me and reminded me of the value that organizations like ANC provide to their members." Aaron Ockerman, President of Ockerman Consulting.