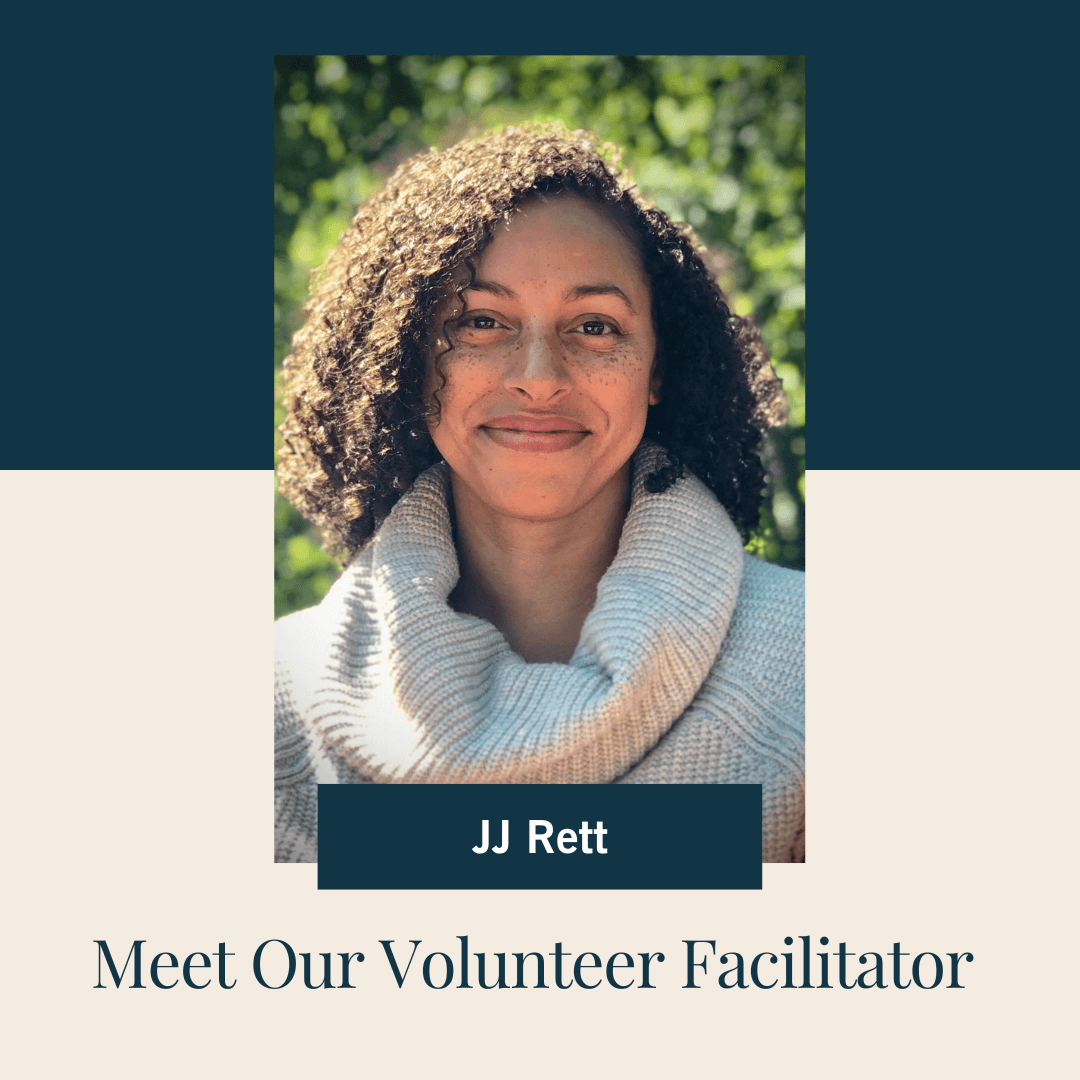 Adoption Network Cleveland is incredibly lucky to have an energetic core of volunteers. Our General Discussion Meeting and Support Group Facilitators are an especially committed group of volunteers – they give of their time, energy, and spirit to provide support for others through facilitating our meetings each month.
We are thrilled to welcome JJ Rett to this community of volunteer facilitators! Starting on June 1, JJ will co-facilitate a General Discussion Meeting which meets on the 1st Thursday of each month.
JJ Rett is a Late-Discovery Adoptee originally from Dayton, OH and currently in reunion. Upon earning her BFA in theatrical stage management she spent 15 years living and working in New York City. She is one of over 400,000 adult adoptees who gained access to their original birth certificates when Ohio adoption laws were reformed, thanks in large part to ANC, and has been an ANC member since March 2015. Using the Making Contact Guidelines provided by ANC, she reached out to her birth mother who flew to New York City four weeks later. JJ then found that her birth father's family was from Harlem, and several family members were living just down the street from her! She now resides in Asheville, NC with her husband and three children and is honored to join ANC in supporting others impacted by adoption.
It takes an individual with a patient ear, calming demeanor, and understanding heart to guide others in an exercise of listening to perspectives. For those who have attended a General Discussion Meeting, DNA Discovery Support Group, or Birth Mother Support Group, it can be an empowering and thought-provoking experience. Facilitators provide a safe space to be among those with a shared experience, while exploring long-held beliefs about ourselves and other members of the adoption constellation.
Please join us in welcoming JJ Rett! On behalf of our NETWORK, we also extend our appreciation to all current and former facilitators who foster community support and change lives.