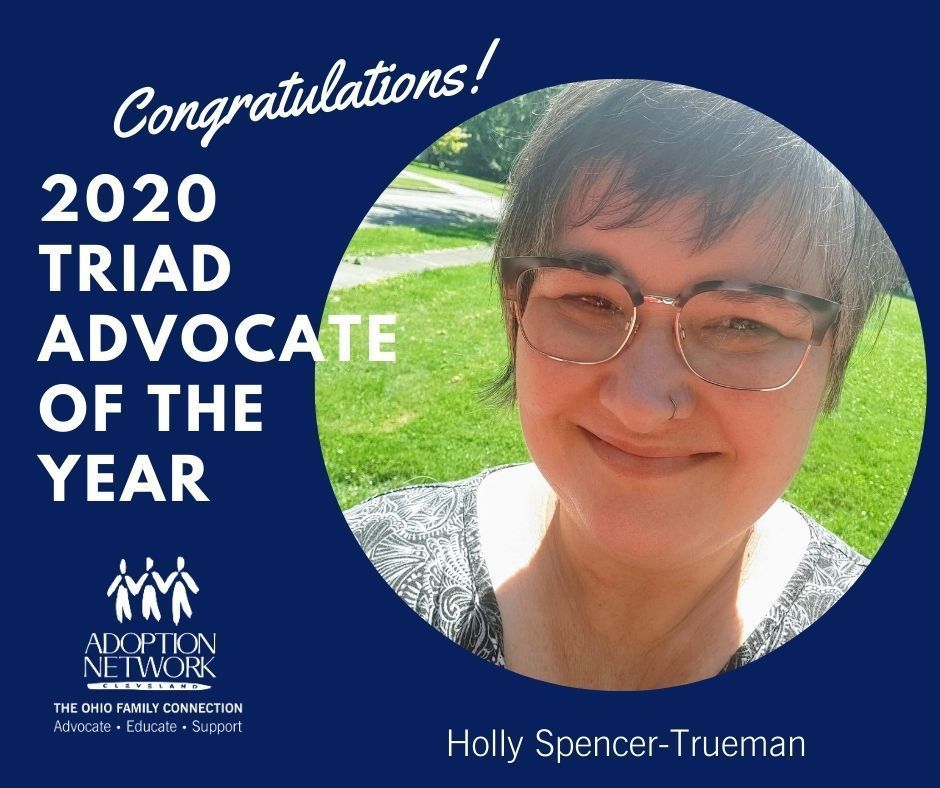 Each year, Adoption Network Cleveland recognizes individuals who have made a significant contribution to the adoption or foster care field through specific accomplishments, milestones, and advocacy. In 2020, our Triad Advocate of the Year will be awarded during the Journeys of Discovery: Navigating the Intersections of Adoption Conference as part of the Awards Ceremony, which will be held on Saturday, October 24, 2020, at 7:30 pm ET. 
We are pleased to announce Holly Spencer-Trueman as our Triad Advocate of the Year! Many members of our current staff have had the pleasure of working with Holly here at Adoption Network Cleveland (she was here for 10 years) and know personally the depth of commitment she brings to her work. The public is invited to join us during the virtual Awards Ceremony to honor Holly and her 20+ year career improving the lives of children through her work in adoption and foster care
Also, in celebration of the 5th Anniversary of Ohio's adoptee Access to Records legislation implementation as a result of Adoption Network Cleveland's advocacy, bill sponsor Ohio Senator Nickie Antonio will present a proclamation.
 
The awards ceremony is FREE and open to the public. Please join us via Zoom: https://zoom.us/j/4105802119?pwd=WDc0RlVZWGhSaCt0RVQvWDcxc25ZQT09. 
Meeting ID: 410 580 2119
Passcode: 2020