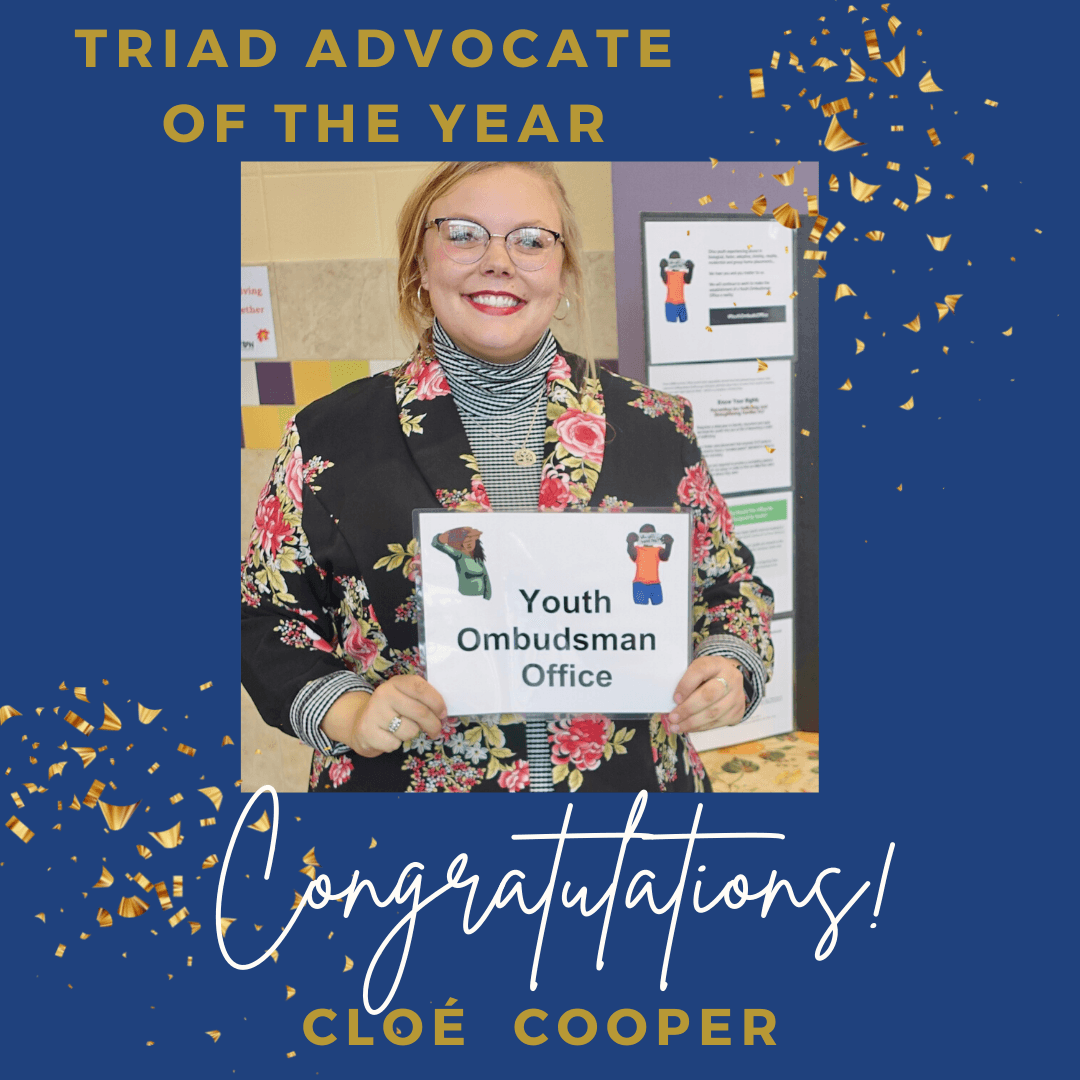 Each year, Adoption Network Cleveland honors individuals who have influenced the wider community through advocacy and outreach efforts in child welfare, improved the lives of children and teens waiting for adoption, and enhanced the experiences of members of the adoption triad. This award recognizes individuals who have made a significant contribution to the adoption and child welfare field in Ohio as demonstrated by specific accomplishments and milestones. 

Adoption Network Cleveland is thrilled to announce our 2021 Triad Advocate of the Year:

Ms. Cloé Cooper!

Cloé has an amazing resume as an advocate for youth in foster care and foster alumni. Just a few of the amazing accomplishments of this generous and passionate advocate include:
1) Serving as a Scholar Coordinator for the CSCC Scholar Network. This program exists to support current and former foster youth who are currently enrolled at Columbus State Community College by providing ongoing mentorship, peer support, and leadership experiences.
2) Founding and directing the Fostering Achievement Network (FAN), which serves as a campus support network for former foster youth who are currently attending The Ohio State University.
3) Serving as a Peer Mentor through Ohio Reach, a network of professionals, advocates, and students across the state of Ohio who are determined to support former foster youth on their higher education journey.
4.) Playing an integral role in the design of CMHA's Columbus Scholar House for Former Foster Youth which serves former foster youth ages 18-24 who are pursuing post-secondary education.
5) Serving as an appointed member of the Ohio Supreme Court Subcommittee Responding to Child Abuse, Neglect, and Dependency, and advocating for trauma-informed changes in the court system in response to the voices of those with lived experience.
Cloé, thank you for your work in the child welfare field, making a significant difference in the lives of our youth in foster care and alumni. Congratulations!
For a short video highlighting Cloé and her work, visit:  https://youtu.be/fK2CxX3pduI.
Cloé was nominated by Lisa Dickson, the Communications Chair for FosterActionOhio. In addition to her formal nomination, Lisa submitted a beautiful video explaining why she was nominating Cloé as the Triad Advocate of the Year. It is well worth watching!  https://youtu.be/fci3jVLkP2Y.