Monday Evening Speaker Series with Ann Fessler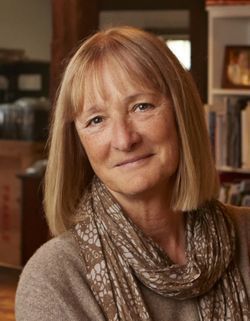 Monday, June 14 (8-9 pm ET)  - Ann Fessler
The Legacy of "The Girls Who Went Away"
Ann Fessler is the author of "The Girls Who Went Away" which is based on 100 oral history interviews she conducted with women who lost children to adoption during the 28 years that followed WWII when a perfect storm of circumstances led to an unprecedented number of surrenders. The book was followed six years later by her documentary film "A Girl Like Her" that combined archival film footage with her audio interviews. Ann will discuss the painful legacy of devastating grief left by these adoption practices used on unwed mothers in post-WWII America, and what has happened since the release of the book and film, which gave a generation of birthmothers a voice.
About Ann Fessler
Ann Fessler is an author, filmmaker, visual artist, and educator. Her book "The Girls Who Went Away" (Penguin Press, 2006) which places the women's stories within the social history of the time and her own story as an adoptee, was called "a remarkably well researched and accomplished book" by the New York Times, and "a blend of deeply moving personal tales, bolstered by solid sociological analysis—journalism of the first order" by the San Francisco Chronicle. "The Girls Who Went Away" was chosen as one of the top 5 non-fiction books of 2006 by the National Book Critics Circle and was awarded the Ballard Book Prize, given annually to a female author who advances the dialogue about women's rights. 
Fessler's documentary film, "A Girl Like Her" (2012) combines the voices of the mothers she interviewed with footage from the era, including educational films about dating, sex and "illegitimate" pregnancy, and newsreels about adoption—that both reflected and shaped the public's understanding of unwed pregnancy and surrender. Fessler's film has been screened at film festivals, colleges, and conferences around the globe and subtitled in five languages. In 2012, Geneva Anderson writing for Art Hound said, "Fessler's quietly devastating documentary offers a sociologically rich and important deconstruction of a devastating double standard in effect in those days. By revealing the painful legacy that permanently impacted many mothers, Fessler has finally and respectfully given them a voice." 
https://agirllikeher.com/
https://www.thegirlswhowentaway.com/