Spotlight Discussion Series - The Queen's Gambit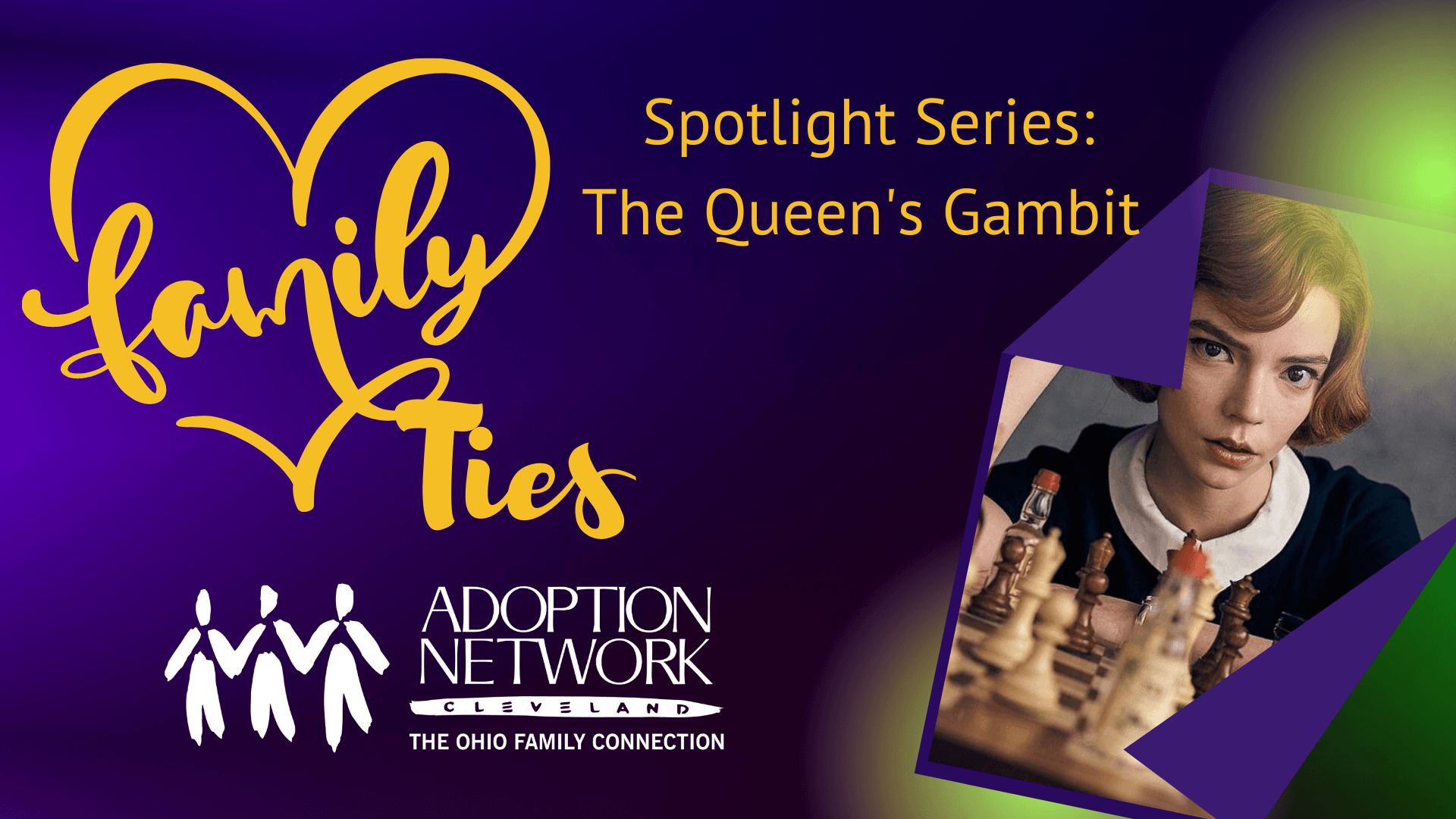 Our Spotlight Series will use art and entertainment mediums as a jumping-off point for discussion around adoption, foster care, and kinship care. The whole family is invited to attend and participate, including kids ages 11+.
If you enjoy book groups, then you'll love this! This series is structured just like a book club but includes books, film, TV series, podcasts, social media platforms, musical artists, theatre, etc.
This summer, we will have discussions on the following:
The TV series "The Queen's Gambit," on June 21 from 7:30 pm-9:00 pm ET
The book "What I Carry" by Jennifer Longo, on July 19 from 7:30 pm-9:00 pm ET
The podcast series "The Adopted Life," on August 16 from 7:30 pm-9:00 pm ET
These events are FREE, but registration is required to receive the Zoom link. Those who register for the discussion will be given a list of places to find or watch the specific book, TV show or Podcast, including Netflix, Spotify, and their local public library.