Grace for President - Children's Theater Series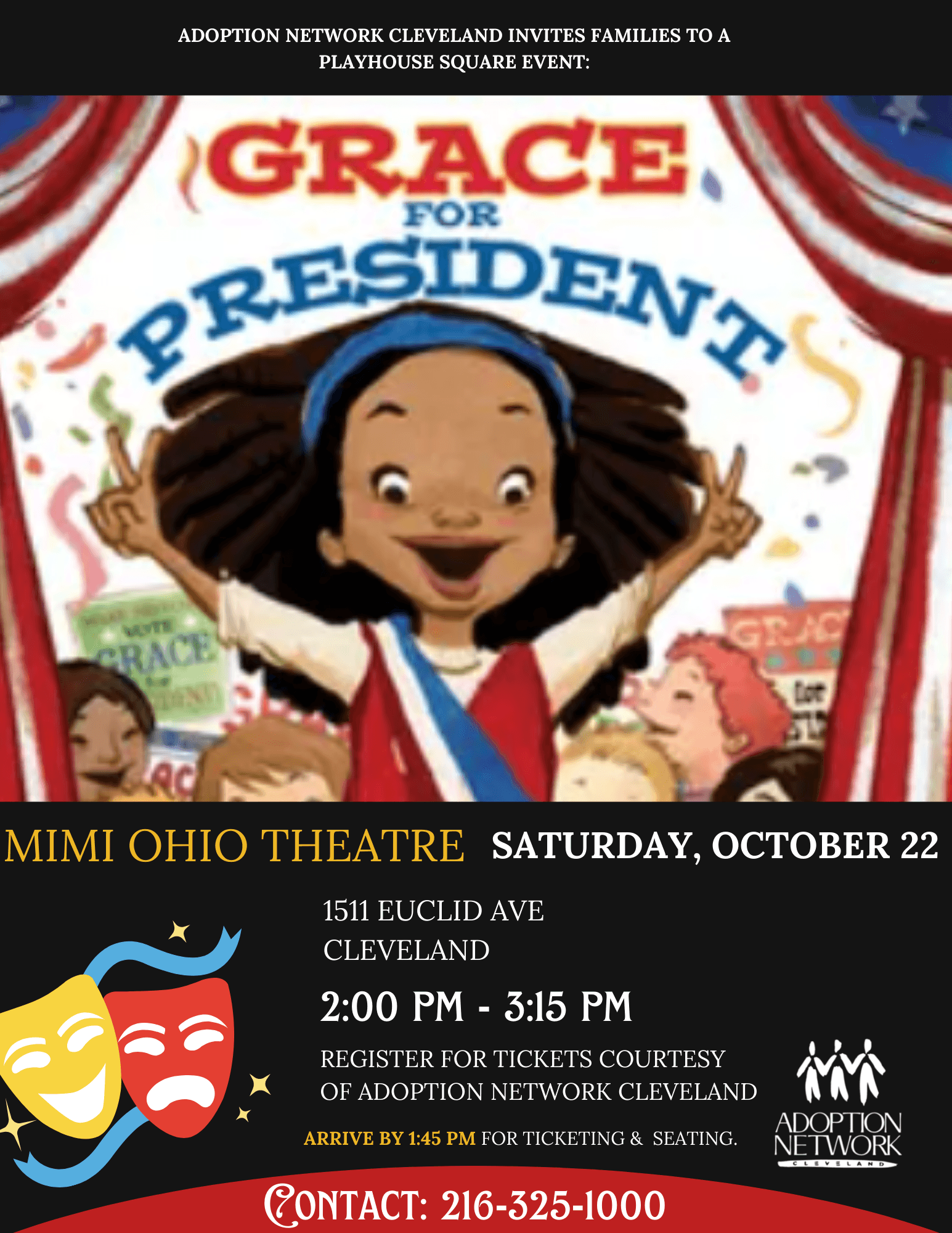 Adoption Network Cleveland invites families to join us for Playhouse Square's Children's Theater Series production of Grace for President! Tickets will be provided free of charge to registering families (tickets are limited) for this musical performance well suited for children 5-10 year-olds (and adults).
Grace for President tells the story of a smart, precocious and tuneful young girl who decides to run for class president. This family-friendly musical tells the story of Grace and her classmates as they learn about the presidency, campaigns, the election process, why every vote counts, and what it takes to be a leader.