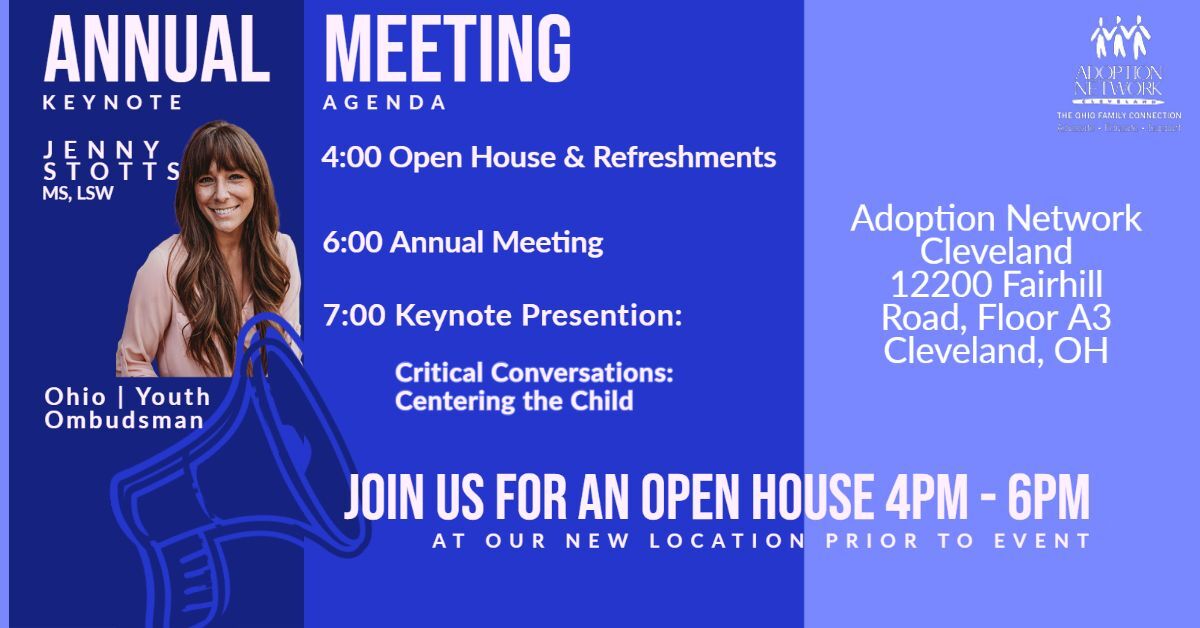 Adoption Network Cleveland's Annual Meeting returns as an in-person event on Thursday, November 10th. Join us at our pre-event Open House celebrating our new location, the in-person gathering, and a year of working in service of Adoption Network Cleveland's mission!
Please use the link to RSVP by Monday, November 7th for the Open House.
Guests are welcome to arrive between 4:00 PM and 5:30 PM as we will direct folks from the Open House to the Annual Meeting at 5:45 PM.