Lisa and Isell Film Screening with Angela Tucker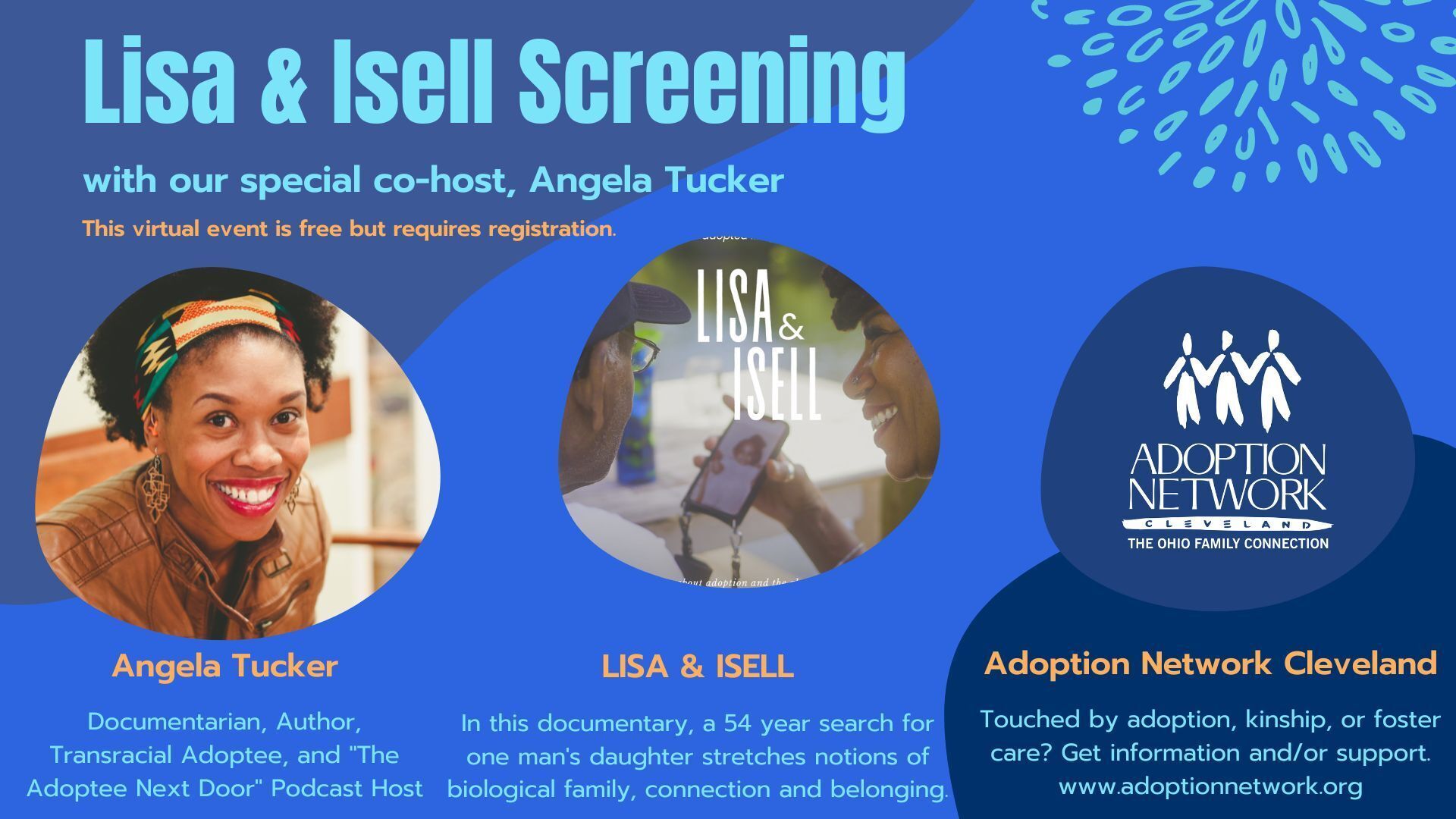 Join us for the unique opportunity to virtually screen and discuss Lisa & Isell: A Story about Adoption & the Ghost Kingdom with its documentarian! Film maker, transracial adoptee, author, podcast host, and consultant to stage and screen productions, Angela Tucker, will speak with event attendees to unpack this short documentary and related topics. For a full bio and current work, please see www.angelatucker.com.
In this film, Angela documents the story of an 85-year-old man who has been searching for his daughter for 54 years. This short documentary centers the losses Isell experienced in searching for his biological daughter. The unforgettable ending stretches the notions of biological family, connection and belonging.
Monday, November 21, 2022, from 7:00-9:00 pm ET (6:00 pm Central)
Please log on early, as the event will start promptly at 7 pm.
The event is free to the public but registration is required. Space is limited.