Intergenerational Trauma in the BIPOC Community: Identity & Attachment Impact with Dee Dee Mascareñes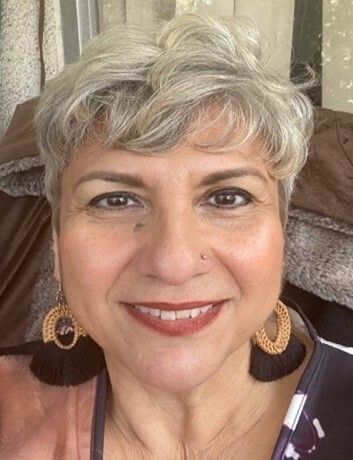 Join Dee Dee Mascareñes as she explores the impact of intergenerational trauma as a result of external wounding experiences such as racism as well as internal family history of trauma on the development of identity and attachment in the BIPOC community.
Learn tools and interventions to assist in reducing the negative impact of these challenges will also be discussed. An open Q&A session will open following the formal presentation.
About Dee Dee Mascarenes,
Dee Dee has been working in the mental health field with individuals and families for more than 30 years. She is a Latina, fluent in both English and Spanish. As a clinician, she worked with a multi-cultural population addressing such topics as adoption, parenting concerns, stress management, anxiety disorders and depression, abuse recovery, grief and loss issues, self-esteem, assertion skills building, cultural diversity and bi-culturation.
She served as adjunct faculty at both Phillips Graduate Institute and Pacific Oaks College in Los Angeles County, as well as adjunct faculty for UCLA's Academy Program. Dee Dee is also a Certified Trainer of Trainers for the Seneca/Kinship Center's Adoption Clinical Training Program. She is also a member of NCAP. A guest on Telemundo/Channel 52 News Broadcast offering psychological insight on various topics for the Latino community, and an author, Dee Dee most recent work is a Chapter entitled "The Seven Core Issues as seen through the Eyes of the Latino Family", in the book Seven Core Issues in Adoption and Permanency by Sharon Roszia & Allison Davis Maxon.
For over 20 years, she has shared her professional expertise as well as her personal experience as an adoptee, with all persons whose families are created through adoption or personal and/or professional lives are touched by adoption.