And How are the Children by Marjorie Margolies | Cleveland Jewish Book Festival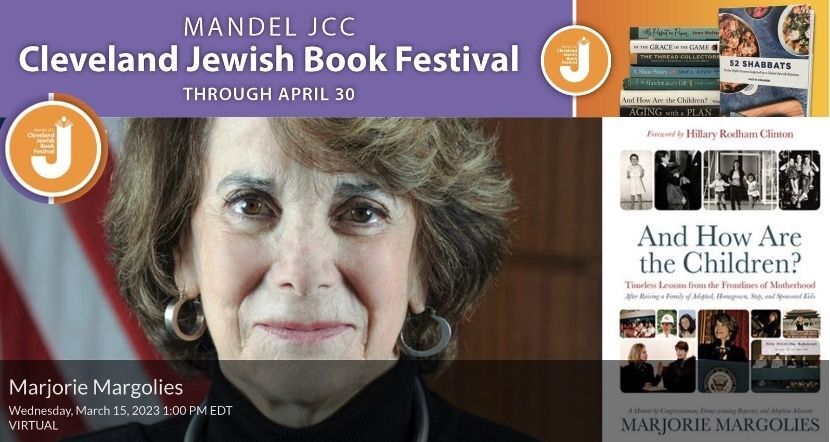 Adoption Network Cleveland is the proud Community Sponsor of this session of the Mandel JCC Cleveland Jewish Book Festival. Our Executive Director, Betsie Norris, will facilitate this session.
Mar­jorie Mar­golies's Jew­ish father always said that you should aspire to change another's life. That con­cept of tikkun olam, was instilled in her from an ear­ly age and she was deter­mined to apply the con­cept to her own fam­i­ly. Her fam­i­ly grew expo­nen­tial­ly. She adopt­ed two girls from Viet­nam and Korea, mar­ried a Jew­ish Con­gress­man with four daugh­ters, and spon­sored a Catholic refugee fam­i­ly from Viet­nam bring­ing the num­ber of kids under her roof to 11.
Mar­golies had a Jew­ish home, but one of her pri­or­i­ties was to instill in her kids' respect for all faiths. They cel­e­brat­ed Han­nukah and Christ­mas. Sun­day morn­ings meant Sun­day school – both Catholic and Jew­ish. They did Seders and Catholic Mass­es. It was an organ­ic way to make every­one feel includ­ed yet tol­er­ant of oth­er belief sys­tems. Her book is the sto­ry of this journey.
To register for this virtual event, click below. We are proud to be a community partner for this book and author, we encourage our readers to check out the festival's full schedule of in-person and virtual speakers.