General Discussion Meeting: Special Topic, Approaching Your Journey with Confidence facilitated by Kim and Denice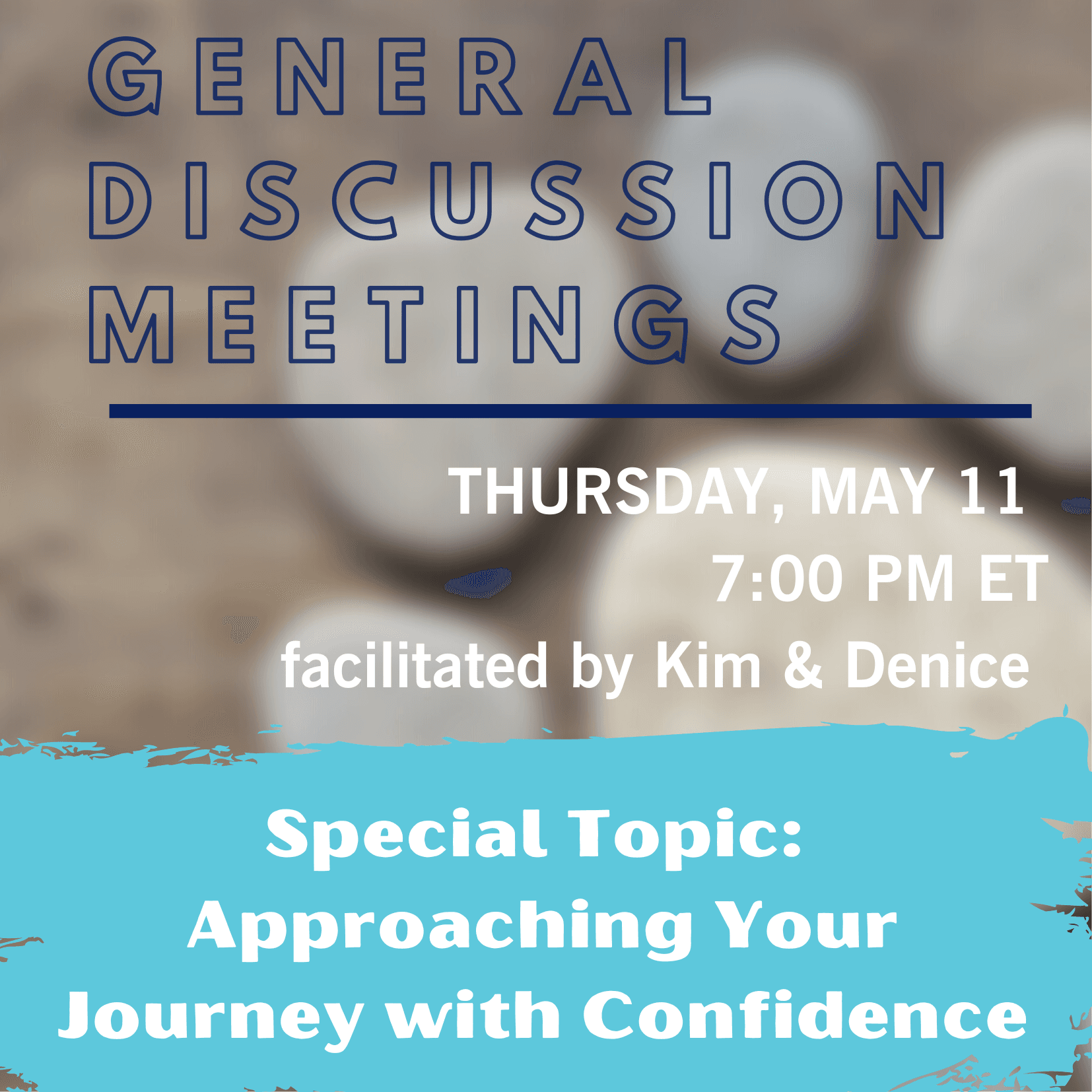 Approaching Your Journey with Confidence
Because adoption is a lifelong and complex journey, each person has their own experiences and feelings to navigate. We may wonder if our feelings, thoughts, and/or decisions are unusual or unique. We may wonder if others will understand or relate to our experiences as we pave new paths forward. In this special topic meeting, we will discuss and share strategies about how we can approach our journeys with confidence. Come to share, or listen, or both! All are welcome.
About General Discussion Meetings
These virtual gatherings provide a safe place where people can share their feelings and experiences, get support from their peers, and learn from others' perspectives. The meetings have an open discussion format and are attended by anyone with a connection to adoption or foster care, including adult adoptees, birth parents, siblings, and adoptive parents, those that have experienced foster or kinship care, or DNA discoveries such as misattributed parentage or donor conception. Professionals are also welcome to come and learn from the shared perspectives of the constellation members.