Moonrock Bowling & Pizza | ANC Family Social Event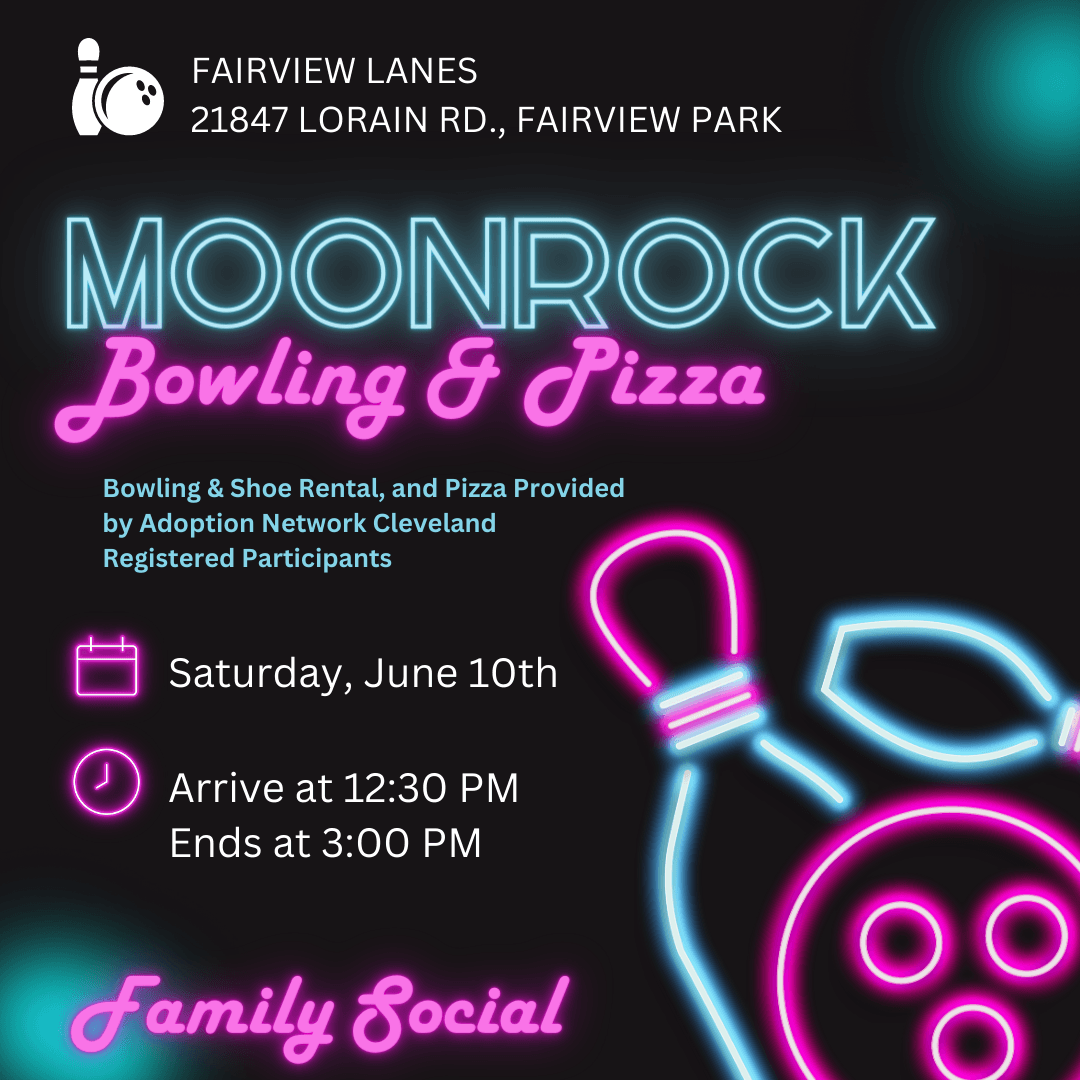 Join us for Moonrock Bowling at Fairview Lanes, and maybe a dance party if your feet feel the music! Adoption Network Cleveland is over the MOON to offer this Family Social Event at no cost to registered families. Moonrock brings to fun of black lights, glow-in-the-dark excitement, music (song requests taken), and crazy lighting with BOWLING!
Fairview Lanes is celebrating 55 years in the Kuczinski family, and they love what they do! More info on Fairview Lanes is here: https://fairviewlanes.com/bowling/cosmic-bowling/
Please arrive by 12:30 PM. Event ends at 3:00 PM.
Pizza, bowling, and rental shoes are provided courtesy of Adoption Network Cleveland via registration. Register by June 2nd!