General Discussion Meeting *In-person at Cookout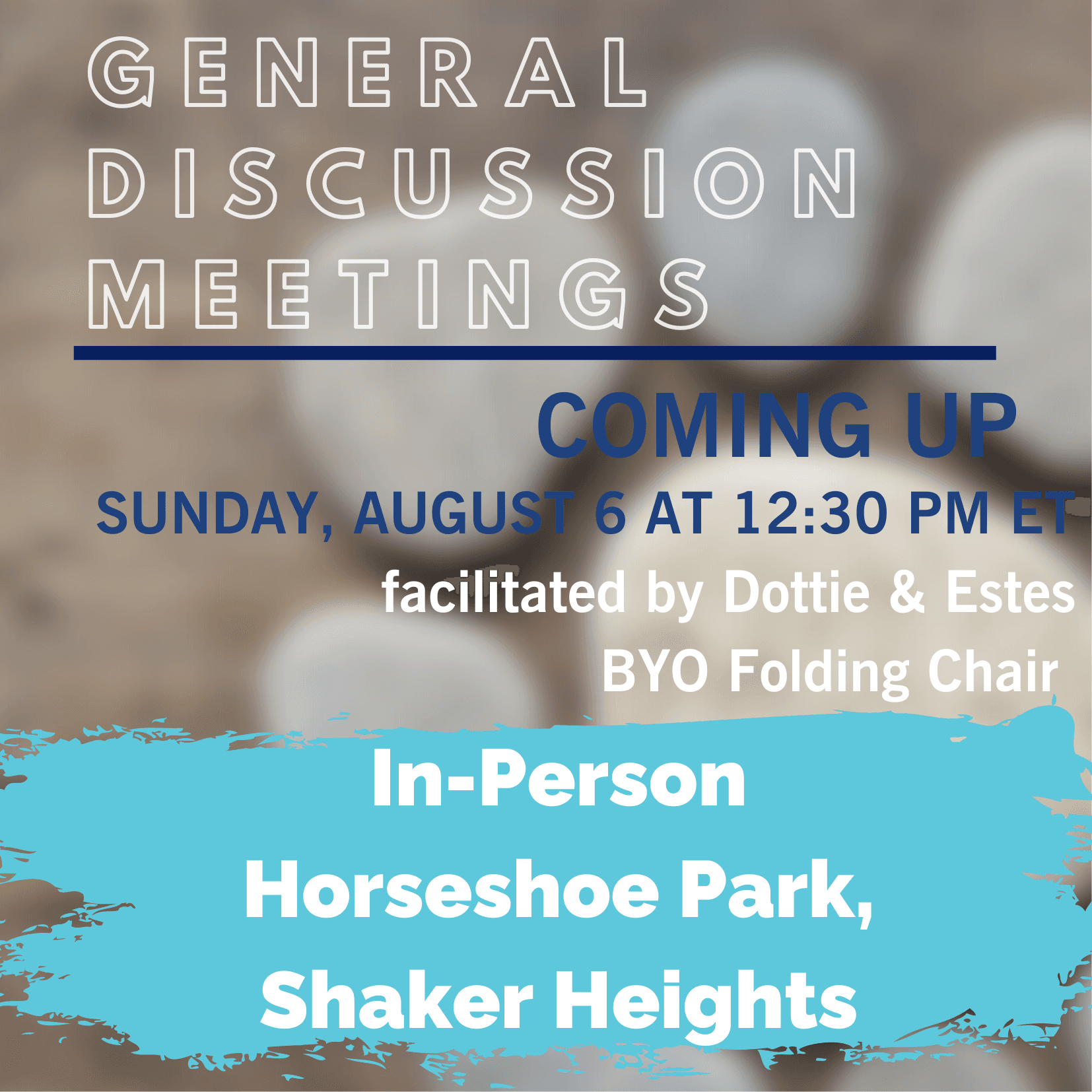 Meeting Information
This special, in-person meeting will be held directly before the Annual Adoption Network Cleveland Cookout. It is an opportunity for individuals in the Cleveland area to come together in person and participate in a meeting. Please note that this meeting is for adults only. Childcare will be provided during the meeting for children ages 2+. Please indicate during registration if you need childcare.
**Please bring a lawn chair which you can use for the meeting. **
The meeting will be facilitated by volunteers Dottie and Estes.
You (and your family) are encouraged to stay for the cookout after the meeting! Please register separately for the cookout portion of the event here: https://www.adoptionnetwork.org/news-events/our-calendar.html/event/2023/08/06/annual-adoption-network-cleveland-cookout/438104
About General Discussion Meetings
these gatherings provide a safe place where people can share their feelings and experiences, get support from their peers, and learn from others' perspectives. The meetings have an open discussion format and are attended by anyone with a connection to adoption or foster care, including adult adoptees, birth parents, siblings, and adoptive parents, those that have experienced foster or kinship care, or DNA discoveries such as misattributed parentage or donor conception. Professionals are also welcome to come and learn from the shared perspectives of the constellation members.