Reckoning with the Primal Wound: a discussion about relinquishment trauma with filmmaker Rebecca Autumn Sansom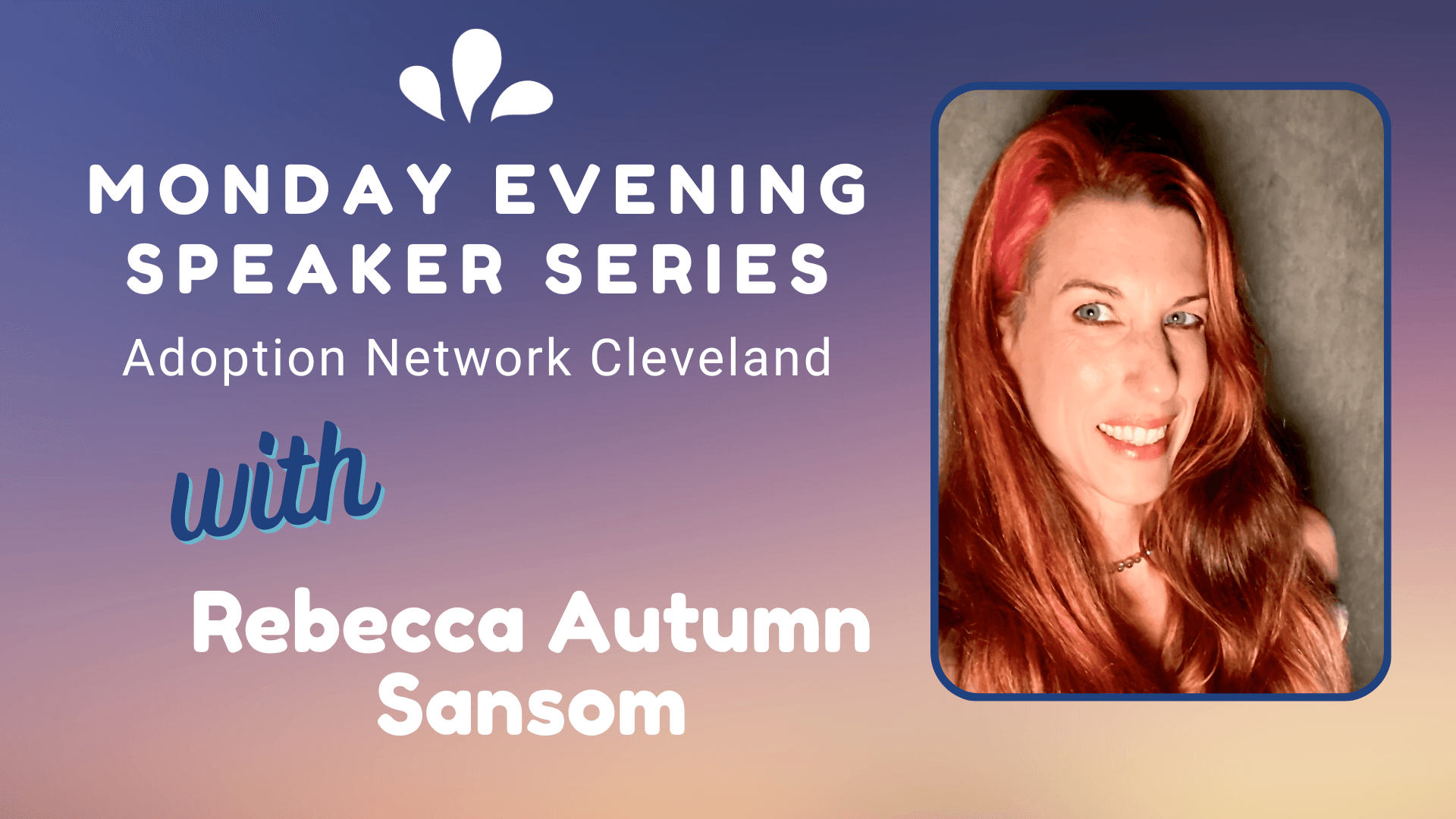 Reckoning with the Primal Wound is about reckoning with relinquishment trauma and the cultural phenomenon that is author Nancy Verrier's landmark book The Primal Wound. It is the only film about this critical topic produced by an adoptee and first mother that features Verrier herself, psychologist Dr. David Brodzinsky and Dr. Amanda Baden. Participants may view the film ahead of this discussion at a discounted rate by registering here: https://reckoningwiththeprimalwound.vhx.tv/checkout/reckoning-with-the-primal-wound-2/purchase?code=anc.
About Rebecca
Rebecca Autumn Sansom is guided by the promise of a consciously evolving humanity. As a filmmaker, she was invited by Oregon's Congressman Blumenauer to screen her feature documentary about high-speed rail, Trainsforming America, at the Capitol in DC. She won a 2015 Midsouth regional Emmy for her work on Tout Your Town, a travel series produced by Genuine Human Productions, Nashville TN. As a native Nashvillian, Rebecca's life has been steeped in the sounds of Music City. She is currently disrupting the entertainment industry by creating a space to reflect the cultural evolution of inclusivity that people clearly want with The Wavy Awards which won the Commitment to Action Award 2023 from Clinton Global Initiative University. The Wavys is presented by The (NYC) Mayor's Office of Media and Entertainment and is now in its 3rd year running.
Her film Reckoning with The Primal Wound marks the first adoptee & first mother team to produce a film about primal wound theory. Gena Vazquez is the Executive Producer.