VIRTUAL - Adoption 101: Where Do I Begin?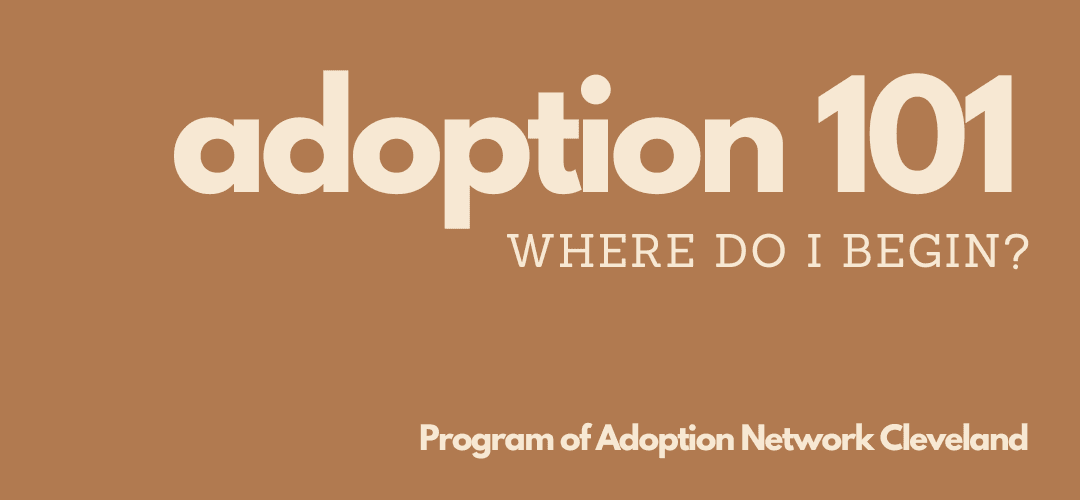 Considering becoming a parent or expanding a family through adoption can be both exciting and overwhelming. There is so much information available about adoption that people often ask, "Where do I begin?" In celebration of our 35th Anniversary, this workshop will be free for all attendees.
Adoption 101 is a workshop intended for people looking into adoption for the first time.
Program covers:
Types of Adoption
Adoption Providers
Three Roads to Adoption
Public, Waiting Child Adoption
Private, Domestic Infant Adoption
International Adoption
Financial Considerations
Adoptive Parent Panel
Adoption is a Lifelong Journey
Questions and Answers
Ethics
The workshop is designed to help prospective adoptive parents prepare, build confidence, and make a decision about the best route for their adoption journey.
Adoption Network Cleveland is a neutral source of information, as we are not an adoption agency facilitating any adoptions.
The follow-up companion workshop is Adoption 201.