NAMI Family Support Group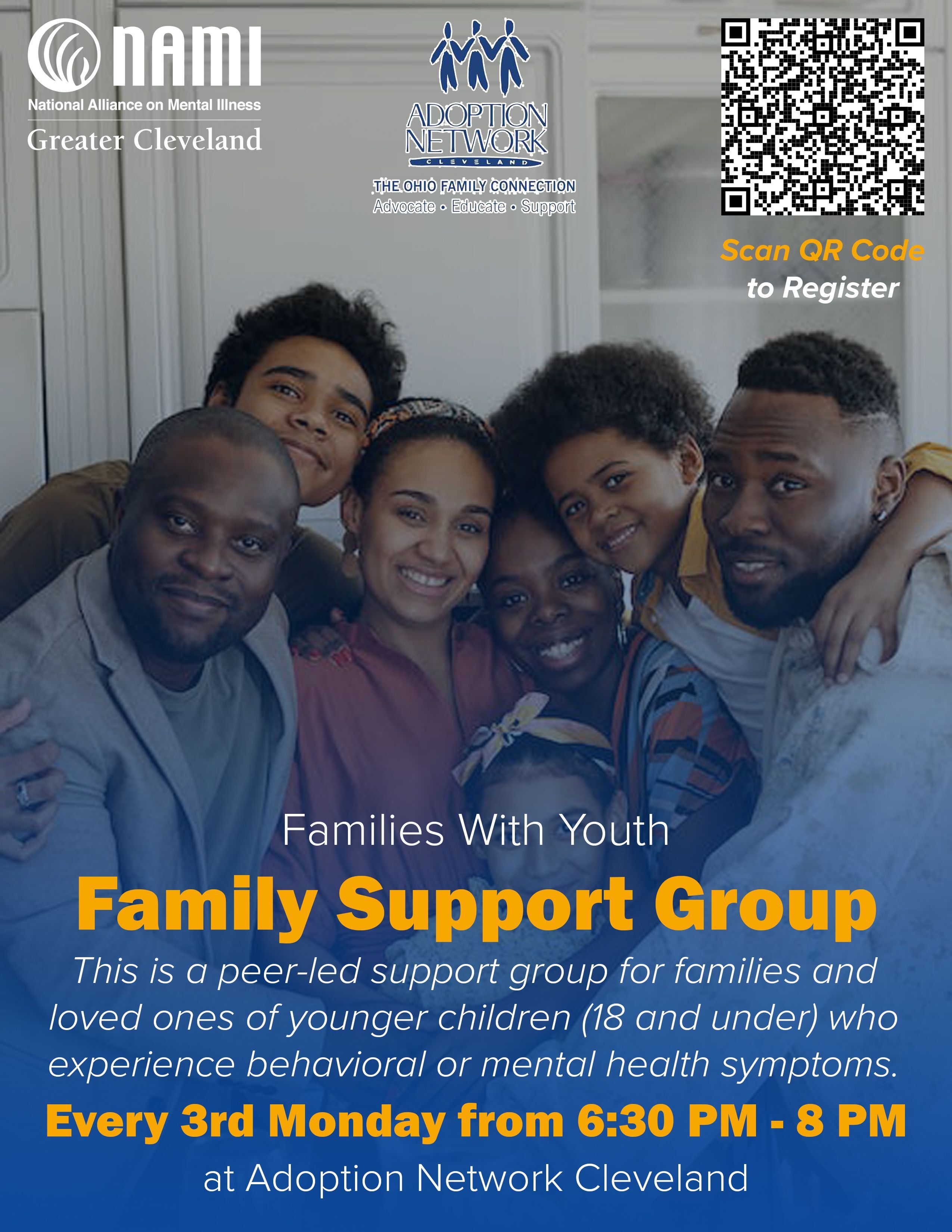 In partnership with NAMI, this Family Support Group is peer-led and intended for families and loved ones of children (18 and under) who are experiencing behavioral or mental health symptoms.
This group allows your voice to be heard and provides an opportunity for your personal needs to be met. It encourages empathy, productive discussion, and a sense of community. You'll benefit from others' experiences, discover your inner strength and empower yourself by sharing your own experiences in a non-judgemental space.
We will meet in-person at Adoption Network Cleveland's office or over zoom the 3rd Monday of each month from 6:30-8 PM.