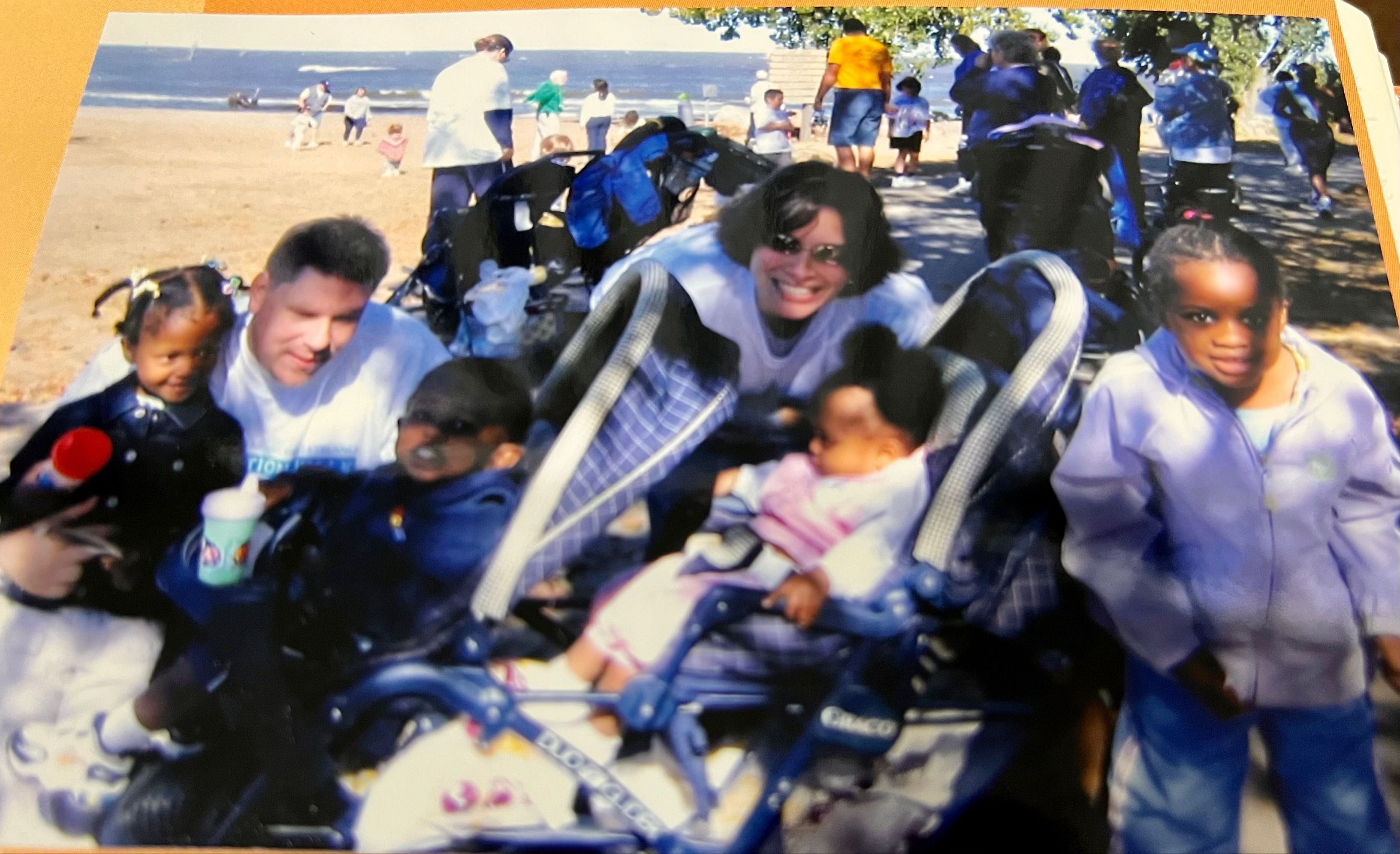 Janelle joined Adoption Network Cleveland Family as the Program Coordinator, Families and Youth in October of 2022. Since joining the team, she has brought experience, passion, and enthusiasm while building relationships with community members, orchestrating family programs and events, recruiting volunteers, and administering our Family Resilience Fund. Last month, many families met Janelle during events she coordinated including Karamu House's Black Nativity, the Cookie Decorating Party and our WinterLAND event.
Janelle began her career in education. Over the past twenty-five years, she has taught preschool – adult GED and ESOL students. She also served as a resource specialist in a crisis center for women and children. Prior professional experience shows in the way Janelle supports families with compassion, empathy, and trauma informed care.
In 2004, Janelle attended her first Adoption Network Cleveland event (pictured above)! Janelle shared, "I was drawn to the mission of Adoption Network Cleveland because as a mom of four children who were transracially adopted, I understand that adoption is complex. They are all young adults now. We have had quite a journey together of the past twenty-two years." She added with her infectious smile, "as someone with lived experience, I hope to cultivate a supportive community for adoptive, foster, and kinship families."
Janelle and the program team invite all families who are interested in family programming to explore our 2023 event and programs! Janelle is committed to growing and supporting participants in the Family Ties, as well as the Teen TEA program knowing from lived experience how valuable peer support is for parents and families, and youth. If you would like to learn more about our Family & Youth Programming, the two best places to get up-to-date information are on our website's calendar of events and in our two family Facebook groups. You can check out the Adoption Network Cleveland Facebook page for general information or our Family Ties at Adoption Network Cleveland and Adoption Network Cleveland Weaving Cultures Adoptive Family Facebook Groups for more specific information related to family programming.
Want to discuss programs, volunteer, or learn more about our Family and Youth Program? Contact Janelle, Program Coordinator, Families and Youth, at Adoption Network Cleveland via Janelle.Poskocil@adoptionnetwork.org or (216) 482-2332.