Overview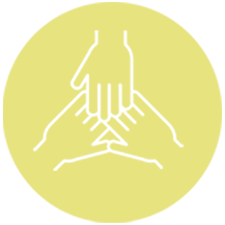 Adoption Network Cleveland: The Ohio Family Connection is committed to supporting youth currently in foster care and those who have aged out of the foster care system. Currently, there are approximately 2,000 children and youth in foster care in Cuyahoga County, with 500+ in the permanent custody of the county and awaiting a permanent family.
The Foster Youth & Alumni Hub supports youth/teens in permanent custody (those whose parents' parental rights have been terminated) by providing them with life skills and preparing them for adoption and/or adulthood. It also works with youth who have aged out of foster care to provide support around safely and effectively reconnecting with birth family members if desired. Finally, it provides mediation services for cases with multiple placement options in order to preserve family connections for the youth.
Adoption Network Cleveland provides resources, from our organization and the community, that can be helpful for youth in foster care and alumni as well as offering guidance, support, and specific services.
These services include:
For more information
Contact Donikea Austin, Youth Services Program Coordinator at donikea.austin@adoptionnetwork.org or (216) 482-2334.