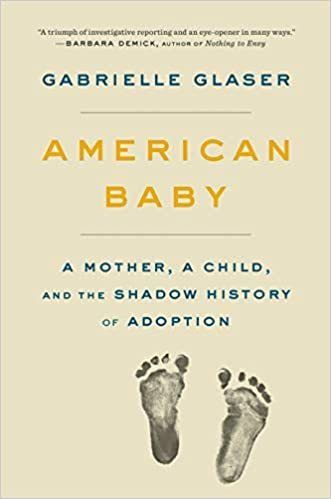 On February 8th, we will virtually welcome New York Times best-selling author Gabrielle Glaser to discuss her new book American Baby: A Mother, A Child, and the Shadow History of Adoption recently released on January 26, 2021. This free event is open to the public, but pre-registration is required.
Adoption Network Cleveland was able to obtain an advanced copy of American Baby and we can confirm this well-researched non-fiction read will reel you in to all the complexities of adoption history. Glaser shines a light on all perspectives of the adoption constellation, seamlessly telling in-depth stories while intertwining harmful agency practices and historical context. 
About American Baby
In 1961, 16-year-old Margaret Erle became pregnant by her boyfriend, and her parents sent her to a maternity home. After she gave birth to a son, social workers threatened her into signing away her parental rights. For decades, Margaret tried desperately to find her son but was blocked by the adoption agency that had handled his adoption. Investigative journalist Gabrielle Glaser follows Erle's journey in a wrenching narrative that centers on the secretive, exploitative adoption business in postwar America. In American Baby, she highlights how the adoption industry's practices led to countless forced separations, which she lays out in intense and chilling detail.
To purchase a copy of American Baby, visit our local Bookstore Partner, Mac's Backs, and receive 10% off today: https://www.macsbacks.com/book/9780735224681 using the code ADOPTIONNETWORK when you check out.
Don't take just our word for it - others are raving too!
TIME "Here Are the 10 New Books You Should Read in January" 
Psychology Today "Adoption in the Baby Scoop Era: The sordid history of adoption in America" 
The New York Times "Adoption Used to Be Hush-Hush. This Book Amplifies the Human Toll"