Monday Evening Speaker Series with author Gabrielle Glaser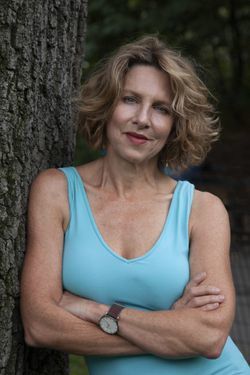 New York Times best-selling author Gabrielle Glaser will discuss her new book "American Baby: A Mother, A Child, and the Shadow History of Adoption" which will be released on January 26, 2021.
In 1961, 16-year-old Margaret Erle became pregnant by her boyfriend, and her parents sent her to a maternity home. After she gave birth to a son, social workers threatened her into signing away her parental rights. For decades, Margaret tried desperately to find her son, but was blocked by the adoption agency that had handled his adoption. Investigative journalist Gabrielle Glaser follows Erle's journey in a wrenching narrative that centers on the secretive, exploitative adoption business in postwar America. In American Baby, she highlights how the adoption industry's practices led to countless forced separations, which she lays out in intense and chilling detail.
Adoption Network Cleveland is pleased to offer this spectacular opportunity to discuss with the author a book in the spotlight of the nation. American Baby is currently listed as one of Time Magazine's "Top 10 New Books to Read in January " (https://time.com/5923746/best-new-books-january-2021/?fbclid=IwAR3fDgre-kFolD_on4KKycpRoVu7IH031-pnsy_gqEOfbgUG6qx4UIy0fuk).
Our Bookstore Partner for this event is Mac's Backs Books which can be found online at https://www.macsbacks.com. Mac's Backs Books has been a Cleveland staple since its opening in 1978. Currently located in Coventry, the book store is able to meet all of your reading needs and is presently offering in-store and curb side pick-up, as well as shipping to any location in the US and Canada. We encourage you to support local bookstores, and purchase your copy of American Baby through Mac's Backs, available to the public after January 26!
Purchase American Baby: https://www.macsbacks.com/book/9780735224681