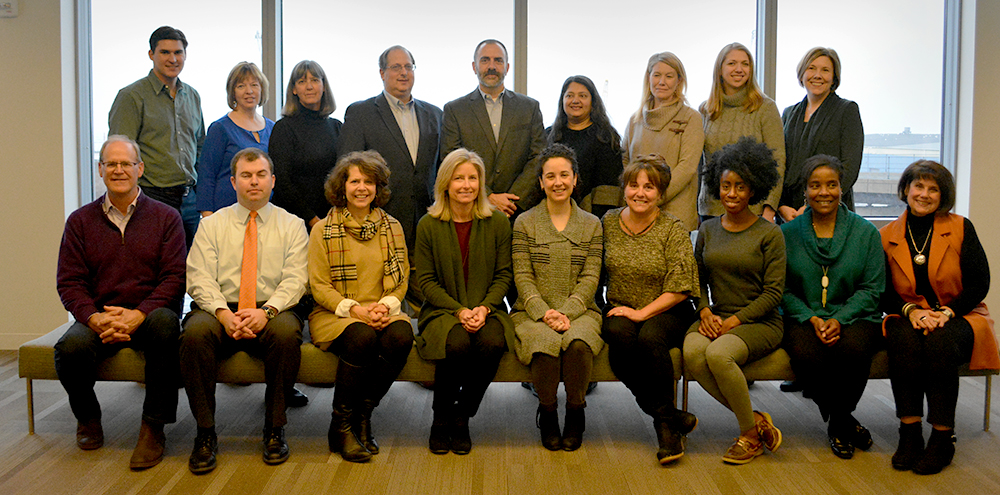 2018 Board of Directors
Front row (left to right): Thom Nykamp, Carlin Culbertson, Cathy Belk (2nd Vice Chair), Lisa Buescher (Board Chair), Marissa Brydle (1st Vice Chair), Denise Sanelli Barone, Julia Dean, Alicia Love, Rosanne Potter
Back Row: Dan McClain, Ellen Stephens, Keven Drummond Eiber, Dan Gisser (Secretary), Tom Dent (Treasurer), Mimi Datta, Anita Miller, Danielle Gadomski Littleton, Molly Cissell
Not Pictured: Dr. JaNice Marshall, Krysia Orlowski, Anthony Sallah
Click here to view our Board of Directors' Bios.
Adoption Network Cleveland Staff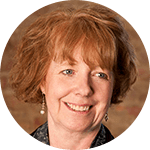 Betsie Norris, Executive Director
Phone: (216) 482-2314 Email: betsie.norris@adoptionnetwork.org
An adoptee having made the journey to a successful reunion on her own, Betsie Norris founded Adoption Network Cleveland in 1988 to provide support and assistance to others who are touched connected to adoption and foster care. The organization was at first a fully volunteer effort, and as it grew, Betsie became the organization's first Executive Director in 1995, a position she still holds.
Since then, Betsie has become a frequent spokesperson in the media and has led the organization to long-term success. With a wide array of programs and services, Adoption Network Cleveland has gained national attention for effective service and advocacy for members of the formal and informal (kinship) adoption community including adoptees, adoptive/kinship families, birthparents, youth in foster care, and related professionals. Adoption Network Cleveland served as the lead agency of the Adopt Cuyahoga's Kids Initiative, which was responsible for reducing the number of youth waiting for adoption in Cuyahoga County foster care from 1,700 in 2004 to approximately 500 today.
Betsie has worked tirelessly on legislation to reform Ohio's adoption laws, and as a result, 400,000 adoptees adopted in Ohio's formerly "closed" period (1964-1996) have access to their original birth certificates effective March 2015. The story of her involvement is highlighted in the short documentary An Adoptee ROARed in Ohio: The Betsie Norris Story by Jean Strauss, which debuted at the Cleveland International Film Festival in 2014. Betsie is co-author with Jayne Schooler of Journeys After Adoption: Understanding the Lifelong Process. View a downloadable version of Betsie Norris' full bio.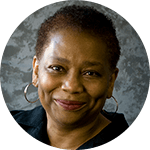 Ayanna Abi-Kyles, Family Support Coordinator
Phone: (216) 482-2331   Email: ayanna.abi-kyles@adoptionnetwork.org
Ayanna organizes peer-to-peer relationship building opportunities for adoptive parents and youth. Additionally, she organizes parental education programming and provides support for parents who have youth participating in the EMBRACE Mentor Program. 
Ayanna received her B.A. in English and Political Science from the University of St. Thomas in Houston, a Master of Divinity and Theology from Emory University in Atlanta, and a Master of Counseling from Argosy University in Atlanta. Ayanna worked with Emory University's Candler School of Theology for seven years, serving as Program and Research Associate.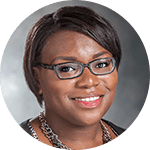 Donikea Austin, Program Coordinator – Youth Services
Phone: (216) 482-2334   Email: donikea.austin@adoptionnetwork.org
Donikea serves as Program Coordinator of Youth Services, where she works collaboratively with youth to identify their needs. She implements avenues of support, advocacy, and education to further permanency and healing through coordinating youth-centered programs and activities. She coordinates the Get Real group and Cooking with Cuyahoga's Kids for teens in foster care, the Youth Support Group for adoptive, kinship, and foster families, and other programming for youth.
Donikea spent three years as a Community Psychiatric Treatment Specialist (CPST) at Beech Brook and three years with autistic youth and youth in residential treatment at Bellefaire JCB. She holds a B.S. in Psychology and Family Studies from Baldwin Wallace University and a graduate certification in Counseling from Capella University.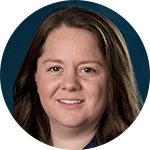 Nicole Cheraso, Director of Finance and Operations
Phone: (216) 482-2310   Email: nicole.cheraso@adoptionnetwork.org
Nicole has served as the Director of Finance and Operations since September 2016. She supports the Executive Director in the overall administration and operation of the organization's activities and directs the financial affairs of the organization.
Nicole holds a J.D. from the University of Akron and a B.A. in Accounting from Baldwin-Wallace College. For eight years, Nicole advised and consulted small businesses, individuals, and nonprofit foundations on issues of wealth and financial planning. Her experience also includes researching public policy for a local nonprofit, clerking for a civil rights attorney, and working in children's programs.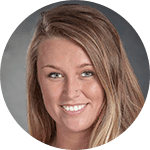 Evan Clark, Special Projects Coordinator
Phone: (216) 482-2312 Email: evan.clark@adoptionnetwork.org
Evan serves as the Special Projects Coordinator, where she recruits and manages organizational volunteers, assists with communications efforts, coordinates the organization's membership program, and supports the Executive Director.
Previously, Evan worked as an AmeriCorps member from 2012 to 2014, serving in conjunction with many nonprofit organizations. She worked as an AmeriCorps NCCC member, as well as a New Orleans Area Habitat for Humanity Construction Crew Leader. She has experience in everything from disaster relief, to home building, to volunteer coordination. Evan has attended both Mercyhurst University and Cleveland State University on her journey to obtain a B.A. in Social Work.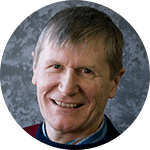 Robert "Gib" Gibbons, Family Support Coordinator
Phone: (216) 482-2332   Email: robert.gibbons@adoptionnetwork.org
Gib joined Adoption Network Cleveland in 2009. He has recently taken on a new role as a Family Support Coordinator, combining his experience with our Educational Liaison Services and mentoring programs.
After 30 years of service, the majority of which were spent working in the Positive Education Program (PEP) system in Cuyahoga County, Gib retired from teaching. He has also co-authored the book, Euclid Creek, part of the Images of America series published by Arcadia Press.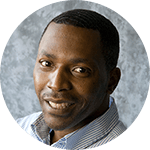 Julius Jackson, Permanency Navigator and Training Coordinator
Phone: (216) 482-2324   Email: julius.jackson@adoptionnetwork.org
In his role as Permanency Navigator and Training Coordinator, Julius helps prospective, adoptive, kinship, and foster parents, before, during, and after their journey. He also coordinates the professional trainings offered at Adoption Network Cleveland through the Ohio Child Welfare Training Program (OCWTP). Julius has been with Adoption Network Cleveland since June 2005, when he joined as a Permanency Navigator.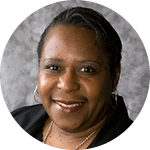 Annette Levy, Administrative Assistant
Phone: (216) 482-2306   Email: annette.levy@adoptionnetwork.org
Annette works as the Administrative Assistant, directly reporting to the Finance/Personnel Director in Administration. She handles incoming funds, donations, and grants, and is also responsible for coordinating all supplies needed for staff and visitors. Annette has over 35 years of experience in the social service field, including working at the Cuyahoga County Department of Employment and Family Services, where she served as the Administrative Assistant to the Manager of Administrative Operations.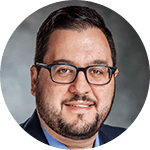 Anthony Moujaes, Communications Manager
Phone: (216) 482-2313   Email: anthony.moujaes@adoptionnetwork.org
Anthony Moujaes joined Adoption Network Cleveland in January 2018 as Communications Manager. In his role, he oversees planning, design, and execution of marketing and communications for the organization's website, social media, emails and newsletters, printed collateral, and media relations.
A native Ohioan, Anthony earned his B.A. in Political Science from The Ohio State University in 2003, returning to work as a reporter and then sports editor for his hometown newspaper, the Sandusky Register, which was repeatedly honored for its work by the Associated Press Society of Ohio. He later served as News Coordinator for the United Church of Christ national headquarters.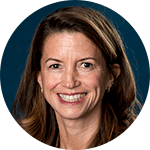 Traci Onders, Program Coordinator – Adult Adoptees and Birthparents
Phone: (216) 482-2323   Email: traci.onders@adoptionnetwork.org
Traci joined the Adoption Network Cleveland staff in 2016 as the Program Coordinator – Adult Adoptees and Birthparents. In her role, Traci assists birth parents and adult adoptees by providing support and guidance and coordinating the General Discussion Meeting Program. Traci works with people who are interested in searching or are going through the search process. An integral part of her role is to provide insight, support, and guidance through the process as well as after — when that support may be more needed. 
Traci has her B.A. from Baldwin Wallace University in Business and Psychology. Prior to joining Adoption Network Cleveland, Traci worked as an Account Executive with Federal Express and has volunteered with many organizations including Laurel School, Cleveland Racquet Club, and University Hospitals.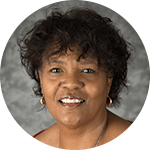 Karen Smith, Finance and HR Assistant
Phone: (216) 482-2307   Email: karen.smith@adoptionnetwork.org
As the Finance and HR Assistant, Karen handles many of the organization's day-to-day financial, accounting, and human resources matters. Karen has more than 35 years of experience in both private and public organization accounting, and several years of experience in Information Technology and Software Development.
Previously, she served on the Kendall County Cost Saving Board, Ciba Vision TQM Steering Committee, Samalex, Inc. Board of Directors, and the Georgia Medical Board Management Team. She received a B.S. in Business Administration from Georgia State University and a Graduate Certificate in Emergency Management from the University of North Carolina-Charlotte.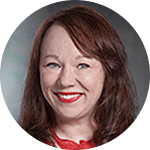 Tammy Gibson Willet, Director of Development and Communications
Phone: (216) 482-2319   Email: tammy.willet@adoptionnetwork.org
Tammy Willet joined the Adoption Network Cleveland in 2018 as the Director of Development & Communications, and is responsible for executing the Agency's fundraising and communications strategies.  She has spent over 20 years in the nonprofit sector with an emphasis in grant acquisition, fundraising and program development with a special interest in strategic planning and organizational assessment.
Tammy graduated from The College of Idaho, a private, liberal arts college in the Northwest and previously served organizations improving outcomes for individuals with disabilities and families impacted by poverty.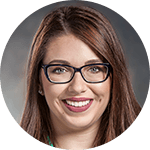 Abby Zerull, Development Coordinator
Phone: (216) 482-2311 Email: abby.zerull@adoptionnetwork.org
Abby joined Adoption Network Cleveland in 2018, where she serves as Development Coordinator. She assists in furthering the organization's mission by spearheading fundraising events, creating grant proposals, and working alongside the organization's generous donors.
Abby graduated from The University of Akron in 2017. She earned her degree in Public Relations and American Politics. While leading several campus organizations, she developed a strong skill set in communications, event planning, and writing. Previously, Abby worked at State Farm as their Marketing Coordinator.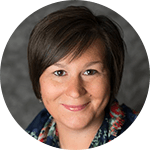 Jennifer Zisk-Vitron, Director of Programs
Phone: (216) 482-2320   Email: jennifer.ziskvitron@adoptionnetwork.org
As Director of Programs, Jennifer Zisk-Vitron is responsible for the overall administration of programs, including the creation, planning, development, coordination, and evaluation of programs and services. She also provides guidance to the organization's direct service staff.
Jennifer is a licensed social worker with more than 20 years of experience. She has worked at the Division of Children and Family Services, subsequently supervising the 696-KIDS hotline, at Bellefaire JCB as an Adoption Assessor and Permanency Planning Specialist, and as a School Based Counselor in the Cleveland Metropolitan School District. Jennifer received a B.A. from Kent State University and a Master of Social Work from Cleveland State University.