Meet Our Donors
Legacy Circle
Members of Adoption Network Cleveland's Legacy Circle have made or have committed to making a planned gift to Adoption Network Cleveland through a bequest, retirement assets, or deferred gift. Learn more about how you and your family can Leave a Legacy. 
Linda Bellini & Terrence Evans
Kimberley Donato
Margaret Kacerek
Dottie Klemm
Betsie Norris
Murray & Susan Van Epp
If you have included Adoption Network Cleveland in your will as a beneficiary, or through other estate planning, please let us know by contacting our Donor Engagement Officer, Camille Rose Smith at (216) 482-2311 or camillerose.smith@adoptionnetwork.org.
Family Funds
A Family Fund is a fund that is established in honor or in memory of any family or individual, to which friends and family can donate, thereby creating an ongoing and stable source of revenue for Adoption Network Cleveland.  A Family Fund can be created by making a minimum gift or pledge of $5,000 over three years. 
The following is a list of our current Family Funds:
Brad Norris Memorial Fund, created by Founder and Executive Director Betsie Norris 
Buescher Family Fund, created by Board Member Lisa A. Buescher and Brendan Buescher 
Lashutka Family Fund, created by Ken and Luanne Latutka 
Donald E. and Kathleen M. Sokolik Family Fund, created by Don and Kathleen Sokolik 
Van Epp Family Fund, created by Murray and Susan Van Epp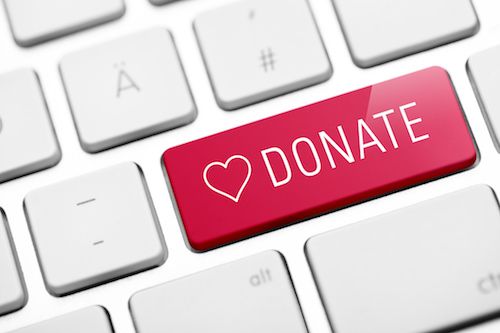 Thank you to our donors!
The following list represents donations and memberships made by corporations, organizations, foundations, and individuals between October 2017 - September 2019. 
Adoption Network Cleveland has made every effort to ensure the accuracy of the lists. We apologize for any misspellings or omissions. Please inform us of any errors so that we may correct our records at hello@adoptionnetwork.org or (216) 482-2319.
$10,000 and above
Cleveland Foundation

Eaton Corporation 

The Eva L. and Joseph M. Bruening Foundation

The George Gund Foundation

Dottie Klemm 

McKinsey & Company

Thom Nykamp 

The Roy A. Hunt Foundation

Saint Luke's Foundation

The Sherwin-Williams Company

The Catherine & Edward Lozick Foundation

The Quatman Foundation 

The William J. and Dorothy K. O'Neill Foundation
$5,000 - $9,999
BakerHostetler

Lisa & Brendan Buescher

CareSource Foundation

Chemical Bank

The Children's Guild

Cleveland Automobile Club

Deborah & Matthew Crawford

Episcopal Church Diocese of Ohio

Florence Crittenton Services Fund

Intellicorp 

Meaden & Moore LLP

Anita & Joseph Miller

North Olmsted Urgent Care / Rebound Physical Therapy

The Progressive Insurance Foundation 

Robert H. Reakirt Foundation of  PNC Charitable Trusts

The Sam J. Frankino Foundation

Kathleen & Don Sokolik

Ellen Stephens

Susan & Murray Van Epp

Woodruff Foundation
$2,500 - $4,999
Applied Industrial Technologies

Denise Sanelli Barone & Michael Barone

Cathy Belk 

Benesch, Friedlander, Coplan & Aronoff

Molly Cissell 

Cohen & Company

Carlin & Megan Culbertson 

Thomas & Tricia Dent

Dominion Energy Charitable Foundation

Daniel & Kathleen Gisser

The Helen F. & Louis Stolier Family Foundation

Rebecca & David Heller 

Kaulig Giving

Luanne & Ken Lashutka

Daniel Leschnik 

Virginia Medina 

Kelly & Peter Nagusky

Betsie Norris 

Anthony Sallah 

Slickdeals LLC
$1,000 - $2,499
100+ Men Who Care About Cleveland

Aetna 

Suzanne Bachner

Baldwin-Wallace University Jacket Philanthropy Program

Baraona's Bakery

Vince & Lisa Berardinelli

Alec Berezin 

Joshua & Courtney Berman

John & Kelly Bonfiglio

The Bonomo Family Foundation

Marissa Brydle 

Kara Carter 

Community Endeavors Foundation, Inc.

Cyclegiving

Gary & Elizabeth Dauber

Julia Dean 

Robert Ducatman 

Enviroserve

Terrence Evans 

Forest City Realty Trust, Inc.

Danielle Gadomski Littleton

George Graham & Michael Fleenor

James Graham & David Dusek

Elaine Hagan 

Hahn Loeser + Parks, LLP

Laureen & Willie Harbert

Gregory Harbour

Junior League of Cleveland

Faye Kaplan 

Sharon Knuth 

Peggy Kranyak  & Jeff Mertic

Jason Lady 

Alicia Love 

Daniel McClain

Medical Mutual of Ohio

MRO Supply

The Musca Family Charitable Fund

NPK Construction

Ockerman Consulting

Traci & Raymond Onders

Krysia Orlowski  & Brian Harte

PNC Foundation

Rosanne Potter Beveridge 

Gina & Michael Pray

Barbara Raymond

Marty Resnik 

Paul Schibbelhute 

Maura Shibley 

Richard & Susan Stark

Sunshine Children's Foundation

Superior Beverage

Elizabeth Swenson 

The S.K. Wellman Foundation

Joan & Edward Thomsen 

John Wiedemann 

David & Catherine Yates

John & Sara Zaranec

Mary Beth Zimmer 
$500 - $999
The Ancora Group, Inc.

Karen Anderson

Alison Bedford-Wilson 

Linda Bellini & Terry Evans

Bertha & Clinton Bennett

Barbara Berger  & Eli Ofek

Beverly & Joseph Calabrese

Candlewood Capital Partners

Joseph Cech 

Jill & Paul Clark 

Margot Damaser 

Mike Faremouth

Keith & Hope Feicks

Donald Garber 

Todd & Ann Gardiner

Ted & Colleen Grabowski

Robert & Mia Graf

Peggy Haeger 

Susan J Helke 

Mary Hoholick 

Lisa & Jeffery Kapp

Nicole Koharik 

Stephanie Storm Lariccia 

Eamon & Lauren Larkin 

Laubacher & Co.

Tracy & David Lindberg

David Mackay

Michael Maher 

Sean McConnell 

Matt McNulty 

Charles McVan 

Naomi G. and Edwin Z. Singer Family Fund

Mike & Erica Nowak

12 Bars of Charity

Stephen Petras

Lynette Phillips 

Louis Provenzano  Jr. 

Heather Rhoades 

Andrea Kushnick Rubin & Stuart Rubin 

Liz & Tom Rudibaugh

Victoria Sanelli 

Jennifer & Kevin Sefl

Arlene & Tim Sheeran

Maria Shinn Bouck

Donna &  Richard Schmittgen

Wayne Tignor 

Martin D. and Mary J. Walker Charitable Foundation

JoAnne & Mike Wancata 

Elizabeth Wells 

Jennifer Zisk-Vitron 
$250 - $499
Jonathan Adams & Pam Conover

Mary K Adler 

Carl Ansevin

Christine R. Barkan Keller Williams Realty

Luke Baum 

Bill & Karen Beagle 

Linda Beechuk 

Marc Beechuk 

Melanie Beechuk 

Loretta Berg 

Alice & Larry Blake

Cindy Boes 

Zoe Breen Wood 

BrownFlynn, Ltd.

Conni Brunni 

Brian Bruzda & Karen Bruzda

Madeline Buescher 

Martha J. Byrd 

Diane & Steve Campbell

Nicole Campbell 

Dan Carroll 

Lee Anne Chambers 

Chevron Matching Employee Funds

Choice Cabinet

Norma Collins 

Ensign & Lana Cowell

Erica Curry Van Ee

Mimi Datta

Daniel Deagan 

Chris Debo 

Kimberley Donato 

Keven Drummond Eiber  & Jeff Eiber

Katie Farchione 

Lynn Franklin

Lance Fry 

Janis & Jim Galm

Bradley Gascoigne 

Anna Guy-Leach &  Russell Leach

John & Robyne Habat

Marni Hall 

Tony Harris

Pamela Hasegawa 

Maret Headley 

Maureen Heffernan

Jacquilynn Herringshaw 

Christine Houston 

Alyce & Reese Jenkins

Kristen Joyce 

James & Jackie Judd

Linda Kane 

Ryan Kilbane 

Jennifer Kons 

KPMG LLP 

Natalie & James Leek

Paul & Teri Lindberg

Al & Lynn Linder 

JaNice Marshall

Joe & Eleni Matts

Lori & Bob McCarthy

Gail McNamara 

Jenica & Tom Mignogna

Dena Moeritz 

Oliver Moeritz 

Mutual of Omaha

Edie & Bob Nelson

Angela Noecker 

Brenda Norton 

The Paisley Monkey

Maria & Erik Pettet

Robert Plantz  Jr. 

Nancy Rapaszky 

Margot Repas 

Tim & Heather Ryan

Robin Sampliner 

Craig M Savage 

Jan Schmitt 

Elaine Schulte 

Scott & Chloe Seelbach 

Jim Simler & Amy Zhang

Jackie Smigel

Camille Rose Smith 

Patti & Gregory Solomon 

Albin Sray 

Standard Insurance Company 

Nanci & Earl Stein

Mark & Annette Sutherland

Erin Tranquilli & Richard Reyes

Tucker Ellis LLP

Daniel & Lynnette Turner

Jules Tutkovics 

Soledad Vasquez 

Thomas & Margaret Verdi

Scott Villani 

Karen Vitone 

Gerard Volk 

Anthony Warmuth & Rick McIntosh

Rona Weiss 

Melissa Weller 

Magdalene Wendel  & Doris Thome

Tammy Gibson Willet 
$100 - $249
Roberta Aber & Bill Rich

Dan Abrams 

Ken Aldridge 

Alex and Ani

Melodie Allen 

Roxanne Amiri-Jaber 

Carol Anderson 

Brian Ansevin 

Genine Apidone & Jeffrey Briggs

Lori Apple 

Greg Baca 

Diane Bair 

Loretta Baker 

Faith Baldwin 

Bank of America 

Christine & Mike Banks

Robin Banno 

Paul Barina 

Wendy & Shannon Barkett

Deborah Barnosky 

Linda Bartley 

BE Gallery

Donna & Mike Bennett

Kathleen Berkner

Steve & Barb Berman

Gerald Blake & Susan Kaeser

Carol Blauman 

Sara Blubaugh 

Tina Bockrath-Bunch 

Douglas Boes 

David Boylan 

Robert Brandon 

Bright Funds 

Bristol-Myers Squibb  Foundation 

Kristin Broka 

Elizabeth Brougher 

Brouse McDowell LPA

Jasmine Brown 

William Brown 

Henry Buescher 

Mark Buescher 

Jennifer & Tim Burke

Ira Burnim 

John Bush 

David Bynum 

Stacy Caddey 

Kathleen Cagle 

Julia Cain

Benjamin Calkins 

Karen Carl 

Juliana & Brandon Carrus

Lois Maxine Centofanti 

Vicki Charyn 

Nicole Cheraso 

Jennifer Cira 

Martin Cohen 

Barbara Collins 

Connie Collins 

Constance Colthorp 

Daniel Conde 

Ryan Corbett 

Beth Corey 

Danielle Cosgrove

Jeffrey Costello 

Joe Coticchia 

Beverly Counts 

Jenny & Craig Cowan

Jodi & Scott Cowgill

Christopher Wenn Craig 

Linda Custer 

Valerie Czerwien 

Michael Daugherty 

Denise David 

Elizabeth DeGaetano 

Bonnie & Eugene DiDonato

Jamie Dingfelder 

Victoria Dolinsky 

Paul Donahue

Cathy Doyle 

Rebecca Drinnen 

Howard Dulmage 

Chris & Jenny Dusseau

Stacey Duwe 

Zeyd Ebrahim 

Jamie Elberson 

Jeff Elder 

Meegan Elliott 

Jamie & Betsy Ervin

Tim Fargo 

Kelly & Ryan Fisher

Amanda Flontek 

Wayne Foley 

Donna & Jeff Foote

Tessa Fortner 

Marcilyn Foster 

Sally Franklin 

Andrea Friend 

Carlos Fuentes 

Ada Fuller-Gilbert 

Thomas Gannon 

Scott R. Garapic 

Mary Garcia-Bengochea 

Elisabeth Gardner 

George & Jeanne Gascoigne

Rosemarie Gattozzi 

Kevin Gaughan 

Mary Lee Gedwill 

Frank & Debbie Geraci

Kathleen & Jeff Gerrard

Betsy & Mark Gersten

Kathleen & Patrick Getty

Sheldon & Nan Gisser

Sheri Gist 

Pamela Glowski 

Nancy Goble 

Denise Goodman 

Elizabeth & Mike Gosnell

Joseph Gramc 

Adrianne Grayson 

John Greene 

Sarah Greer 

Theresa Grigger 

Raquel Haas 

Beverly & Rob Haettich

Julia Haffke 

William Hahn 

Sandra Halliburton 

Hoby & Stacey Hanna 

Howard William Hanna

Joseph & Meagan Haoui

Floyd Harper 

Jane Harris 

Carol Hayward 

Stephanie Hiedemann 

Mary Higgins 

Joan & James Hill

Monica Hilmer 

Steve Holliday 

Pat & Dennis Holstein

Louise Hookway 

Andrew Michael Horsch 

Arthur Horvath 

Margaret & Dan Howells

Gary & Mara Huber

Carol Hudak 

Ellen Hunt 

Sarah Hyde-Pinner & Christopher Pinner

Julius Jackson Jr. 

Margaret Jackson 

Allison Jaeckel 

Arleta James 

Joni James 

The James B. Oswald Co.

Charles Jarrett 

Jewish Genealogy Society of Cleveland

Audrey Jones & Brian Schnell

Paula Jones 

Monique Juda 

James R. Kane 

Mike Kaplan 

S.P. Kaplan 

Irving Katz 

Dwayne Keeney 

Tia Kegler 

Katherine Kelly 

Steve Kelly 

Shahir Khalil 

Leonard D Kichler 

Thomas Kirst 

Sheila Klopper 

Jennifer Kochan-Rice 

Martin Kosmin 

Gabrielle Kovach & Dan Lageson

Allison Kramer 

Cory Kramer 

Gerrit Kuechle 

Megan Kulikowski 

Erica Kunath 

Paul Larsen 

Barb Larson 

Anna & Steve Latkovic 

Jody Law 

Judy Layne 

Virginia Lester 

Debra Lewis 

Malia Lewis & Margot Damaser

Trish Lewis 

David Lindberg 

Laurie Lindbloom 

Catherine Lodge

Jeffrey Loney 

Ann Longobardi 

Traci Longpre 

Martha Loughridge

Gil & Carol Lowenthal

Lubrizol Foundation

Anne Lucas 

Carol Patrice Lynn 

John & Christine Mack

Leslie Mackinnon 

Frances Mackovjak 

Mac's Backs Bookstore

Patrick Mangan 

Glen Marek 

Anne Mark 

Maryliz Marshall 

Connie Martin 

Rick Martin 

Rebecca Mason 

Elizabeth Mather & Anthony Kozar

Karen Matijak 

Joe Matuscak 

Melissa McElhannon 

John Mchale 

Ginger & Tom McMillen

Thomas McMillen 

Greg & Julia Meyer

Anna Micko 

Milissa Mihalik 

Beth Miller 

Christina Miller 

Theresa Miller 

Ginger Mills 

Anna Milluzzi 

Dominic Mongiardo 

Mike Mooney 

Heather Moran 

Paul Moran 

Elizabeth Morris 

Cheryl Morrow-White

Barbara Moseley 

Rachel Murar 

Rebecca Nappi

Robbie Nara 

Aaron Nasi 

Lori Nehrer

Lorraine Nelson 

Thomas & Judith Nelson

James S. Newman

Naomi Nicastro 

Dawn Niedetzki 

Amy Nieman 

Todd & Minda Norris

Marianne Novy

Kevin O'Boyle 

Susan Oelbracht 

Meghan Olszko 

Kelby Elizabeth Orlando 

David & Rita Otzman

Darren Patton 

Mary Peluso-Fray 

John Perciak 

Brian Perron 

Erik & Maria Pettet

Diane & James Pexa

Cicely Philpot 

Kathleen Pilny 

Geoff & Lisa Pope

Terri Pope 

Suzanne Price 

Kevin Priest 

Renee Proffitt 

Stacy & Brent Racer

Suzanne Raleigh 

Allison Rand 

Alex Redd 

Paula E. Reed 

Andrew Reef 

Popi Riedel 

Jessica Corey Riley 

Laurie Rini 

Chana Rivers 

Barbara Robertson 

John & Kathleen Robinson

Toni Rogers 

Karen Rosenberg 

Elizabeth & David Rothenberg

Sarathi Roy 

David Rue 

Sarah Rumpke 

Kurt Runge & Kathy Berkner

Kristen Saada 

Susan Saltzman 

Julia Sanders 

Kelly Sanelli 

Catherine Santofimio 

Vivian Schodowski 

Evelyn Schoenberg 

Alison Schreiber 

Lori Scobee 

Tiffany Sergis 

Geoff Shaffer 

Claire Shands Waag 

Robert Sheinin 

Michael Sheridan

Darlene Shilling 

George & Ellen Shook

Heidi Shunk 

Fareed Siddiq 

Mary Ann Silver 

Marie Siml 

Bianca Simmons 

Shawn & Berry Simon

Kirsten & Eric Simonton

Pam Simpson 

Nancy & Glenn Sinclair

Dan Smith 

Karen Smith 

Karla Smith 

William Smith 

Keith Snoddy 

Thomas Sohlberg 

Joanna Somerville 

Brian Soriano

Linda Springer 

Squadron 40, Sons of Amvets 

Renee Staton 

Susan Stephen 

Melissa & Thomas Stickney

Vakedia Stiggers 

Neil Story 

Jean Strauss 

Judith Stroup 

Studio Think

Richard Study 

Judi Suren 

Elmina Sue Swartzentruber 

James & Julie Symanek

Carol Taylor 

Mimi Thomas 

Marian Thompson 

Ellen Threet 

Thrivent Financial

Althea Townsend 

Estes & Diane Turner

Karen Uphouse 

Sue Ellen Utley 

Verbier LLC 

Adam Vertes 

Charles Viering 

James R Vine 

Elissa Vingers 

John & Denise Vinton

Patricia Walz 

Jane F. Warner

Merritt Waters 

Pamela Watkins 

Paul Weinzimmer 

Arthur A. Weisman 

Jed Weisman 

Nancy Weissman 

Charlotte Wells

Deborah Wentz 

Todd Wessel 

Allen Westbrooks 

Leigh & Russell Wheatley

Daniel Williams 

Russell Wood Russ

Barbara Worcester 

Chris Worthy 

Susan Woznicki 

Mary Wynn 

Angela Yazel 

Zabor Funeral Home

Andrea Zaite 

Robin Zidek 

Douglas Zimperman 
Please refer to our most recent Annual Report online for donations under $100