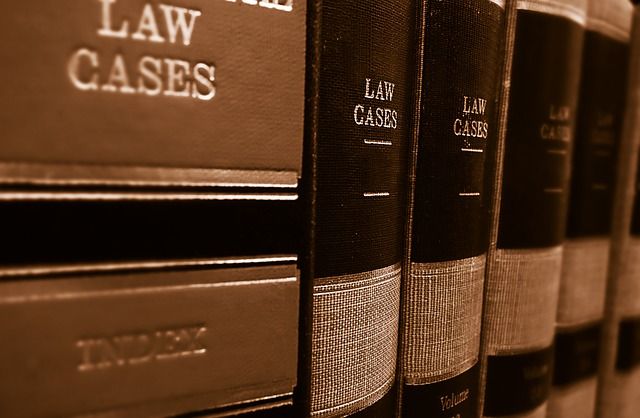 Adoption
Is there an age restriction to adopt a child?
In Ohio, you must be at least 18 years old to adopt a child.
Do you need legal representation if adopting from a private agency?
While it is not a requirement to have legal representation, consulting an attorney during your private adoption may be helpful. You may want to discuss this with the private agency with whom you are working to determine if an attorney should be consulted.
Are there state or federal tax credits or subsidies for adoptive parents?
Yes, financial assistance programs are available at the state and federal levels. At the federal level, adoptive parents are eligible for subsidies and tax credits for qualified adoption expenses (such as adoption fees and attorney fees), and Ohio offers a variety of State Adoption Subsidy Programs.
Adoption Finalization
Can the same attorney represent both the adoptive parent and birthparent in an attorney-assisted adoption?
During the adoption process, the adoptive parent and the birthparent should each have their own attorneys. While both parents ultimately have the same goal – to provide a safe and loving permanent home for the child – it is important that they each receive independent legal advice without the risk for conflicts of interest in their legal representation.
What can I do if my biological child's adoptive (or foster) family does not fulfill our contact agreement?
When an adoptive or foster family does not fulfill the terms of its agreement, this can be a challenging situation for everyone involved, as there are no legally-binding agreements regarding openness or contact after an adoption is finalized in Ohio. Concerns with foster families should be addressed by the public child welfare agency that maintains custody of the child.
What is the Putative Father Registry, and what legal rights do putative fathers have? How does this affect the process of adoption?
The Putative Father Registry (PFR) is an online database maintained by the Ohio Department of Job and Family Services. Men who believe that they are a child's father can register with the PFR during the pregnancy or within 15 days of the child's birth, and this entitles them to be notified if the child is placed for adoption.
Where can families get legal support to complete finalization papers?
Low-income families seeking to adopt may be eligible for legal assistance through their local community legal aid clinic.
Custody
What are a family's legal choices when presented with options around kinship care?
Kinship care is a desirable option for many families in Ohio in circumstances where a child's parents are unable or unwilling to provide for their children on a full-time basis. Depending upon whether the child's parents are willing to consent to kinship care, the legal routes to establishing a temporary or permanent kinship relationship may include establishing legal custody or guardianship, a relative foster care placement, or a kinship adoption.
Is there any legal recourse if a family feels they were misled about their options?
If any member of the family feel that they have been misled about their options, they should discuss their rights with an attorney promptly. The legal remedies for adoption fraud and other issues vary depending upon the specific circumstances involved and acting quickly will provide the best chance to obtain a favorable resolution.
Education
What options are available to families if they feel a school district is not considering/planning for a child's special needs?
The Individuals with Disabilities Education Act (IDEA) and various other state and federal laws provide important protections for children with special needs. This includes, among other things, the right to reasonable accommodations at school, and the right to be protected from bullying and harassment. If you feel that your child's school is not giving due consideration to his or her unique circumstances, you can contact Adoption Network Cleveland's Educational Liaison or you should discuss your family's options with a local attorney.
What can families do if they feel an Individual Education Plan (IEP) is not being implemented appropriately?
If you feel that your child's IEP is not being implemented appropriately, you can contact your school's special education director and request an IEP meeting. When you request this meeting, the school's IEP team must meet and reevaluate the opportunities offered to your child to ensure that he or she is receiving appropriate education. Depending upon your child's unique individual circumstances, this may require changes to the IEP implementation or modification of the IEP itself in order to:
• Modify your child's daily schedule;
• Get additional educators, counselors, and other professionals involved in your child's education;
• Add services to your child's IEP; and/or
• Make other appropriate changes.
If your request for an IEP meeting is unsuccessful, you may need to consider contacting Adoption Network Cleveland's Educational Liaison who can assist with the following concerns:
• Preparation for and attendance at a child's IEP meeting
• Education on special education policies and procedures
• Connection to appropriate educational information services and resources
• Assistance in working with school professionals, administrators, teachers, and mental health providers
• Presentations to school professionals, administrators, and teachers about embracing family diversity.
You may also consider filing a complaint with the Ohio Department of Education or pursuing private legal action.
What support or resources are available around disciplinary actions?
In cases of suspension and/or expulsion, be sure to protect your child's rights. If there is an educational or known handicapping condition that is known to the school, care must be taken to not punish the child for their handicap. If the behavior in question is related to their handicap (Manifestation Determination), the team should address the handicap, not punish the child.  
If your child is facing disciplinary action at school, there are a variety of resources available. Unfortunately, this can be a challenging situation, and many schools are not adequately equipped to address the unique issues involved. The Ohio Department of Education's A Guide to Parent Rights in Special Education is a good place to start, and you can also contact Adoption Network Cleveland's Educational Liaison, in addition, an experienced family lawyer will be able to provide personalized advice about your family's legal rights.
What help is there around transportation issues?
Under Ohio law, students between the ages of 3 and 21 who have disabilities are entitled to special transportation as a component of their right to a free appropriate public education. For more details, you can read: Transportation of Students with Disabilities: What Parents Need to Know.
For more information about Educational Liaison support or resources if you or your children are experiencing any educational challenges, contact Adoption Network Cleveland's Educational Liaison.
Eric Laubacher is a Cleveland attorney with Laubacher & Co.